'Black Ink Crew' Alum Walt Opens up About Departure: 'I Can Never Be Replaced'
Shop owner and reality TV star Ceaser Emanuel fired Black Ink Crew original cast member Walt Miller after his longtime manager admitted to taking money from the register in season 9. Following his exit, Walt claimed he "can never be replaced" and promised he wouldn't "support" anything the group does.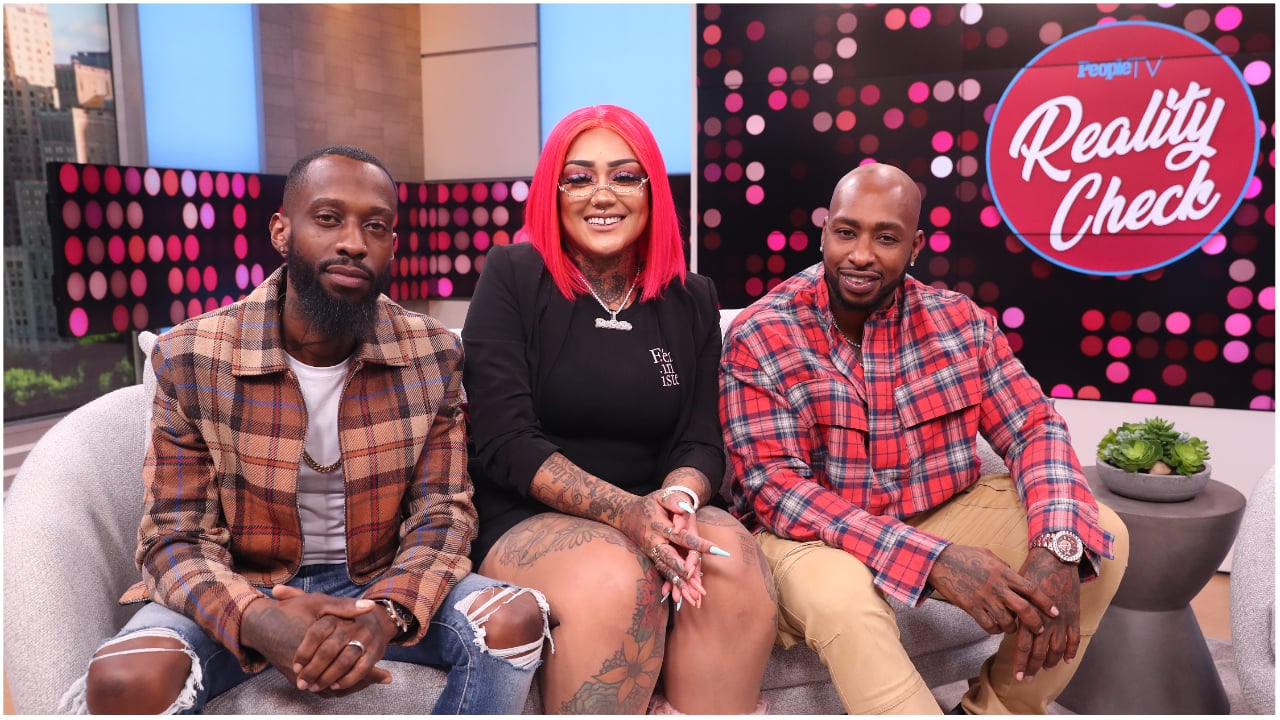 Walt Miller says he 'can never be replaced' following 'Black Ink Crew' firing
When Black Ink Crew Season 9 part one left off in June 2021, shop boss Ceaser Emanuel banned Walt Miller after believing his longtime employee stole from him.
The two met up again when the season returned in February 2022, but the conversation got heated when Walt attempted to declare his innocence. Caesar deemed it best for the two to part ways and officially fired him.
RELATED: 'Black Ink Crew': Ceaser Banned Walt From the Shop, Says Their Friendship is Over
Following the episode, the official Twitter account for the reality series uploaded a nearly 10-minute video highlighting Walt's storylines throughout his almost decade on the show. Walt quote tweeted it, adding, "I left my mark regardless of how y'all tried to portray me at the end."
The former manager also referred to himself as the "light" of the reality series, insisting he "can never be replaced." A week later, he slammed the cast members on his Instagram story. He accused the group of mocking his "kid's event on Tatti's [Ritter] Instagram Live" and claimed he would "never support" anything the crew does again.
'Black Ink Crew' documented Walt's journey since 2013
In 2013, Walt debuted on Black Ink Crew as an original cast member. Viewers were introduced to him in the first season as a manager who seemingly didn't respect Ceaser as an owner.
However, they were drawn to his personality. He let the audience in on his journey to finding his father, who he hadn't talked to since the age of 15, following an argument.
After discovering his dad died, Walt eventually went on a downward spiral that resulted in him living in a homeless shelter and having to send his kids to live with their mother.
He got back on his feet, realized his passion for photography and comedy, and eventually met and married a woman named Jessica.
Ceaser fired Walt after his manager admitted to stealing from the register
In season 9, someone broke into the shop, and footage of the culprit leaving depicts a man resembling Walt.
When confronted, he eventually owned up to periodically taking money out of the register, with plans to repay him, but promised he had nothing to do with the break-in.
Coupled with believing it was an inside job, Ceaser temporarily banned Walt from the shop. However, the longtime employee maintained his innocence. After watching the boss hold a press conference in which he denied allegations made against him by his daughter, Walt tried to reconnect.
The meeting didn't go as planned, and ultimately, Ceaser decided to cut ties with his former manager permanently. Following his exit, Walt is still pursuing his passion and performing at comedy clubs. Black Ink Crew airs on VH1.
RELATED: 'Black Ink Crew': Ceaser Emanuel Cuts Ties With 2 Longtime Crew Members