'Black Ink Crew': Why Fans Think the Beef Between Ceaser and Ryan is Fake
VH1's Black Ink Crew has grown from focusing on one tattoo shop in Harlem, New York owned by Ceaser Emanuel to following other tattoo shops and artists in cities such as Chicago and Compton.
Black Ink Crew: Chicago's Ryan Henry opened 9Mag in 2013, and his shop has been the center of that Black Ink spinoff since 2015.
In the past, fans have seen crews from each of the three Black Ink series cross over into each other's shows, and they even hang out when the cameras aren't rolling. They're friends.
But in recent episodes, there's beef between two bosses: Ryan and Ceaser. Fans have their own thoughts on the tattoo artists' situation, but some think it's a farce.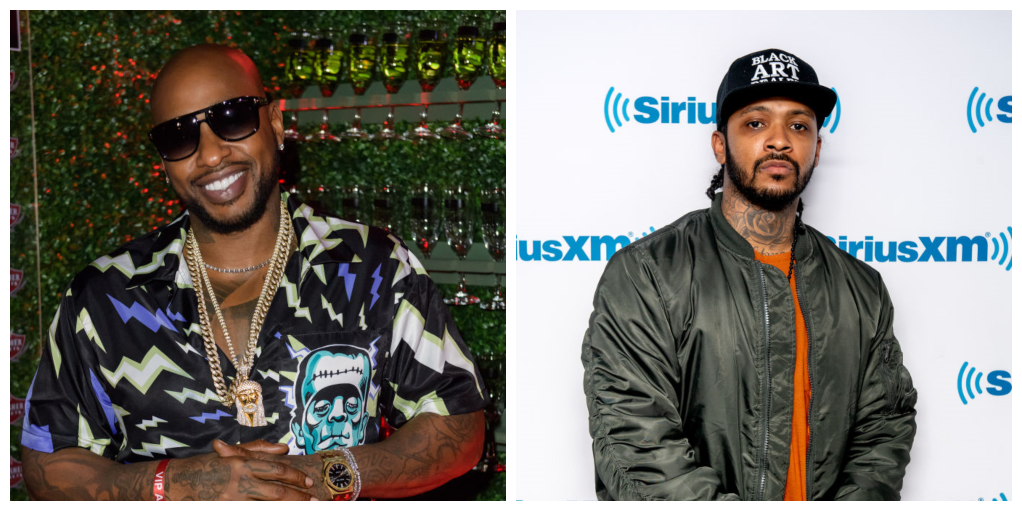 What's the root of the issue between Ceaser Emanuel and Ryan Henry?
For months, things have been brewing over an alleged fling between Kitty and Ryan. Various members of the New York crew accused Kitty of sleeping with Henry, and the accusations caused a rift between her and Emanuel.
He's both her employer and former lover, but it's important to note that according to Emanuel, they were never in a relationship.
But that didn't stop him from being angry with her and Henry. Kitty's attempts to defend herself from Emanuel and her friends at Black Ink that spread the rumors have put her at odds with everyone in the shop except Walt.
In the April 1 episode of Black Ink Crew (New York), Emanuel and his team were out partying at the same club with the Black Ink Crew: Chicago clan, and he announced his plans to open a tattoo shop in Chicago.
Telling Henry he "disrespected" him, Emanuel said, "You brought this on yourself for what? A woman?" The conversation ended with Henry advising Emanuel to pull his skirt down.
Fans immediately took sides
Along with Henry and the 9Mag crew, fans believed that Emanuel is being petty over his "ex," Kitty. While he said it wasn't about her, he also told Henry that it was about her and the way he moved.
On social media, fans called Emanuel out for acting on his emotions over a woman he never wanted to be serious about, and many sided with Henry.
Henry responded to fans by posting a message on Instagram about haters, and in the meantime, Kitty is telling fans she's been single the whole time and what people see on TV is just that – TV.
Since the series' first season, fans have watched Ceaser expand his brand all over the country. He has three shops in New York, and locations in Atlanta, Orlando, and New Orleans.
Some see nothing wrong with him moving into new territory and don't blame him for being upset with Henry over "bro code."
Why some viewers are questioning the beef
However, there are a growing number of people who think the bad blood between the two bosses is just for the cameras. A few commenters on social media pointed out that days ago, when Emanuel was celebrating his daughter's 16th birthday, Henry sent him a nice message on Instagram.
Others just can't believe that Ceaser is willing to behave this way over a woman that he fired and wasn't dating in the first place. Not everyone in the fandom thinks this beef is real. They think it's just a storyline.