'Black-ish' Star Jenifer Lewis Ex-Boyfriend Arrested After Conning Her Out Of Thousands Of Dollars
An ex-boyfriend of 'Black-ish' star Jenifer Lewis has been arrested for wire fraud. Lewis previously revealed that he conned her out of thousands of dollars when she invested in fake companies at his request.
Actress and star of the hit Kenya Barris ABC sitcom Black-ish, Jenifer Lewis, is probably somewhere breathing a sigh of relief. A man she previously dated and accused of scamming her out of thousands of dollars has been arrested three years after she went public with the incident.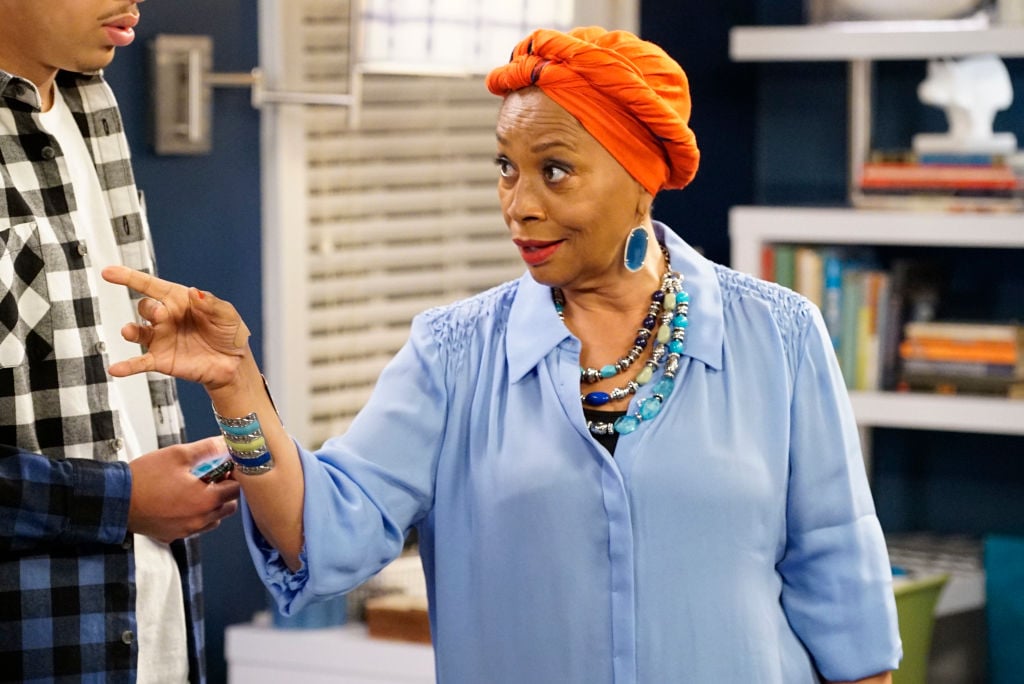 Lewis has been open about her personal struggles, including a diagnosis of bipolar disorder, and says that she was preyed upon by the career criminal. Her ex, Antonio Mariot Wilson, is also said to have scammed dozens of other women over the years. 
Jenifer Lewis and Antonio Mariot Wilson were in a relationship when she says she was conned out of $50,000
Lewis told TMZ in 2017 that she met Wilson while working out at her local gym. According to her, he was a manager at the facility. Their professional relationship developed into a personal one and they began dating. At some point in the relationship, Lewis says that he convinced her into investing into a "fake sound invention." Eventually, she discovered that he was a "life criminal and a con artist."
Lewis said that Wilson did research on her online search and knew her professional and personal history and "played them against" her. He allegedly told Lewis that he needed $50,000 for a film project and even touted himself as an Oscar winner. The request from Wilson came three months into their courtship.
She later learned that Wilson had served time in prison for conning 13 people out of a total of $4.5 million. He was on parole at the time that he and Lewis began dating, which she says she was unaware of. 
She shared the information with the gym that Wilson worked at and says they took no action. In fact, when she went to court against Wilson, it was revealed that the gym wrote a character letter in support of Wilson. She ended up suing both Wilson and the facility he worked at, which was a local LA Fitness. Lewis ended up settling the case against LA Fitness for $13,000.
Antonio Mariot Wilson arrested for scamming Jenifer Lewis and other women he was romantically involved with
Wilson's crimes have caught up to him. The Daily Mail reported that the 57-year-old man has been charged with wire fraud and is facing 20 years in prison. The current case involves four ex-girlfriends he scammed out of roughly $400,000. The publication revealed that Wilson has used multiple aliases while committing his crimes, including Dr. Tony Mariot and Brice Carrington.
The fake sound design business he had Lewis invest in is called Ultimate FX. He also had others invest in a fake software company called 2nd Life. in 2009, he was sentenced to four years in prison for wire fraud and tax evasion, which stemmed from him trying to defraud people into investing into UltimateFX.
Wilson reportedly used the almost $400,000 he claimed was for Ultimate FX and 2nd Life to pay off debt, pay his rent and make expensive purchases to uphold a glamorous lifestyle. He also told the women he was dating that he was a Navy Seal, a professor at UCLA, and an Oxford University graduate, which were all lies.
Unlike Lewis, he'd met the women on dating apps, such as Bumble.