'Black-Ish' Star Marsai Martin Is Now in the Guinness World Records for a Remarkable Accomplishment
Few stars have accomplished as much as Marsai Martin has at such a young age. Many may recognize her as Diane from the hit television show, black-ish. On the show, she plays the quick-witted daughter of Tracee Ellis Ross and Anthony Anderson.
Martin also produced and starred in the blockbuster comedy film, Little, where she co-starred with Insecure star Issa Rae and Regina Hall. The movie, which initially debuted in 2019, has garnered the young star additional acclaim, and now, she has been declared a Guinness World record-breaker for being the youngest Hollywood executive producer to work on a major production.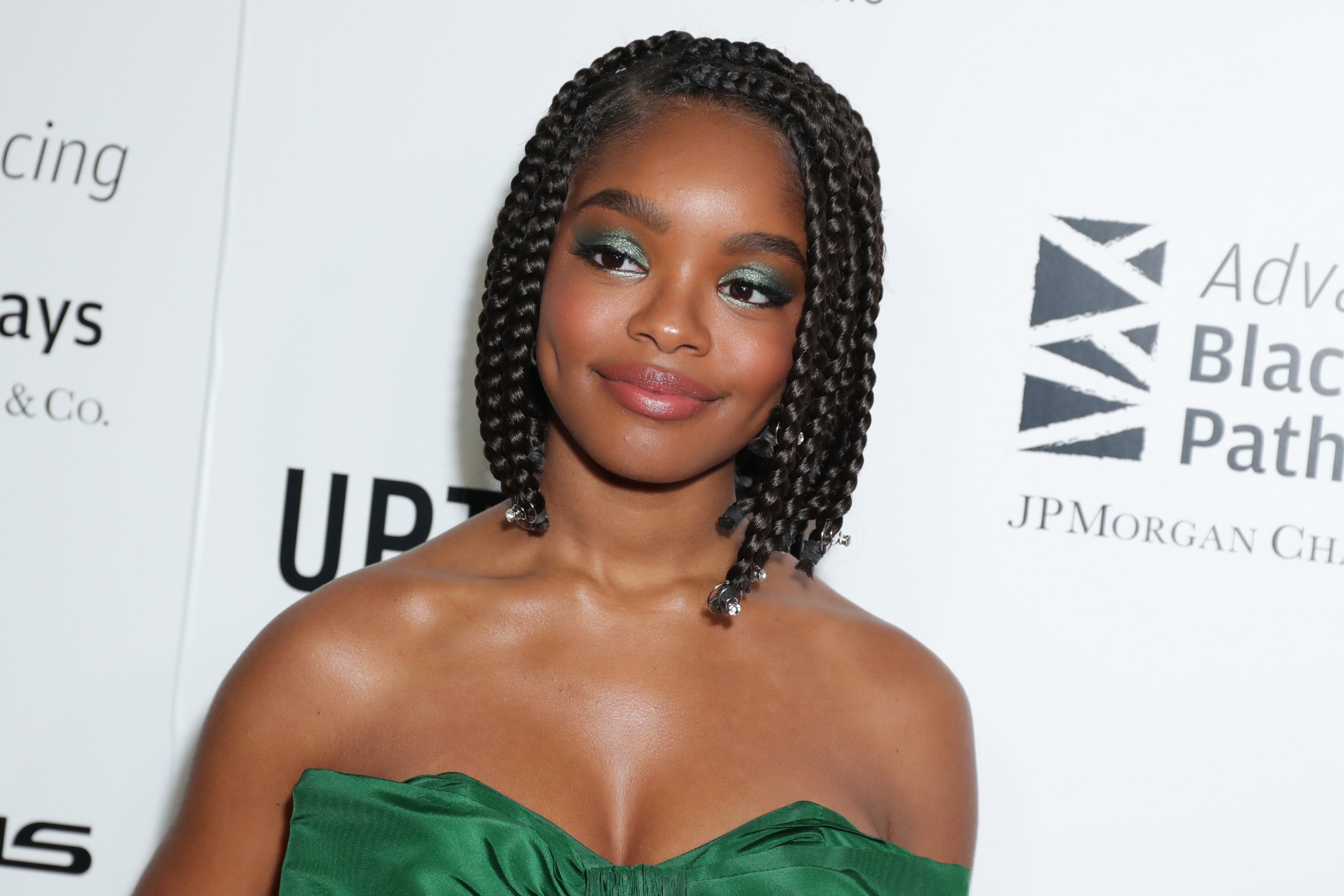 Who is Marsai Martin?
Martin has been a series regular on the television show Black-ish, where she plays a twin, and daughter of Rainbow (Ellis) and Dre (Anderson) The show, created by Kenya Barris and now entering its seventh season, catapulted Martin into the public eye as a budding star to be reckoned with and secured multiple awards for the young actress. Outside of black-ish, Marsai also starred in the family drama,  An American Girl Story Melody 1963: Love Has to Win, which released in 2016. 
'Little 'was released in 2019
As a successful presence in front of the camera, it was only a matter of time until the Texas-born starr took her talents behind the scenes.
It was reported that Martin initially had the idea for Little at the age of 10 after becoming a fan of the 1980s Tom Hanks film of a similar vein. Martin pitched the idea to Kenya Barris, starting a chain reaction leading to a deal with Universal Pictures to develop scripted projects.
In Little, Martin plays the 13-year old version of a tech entrepreneur who wakes up in her body as a result of a curse. Martin spoke highly of the experience working on the film, stating per CNN, "to be able to create a film, to star in it and be with your favorite stars, and actually seeing that entire experience was so amazing." Martin was also praised by Peter Cramer, president of Universal Pictures, calling the young icon "tremendously talented in front of the camera" in a statement to CNN. 
Guinness World Record holder
Martin, who owns her own production company called Genius Productions, will appear in the 2021 edition of the Guinness World Records physical book. Marsai is treasuring the notoriety calling the recognition "insane."
Even though Martin is currently 16, when Little was first released, she was 14. As she continues to star in black-ish, Martin is staying busy with her production company which is currently working on the next film StepMonster. No matter what steps she decides to take in the future, Martin's stardom will continue to rise whether she is working in front of the camera or behind it. There's no word yet on when her next film will come out, but everyone will surely be anticipating it.