Is 'Black-ish' Star Tracee Ellis Ross a Nepo Baby?
In February 2022, the term "nepo baby" gained traction — and Black-ish actor Tracee Ellis Ross fits the description to a tee. Her mother is one of the most well-known artists of all time: Diana Ross. The artist's famous daughter has spoken about the effect of her family's lineage on her career in the past. 
Tracee Ellis Ross calls Diana Ross 'a really good mommy'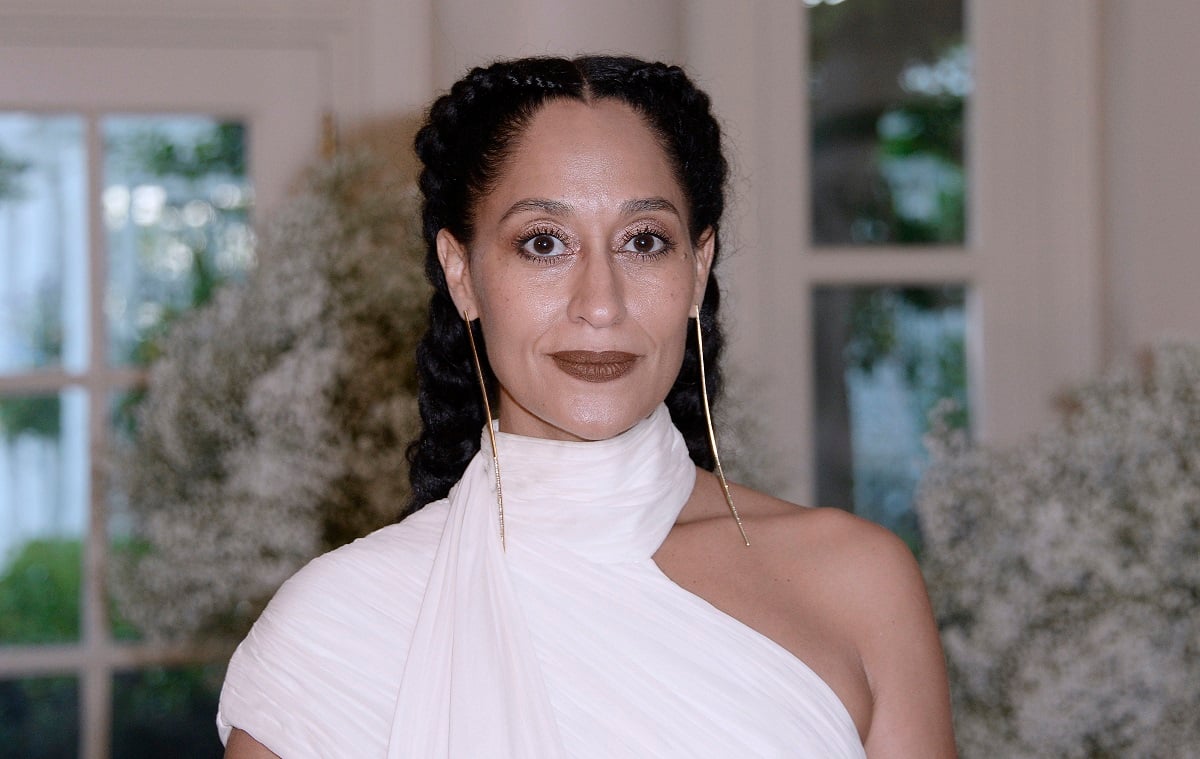 Diana Ross was the lead singer of The Supremes, Motown Records' most prominent act. She then began a solo career.  Ross even made her way into acting — most notably in Lady Sings the Blues as jazz legend Billie Holiday. 
But to Tracee Ellis Ross, Diana Ross was just "mommy." She went "shopping" in her mom's closet brimming with "extraordinary taste," she told W Magazine in 2017.
While Diana Ross was "so supportive" of her daughter and her dreams, she didn't push her. "I was raised by a woman who lived out her dreams," Ellis Ross explained. "She really gave us space and the courage to live the lives that we want to be living," she added, referring to her many siblings, including actor Evan Ross.
How did Tracee Ellis Ross become famous?
Tracee Ellis Ross is the child of Diana Ross and her first husband, Robert Ellis Silberstein. She began her career as a model but ultimately decided to act.
Ellis Ross' big break came when she portrayed Joan Clayton in the popular '00s sitcom Girlfriends. In the 2010s, she made a noteworthy return to the small screen with Black-ish. Though the series' creator always thought of her for Rainbow Johnson, Ellis Ross notes she auditioned for the part. "I know how the industry works," she explained.
In addition, Ellis Ross takes the reins as an executive producer for the Black-ish spinoff Mixed–ish, which she also co-created. On top of that, she appeared in the movie The High Note, making her singing debut on the soundtrack.
The term 'nepo baby' and others it applies to
Despite clearly benefiting as a "nepo baby," Tracee Ellis Ross has solidified herself in the entertainment industry and is now known as an actor on her own. As the tweet above states, she's earned a following outside of her mom's career.
The discussion arose in February 2022 while discussing Maude Apatow. Alana Haim and Cooper Hoffman's starring roles in Licorice Pizza arose partly due to director Paul Thomas Anderson's previous relationship with their families. And Zoe Kravitz, daughter of Lenny Kravitz and Lisa Bonet, has spoken about how having famous parents helped her find her footing as an actor. There's no denying that family history and financial stability played a hand in their careers.
It took years for Ellis Ross to land her big break. "I was scared of the bigness of that life that was around me," she told Marie Claire in 2021. She noted "a sense of having to be a particular way because everyone was always watching."
So undoubtedly, Ellis Ross had great privilege and room to fail. But she still felt uneasiness like everyone else trying to make it in show business.
RELATED: The Emmy Awards: How Tracee Ellis Ross Is Making History in a Way Her Mother, Diana Ross, Never Did