'Black-ish': Will Dre and Rainbow Have More Marriage Problems in Season 6?
Black-ish is back for another season. The Johnson kids are getting older, and there has been more of a focus on Dre (Anthony Anderson) and Rainbow (Tracee Ellis Ross)'s marriage.
The couple separated in the past only to reunite. However, are their issues truly behind them?
The Black-ish cast talked about the show at PaleyFest New York on Oct. 13. This is what executive producer, Courtney Lilly had to say about the couple's future and more.
'Black-ish' is loosely based on Kenya Barris and Anthony Anderson's life
The family show is somewhat based on creator, Kenya Barris and Anthony Anderson's life. Anderson talked about how the show came along during the PaleyFest New York panel.
He revealed that he talked to Barris about the lack of representation on television after we had shows like The Cosby Show and The Jeffersons. They also had similar experiences with being one of the few Black families in the private schools their children attend.
This show would help fulfill that representation and tackle the unique issues of raising a family in a different area. Black-ish has also showed the harder times of marriage.
Dre and Rainbow previously separated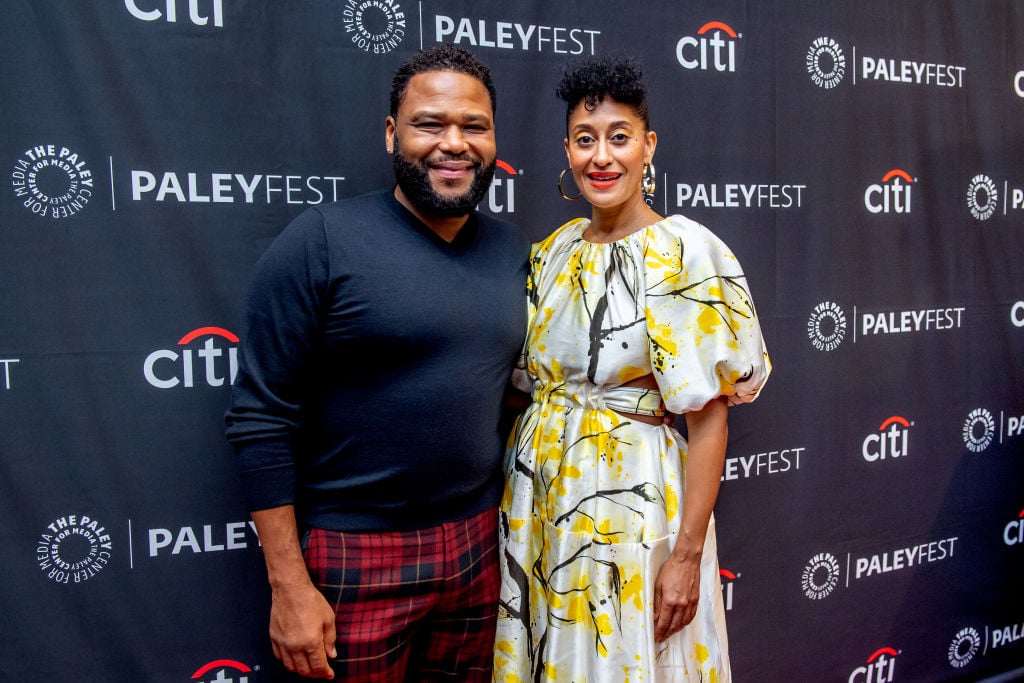 Dre and Rainbow's relationship hasn't been perfect. They actually separated in season 4 and the husband got his own place.
Rainbow Edwards-Barris, who is the inspiration behind Ross' character, revealed that those episodes were an almagation of troubles in their own marriage in the past, according to Entertainment Weekly. They eventually worked things out like the characters on the show.
However, it was recently reported that the real couple is divorcing after 20 years together. It might make some wonder if Dre and Rainbow will follow a similar path.
An executive producer said there aren't plans on splitting up the couple
Executive producer, Courtney Lilly revealed to Showbiz Cheat Sheet that there are no plans on splitting up the fictional couple. He said there was another reason behind that separation storyline.
"We always do things for a purpose," said Lilly. He said the show creator said, "'I wish I'd seen the Cosbys fight.' He just wanted to show the world a vision of a relationship that was more well-rounded than you usually see on on television. I mean really went through it to go through the four episodes."
The executive producer added that it's not their intention to create drama that's ripped from the headlines. Now they want to "see what else we can do with them as a marriage and a relationship as they continue to grow."
Ross talked about how special the fictional married couple's relationship is during the panel. "The core of the family was this relationship," she said. "So many married couples are at odds with each other." However, she doesn't believe that's the case with Dre and Rainbow.
What relationship will change this season? "I'm very excited about is seeing the evolution the relationship between Antony's character and and Marcus' character," he said. Lilly teased that Jr. (Marcus Scribner) and Jack (Miles Brown) will have to be more like equals to each other and their father this season because they're getting older.
This is good news for those who are rooting for Dre and Rainbow to stay together. Fans will have to keep watching to see what they'll deal with next.