'Black Monday': Andrew Rannells' Famous Pals React Hilariously to His Throwback Instagram Photo
'Black Monday' star Andrew Rannells, posted an 80s snapshot to Instagram, and to the delight of fans, his pals had plenty to say about it.
Black Monday is Showtime's riotous sophomore comedy with loads of throwback style. The narrative surrounds the stock market crash that devastated Wall Street in 1987. Fittingly, one of the stars of the show, Andrew Rannells, recently posted an Instagram snapshot of himself as a youngster in the 1980s. And to the delight of fans, his pals had plenty to say about it.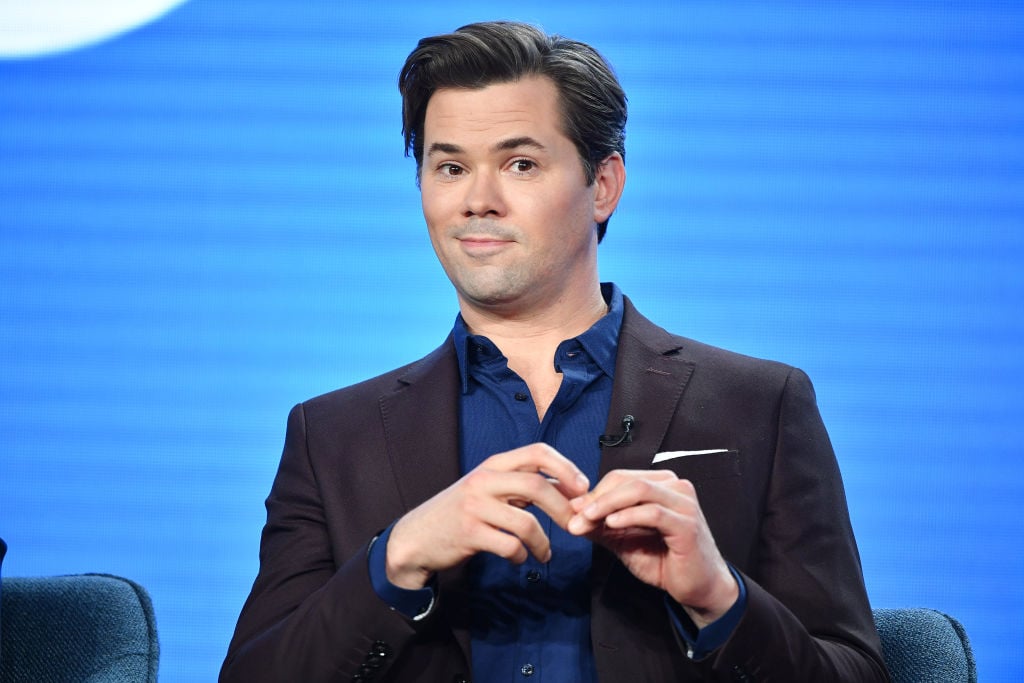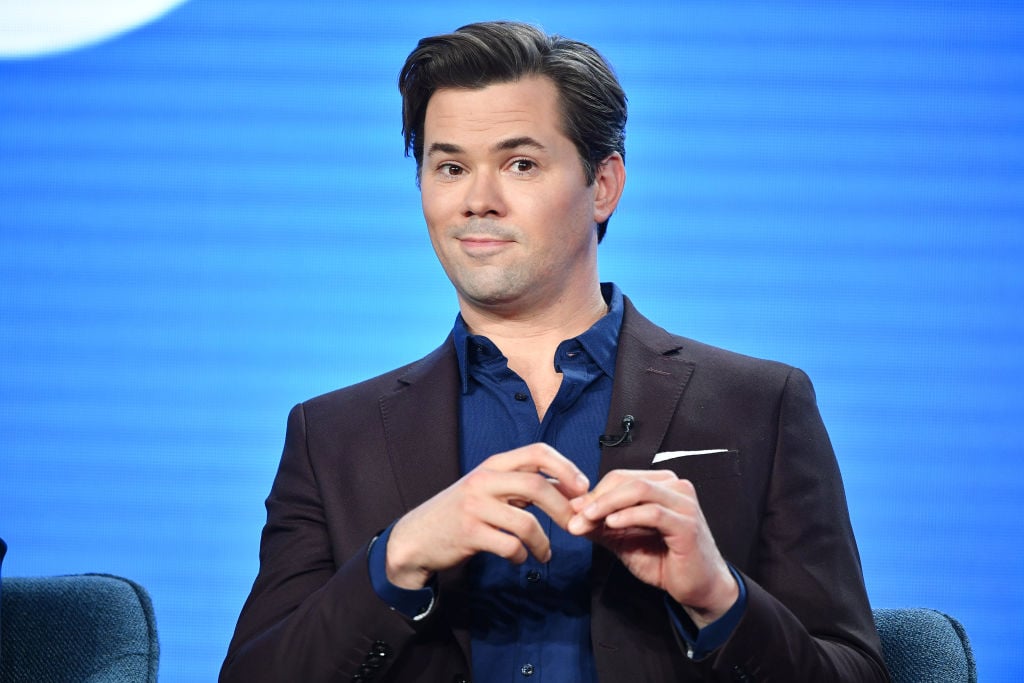 Andrew Rannells posted an 80s throwback snap that caused a stir
From life events to on-set shenanigans to old school pictures, Rannells connects to followers on Instagram through his interesting content and witty captions. Recently, the star added a photo of himself as a young'un, circa 1981, with a bright red toy telephone and a pretend pipe.
In the caption, he wrote, "This is me in probably 1981 playing 'office.' Apparently, in my three-year-old mind, one needed to smoke a pipe to work in an office." Rannells' post set off a chain reaction of comments from friends and fans alike.
"You're like an agent in the 70s," comedian Natasha Leggero wrote, followed by another friend who quipped, "We should applaud baby Andrew for working from home."
As if on cue, Black Monday's Tuc Watkins jokingly pondered, "Is that a TPS Report?" Comedy fans will recognize that classic reference to Office Space, which would explain the mountain of 'likes' Watkins' comment received.
"This is excellent," gushed actress, Elizabeth Stanley, about the photo. And Broadway's Genie in Disney's Aladdin, Michael James Scott, also joined the conversation, saying, "YES PIPE!"
Andrew Rannells brought his comedic flair to 'Black Monday'
Rannells' comedic talent peeks through on social media, but the star really shines when it comes to his livelihood, including his current project, Black Monday. Although the actual events of Black Monday had severe repercussions, Showtime's historical comedy series has an irreverent tone. As one of the principal stars and a producer of the show, Rannells plays a significant role in the hilarious final product.
Rannells has deep roots in comedy, with parts in HBO's Girls and films including The Intern and Bachelorette. The funnyman has amassed an impressive number of big-screen and small-screen credits, but the performer may be most known for his remarkable ability as a voice actor.
The actor can be heard in numerous animated programs dating back to the early 1990s. Most recently, he landed the role of Matthew in Netflix's Big Mouth, an animated comedy that earned a TV-MA rating. Considering his long history of garnering laughs and entertaining audiences with saucy source material, it is no wonder that Rannells has made a splash on Black Monday.
Don Cheadle and Regina Hall also star and co-produce alongside Rannells on Black Monday. Paul Scheer rounds out the principal cast, with Yassir Lester, Horatio Sanz, and Casey Wilson in supporting roles. Black Monday airs on Sundays at 10 p.m. on Showtime, and fans can stream episodes from both seasons anytime on Hulu.
Read more: Kid From Kid 'n Play is Giving Us Instagram Feel-Good Posts We Need Right Now