'Black Panther 2': How Will Disney Explain Chadwick Boseman's T'Challa Missing From 'Wakanda Forever'?
The latest information coming out about the upcoming Marvel sequel, Black Panther: Wakanda Forever has some fans feeling mixed emotions. While the performances of the entire ensemble cast and crew of Black Panther were all fantastic, to many fans, Chadwick Boseman bringing the titular character to life is what made the film so iconic.
After the death of Boseman to colon cancer in August 2020, many fans are uncertain as to where the sequel goes from here. Marvel has been clear that they have no plans to recast Boseman's character. But how will the movie explain the king of Wakanda and title character not being in Wakanda Forever?
'Black Panther' star Chadwick Boseman's death
Black Panther achieved staggering success. Many deemed the film culturally iconic and viewed by many as a beacon of representation in an industry that often sees minority voices get drowned out. The film won six Academy Awards. It also broke box office records.
Director Ryan Coogler's vision was key to bringing Black Panther to the screen with such force. And the movie wouldn't have been the same without Michael B. Jordan's role as iconic villain Killmonger. For many though Chadwick Boseman's portrayal of King T'Challa was what made it all work so seamlessly as a multimedia masterpiece.
Boseman first appeared in Captain America: Civil War. Around this time, he began privately dealt with colon cancer. Through treatments over the course of four years, the actor continued working on acting projects and philanthropic endeavors. Very few in his professional life knew of his condition until it was announced on August 28th, 2020, across his social media pages that the star had died at the age of 43.
Disney refused to recast T'Challa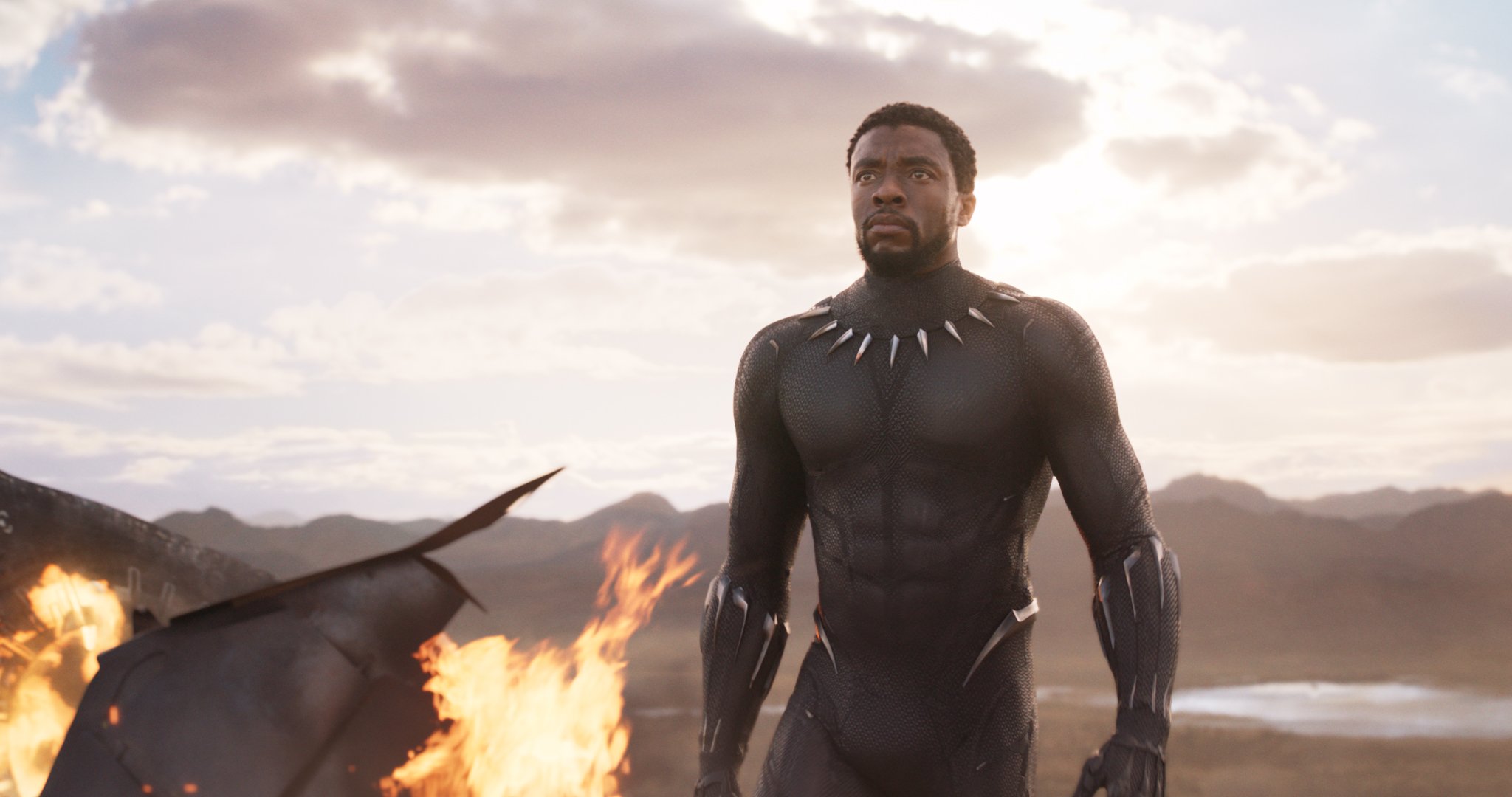 Marvel boss Kevin Feige made it clear after news broke that the studio would not search for a new T'Challa. Nor are they recreating Boseman digitally. "Honoring Chadwick Boseman's legacy & portrayal of T'Challa, @MarvelStudios will not recast the character, but will explore the world of Wakanda & the rich characters introduced in the first film," tweeted the official Disney Twitter account.
Feige sent this message home. "We're not going to have a CG Chadwick and we're not recasting T'Challa," the executive told Deadline in January 2021.
"Ryan Coogler is working very hard right now on the script with all the respect and love and genius that he has, which gives us great solace, so it was always about furthering the mythology and the inspiration of Wakanda," he continued, indicating where the franchise may go without its titular character.
Where does 'Black Panther' go from here?
The title Black Panther: Wakanda Forever offers a little hint at where Coogler may take the film. Everybody wants to see reverence paid to Boseman's role. But Wakanda itself still has many engaging characters that could make some great stories.
"So much of the comics and that first movie is the world of Wakanda. Wakanda is a place to further explore with characters and different subcultures," Feige added, regarding the direction the film may take. "This was always and initially the primary focus of the next story." This could mean a deeper dive into characters like M'Baku or Shuri. Or perhaps a plot centered around the political struggles in the void left behind by T'Challa.
The loss of Boseman isn't something that Marvel can expect the world to just get over. However, it's some consolation to know that the MCU will pay every reverence possible to Boseman's rendition of T'Challa. The franchise will never be the same without Chadwick Boseman. But the world he helped bring to life continuing on helps in some small way to preserve part of his legacy.