'Black Panther 2': Marvel Boss Kevin Feige Confirms How They Plan to 'Honor' Chadwick Boseman
Black Panther 2 is undergoing some major changes in the wake of Chadwick Boseman's tragic death. When the actor passed away in August 2020 at the age of 43 from colon cancer, his Marvel family put the sequel on hold and took time to mourn.
The studio is now moving forward with Black Panther 2. And Marvel boss Kevin Feige has revealed how they plan to honor their beloved T'Challa.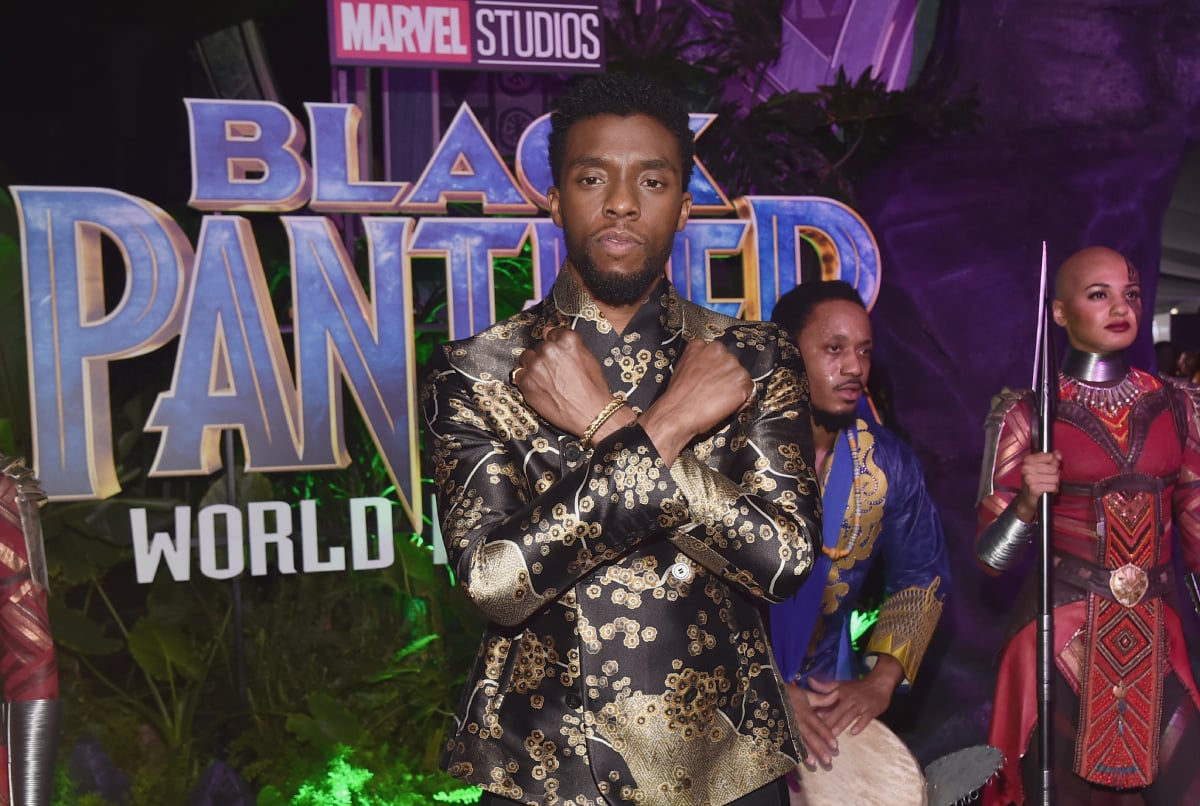 Marvel will not recast Chadwick Boseman's role for 'Black Panther 2'
At Disney Investor Day, Marvel announced that they would not be recasting another actor to take over Boseman's role. This didn't come as much of a surprise, since the speculation was that no actor would attempt to fill Boseman's shoes. Plus, many fans made it clear on social media that they didn't want a different T'Challa in Black Panther 2.
After opting not to recast the character, the focus has turned to how they will honor Boseman and T'Challa. Obviously, there will be some major script changes.
But how will they give the King of Wakanda a proper send-off? Will they use CGI like Star Wars did for Carrie Fisher in The Rise of Skywalker?
Many rumors have circulated about how Marvel will approach this delicate issue. Some believe they will opt for CGI. While others think they will take a whole new angle on Black Panther 2. There have even been rumors that the sequel will have a female angle.
Kevin Feige confirms there will be no 'CG Chadwick'
Feige recently sat down for a lengthy interview with Deadline to spill some secrets about phase 4 of the Marvel Cinematic Universe. During the conversation, Feige addressed the news that they wouldn't be recasting the T'Challa role.
The Marvel boss explained that the world of Wakanda was just as important as any single character. And, they will explore that world even further in Black Panther 2. He also made it clear that there will not be a "CG Chadwick."
"So much of the comics and that first movie is the world of Wakanda," Feige explained. "Wakanda is a place to further explore with characters and different subcultures. This was always and initially the primary focus of the next story. We're not going to have a CG Chadwick and we're not recasting T'Challa."
The Marvel boss says they have a lot of changes to make in the 'Black Panther 2' script
The script for Black Panther 2 was completed and ready to go when Boseman died. This means that they've had to make some major changes. And Feige says that director/writer Ryan Coogler is working on it.
"Ryan Coogler is working very hard right now on the script with all the respect and love and genius that he has, which gives us great solace, so it was always about furthering the mythology and the inspiration of Wakanda," Feige said.
In addition to furthering Wakanda's mythology, Feige also noted that Coogler's script will not ignore the major task at hand. He says that "honoring and respecting the ongoing learnings and teachings from Chad" is a top priority.
Kevin Feige reveals more details about the future of the Marvel Cinematic Universe
Feige also addressed other future Marvel projects, like Deadpool 3. He confirmed that Ryan Reynolds is overseeing the script, which is being written right now. Feige also revealed that the movie will be rated R and will be part of the MCU. However, they won't begin filming this year due to Reynolds' schedule.
"We've got a number of things we've already announced that we now have to make, but it's exciting for it to have begun. Again, a very different type of character in the MCU, and Ryan is a force of nature, which is just awesome to see him bring that character to life," Feige said.
He also said that the Fox Marvel properties are coming to the MCU. It's been announced that Jon Watts will be directing a Fantastic Four movie. Feige also promised that he hasn't forgotten about X-Men, and confirmed that WandaVision is a ramp to the planned X-Men revival.
"Everything can be a ramp to everything," Feige said.
Phase 4 of the MCU begins on January 15 with the premiere of WandaVision on Disney+.