'Black Panther 2' Star Angela Bassett Just Dropped a Very Interesting Spoiler
Black Panther 2 star Angela Bassett just revealed an interesting spoiler about Ryan Coogler's highly anticipated sequel. Marvel has confirmed that Black Panther 2 is currently in development and will be released in 2022. Although details about the project are slim, Bassett revealed that Marvel is going in a new direction with the superhero's costume.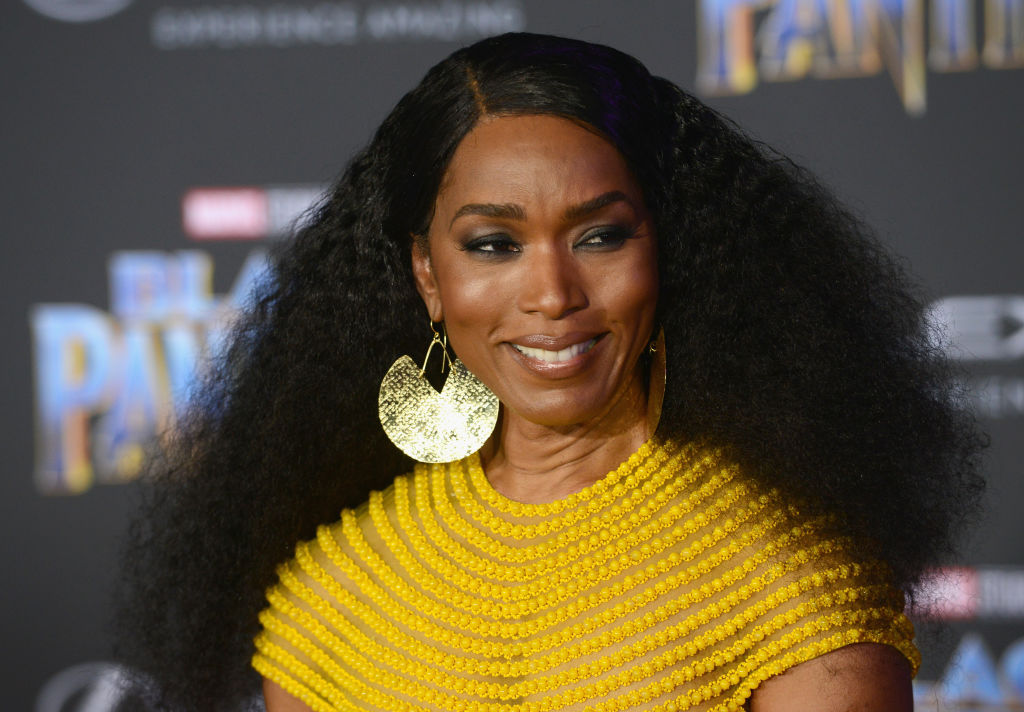 Fans eagerly wait for 'Black Panther 2'
In 2018, Black Panther was one of Marvel's most successful movies to date. The film made over $1.3 billion in theaters and went on to become the first superhero movie to snag a nomination for Best Picture (among its other Oscar nominations).
Black Panther's success ushered in a new era for the Marvel Cinematic Universe and raised expectations for future superhero films. It also left fans wondering when the studio was going to release a sequel.
Unfortunately, Marvel did not include Black Panther 2 in its Phase 4 announcement last summer. The studio has, however, confirmed that the sequel will be released in 2022, though it is still unclear if it will be a part of Phase 4 or Phase 5.
Marvel has also kept a tight lid on plot details, though Black Panther 2 star Angela Bassett just dropped a very interesting spoiler about T'Challa's appearance in the highly anticipated sequel.
Bassett drops major 'Black Panther 2' spoiler
During an appearance The Tonight Show Starring Jimmy Fallon, Bassett was asked how things are progressing on Black Panther 2. The actress revealed that everything was "coming along" and that so far the sequel was "amazing."
According to We Got This Covered, things took an unexpected turn when Fallon started talking about how they have changed Black Panther's costume in the second installment.
"You were telling me backstage that they decided to change the costume of Black Panther," Fallon said.
Bassett appeared shocked that Fallon mentioned the costume changes and told the host, "Jimmy… I was telling you that in confidence! You cannot!"
Fallon quickly backtracked and acted like he was just kidding around. He also assured Bassett that he was only trying to get her to reveal a spoiler, but it certainly sounds like he wasn't supposed to say anything about the costumes.
For the record, this is the first mention of a costume change for Black Panther 2. But considering how Marvel tends to change the looks of its characters for every film, it is not that surprising.
Why was the sequel delayed?
While we wait to see how much T'Challa's costume changes in the sequel, there has been plenty of speculation about why it has taken Marvel so long to come out with Black Panther 2. After all, most fans expected the studio to get right on the sequel following the original movie's success.
The biggest reason behind the delay comes down to director Ryan Coogler. In previous interviews, Coogler has made it abundantly clear that he does not want to rush the sequel and hopes to give fans a story that lives up to expectations.
To that end, the director has been developing the plot since at least the summer of 2019, when Marvel confirmed that the project was underway. With filming not expected to begin until 2021, Coogler and his team have plenty of time to iron out the details.
This, of course, is hardly the first time Marvel has waited years to release a sequel. There were three years between Paul Rudd's Ant-Man films, and the same holds true for Brie Larson's Captain Marvel.
'Black Panther 2' star teases a new story
Although Marvel has kept a tight lid on things regarding Black Panther 2, Winston Duke, who plays the part of M'Baku, recently teased that the plot is going to be "bold."
According to News A Rama, the actor revealed that he does not know anything about the project but expects Coogler to come up with something good.
"Not a glimpse. We're just waiting to see where it goes. I've seen nothing, I've heard nothing, I haven't been told a thing," Duke shared. "I just trust that they're going to invest in M'Baku and tell a really bold story."
Duke added that he filmed a few scenes that did not make it into the final cut of Avengers: Endgame. This includes some fighting sequences in the final battle with Thanos (Josh Brolin).
But considering all of the things that Marvel was juggling in the battle, Duke understands why most of his shots were cut in the final edits.
Black Panther 2, meanwhile, is scheduled for release in May of 2022.