'Black Panther' Chadwick Boseman Originally Auditioned For a Different Role in the Marvel Cinematic Universe
Chadwick Boseman will forever be remembered as Black Panther in the Marvel Cinematic Universe. It's difficult for fans to imagine anyone else as T'Challa, King of Wakanda, because the late actor flawlessly embodied the spirit of the character. But, when Boseman first auditioned for Marvel, he was trying to land a completely different role.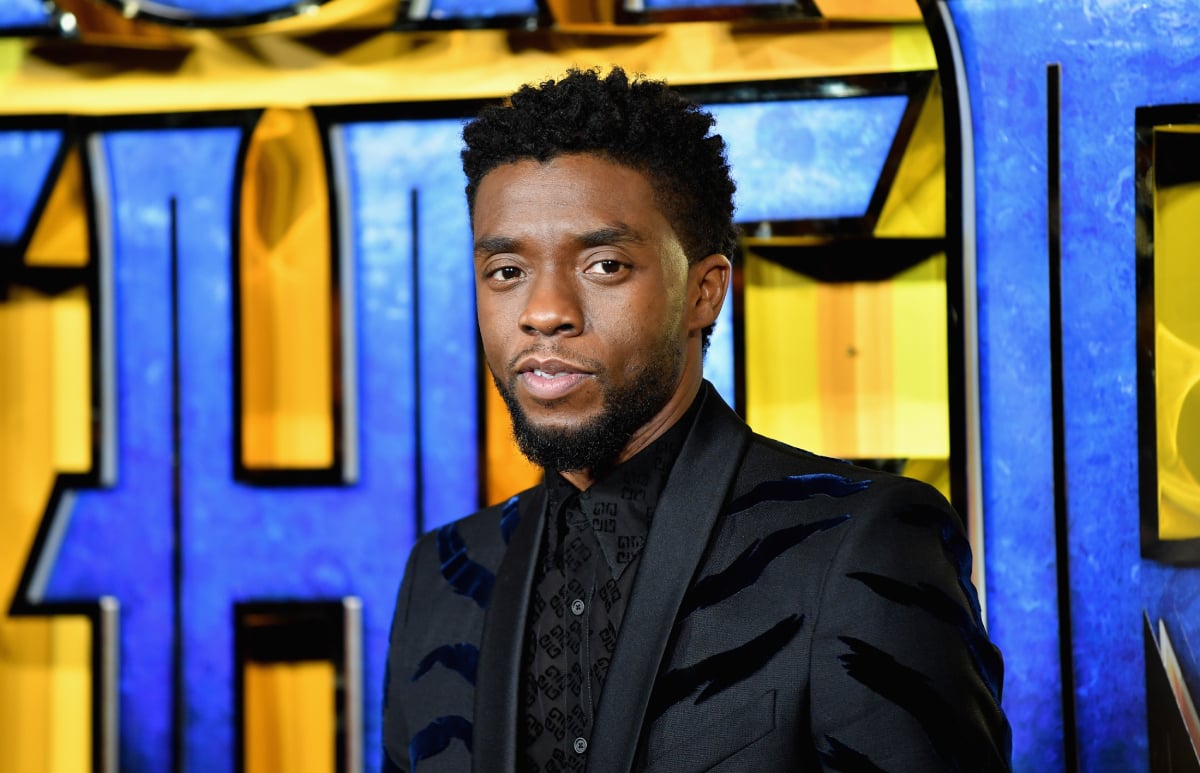 Chadwick Boseman refused to reinforce racial stereotypes
Boseman made only 15 movies before his sudden death from colon cancer. His film career didn't take off until 2013 when he landed the role of Jackie Robinson in the biopic 42. He went on to portray two more real life figures – civil rights activist and Supreme Court Justice Thurgood Marshall in Marshall and music legend James Brown in Get On Up.
According to Boseman's manager and longtime friend, Michael Greene, says that Boseman was very intentional when he chose his roles. Not only did he want roles that challenged him, but he also wanted his work to represent his own principles.
Boseman refused to read scripts that were about slavery, and he turned down roles in projects that reinforced racial stereotypes.
"I remember him and Tessa Thompson were offered a movie, it was about two slaves, and he was like, 'I do not want to perpetuate slavery,'" Greene said. "It was like, 'We're not going to keep perpetuating the stereotypes,' and that's why he wanted to show men of strength and character. It was always about bringing light.
Marvel had big plans for Black Panther
As We Got This Covered notes, Boseman's tragic passing robbed Hollywood of one of its fastest-rising stars. It also left the MCU without one of its most important figures. Marvel had big plans for Boseman and Black Panther.
He was the title hero of the highest-grossing solo Marvel film. He was also the star of the first comic book movie to receive a Best Picture nomination at the Academy Awards. Now that the Infinity Saga is complete, Boseman's Black Panther was poised to be the leader of the MCU's next generation and a key player in the franchise.
Marvel's plans for Boseman were bigger than Black Panther II. They had the 43-year-old starring in his own standalone sequel, plus feature in multiple projects throughout the universe.
In the wake of Boseman's tragic passing, it isn't clear how Marvel's plans for Black Panther II will change. He was scheduled to start training for the role this month. Shooting is scheduled to begin in the spring of 2021, and the film also has a release date of May 2022.
Chadwick Boseman auditioned for 'Guardians of the Galaxy'
There is no doubt that Marvel got it right when they chose Boseman for the role of T'Challa. But according to We Got This Covered, the first time Boseman auditioned with Marvel it was for Drax the Destroyer in Guardians of the Galaxy. Boseman knew that he wasn't going to land that part. But there was a purpose behind the audition.
"It was just good to come in and play and see what they did with it. Sometimes that's the way it works as an actor," Boseman said. "You go in knowing you're not going to get it, but you know you're meeting the people that are going to be like, 'He's not this, but we'll put him in this other thing.' I feel like that was one of the moments where they were like, 'We can use him later.'"
As fans know, Marvel chose Dave Bautista for the role of Drax. But, Boseman's final appearance in the MCU will have a Guardians of the Galaxy connection. An upcoming episode of Marvel's What If…? on Disney+ imagines T'Challa as Star-Lord.