'Black Panther': People Still Wish Killmonger Had Survived, But Insist He at Least Got a 'Happy Ending'
Arguably one of the greatest MCU villains of all time was Killmonger in Black Panther. As played by Michael B. Jordan in the film, his performance and the character were so compelling, many were sorry to see him killed off.
Some might have looked at his death as a happy ending, or at least in relative terms. Discussions from fans on social media sometimes analyze what really makes for a happy ending in the world of the MCU.
Since death has become somewhat relative in the MCU of late, deciding whether a villain dying is true payback is now deemed subjective. One could say that about Thanos and whether his plan was ultimately successful based on the complexity of time travel and motivations.
With Killmonger, exploring whether his ending was really happy may lead to a path of resurrection.
Is Killmonger really the most complex villain?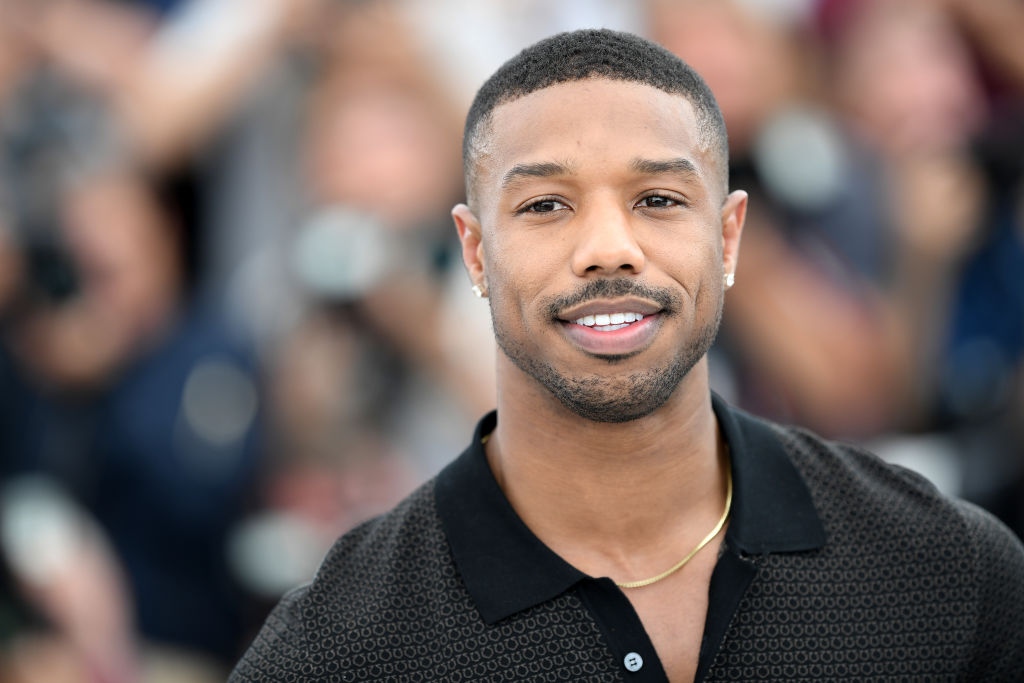 Otherwise known as Erik Killmonger, the character is a cousin to T'Challa (Chadwick Boseman) who thinks Wakanda should refrain from being isolated from the rest of the world. Having vibranium in their possession is already a major asset to Wakanda.
Killmonger wanted to use it to help other African-Americans protect themselves from all their oppressors. This very philosophy sets Killmonger up for being a complex villain. Also, it compares solidly to villains like Thanos who want to take over the world for a positive result.
In the case of Thanos, he wiped half of all life out of existence (the snap) to preserve and protect Earth from overpopulation. Killmonger wants to help his own race around the world and blames Wakanda leaders for not stepping up. As a result, it leads him to battle his own cousin to make it happen.
A lot of great analysis has been done on Killmonger, including from great writers on African-American culture. As Adam Serwer notes in a detailed analysis of Killmonger for The Atlantic: "In a world marked by racism, a man of African nobility must fight his own blood relative whose goal is the global liberation of blacks."
The argument that Killmonger died being proven right
On Reddit, many fans note Killmonger seemed to have a bittersweet, happy death after being stabbed to death by T'Challa in a final battle. As Killmonger lay dying, he looked out over the sunset of Wakanda, possibly knowing his argument was given the proper context.
In fact, he was right since T'Challa learns some unpleasant things about his father who once abandoned Killmonger. Wakanda ultimately did fail in standing up for their own people to avoid "The Void."
The complexity here is Killmonger also wanted to be a despotic leader in addition to freeing his people. Having this combination is what the MCU does best so audiences can debate over what is really right and wrong.
Out of all happy endings, Killmonger's might be the most unusual in this category. Eerily, it has similarity to Thanos's ending since he basically made his point, despite having it all reversed in Endgame.
Would Killmonger ever come back to life in the MCU?
Considering the ending of Killmonger was so powerful, bringing him back would seem initially problematic. Regardless, so many fans love the character and would have enjoyed seeing him come back for the eventual sequel, if not other Marvel films.
Would there still be some way to bring him back? With the MCU making death far more relative than they should have, the evidence is already available Killmonger could return.
Screen Rant notes the Ancestral Plane in Wakanda allows figures who have died to become almost like Force ghosts in Star Wars. It also notes Jordan will return in the sequel, there may be a way to turn Killmonger into spiritual form. Whether this is a good idea due to Star Wars similarity may precipitate making Killmonger physically whole again via the Resurrection Altar as seen in the comic books.
Finding peace with T'Challa this way might bring a new happy ending after all.