'Black Panther' Star Chadwick Boseman Was Still Helping Other Cancer Patients While Losing His Battle
Just becaue Chadwick Boseman kept his own cancer battle a secret, it does not mean the 'Black Panther' star was not helping others battleing the disease.
Black Panther star Chadwick Boseman's shocking death due to colon cancer has put all of the previous headlines about the actor into an entirely new perspective. Now that Marvel fans know Boseman was fighting for his life, his charity work with cancer patients and fans' concerns over his weight loss have a whole new meaning.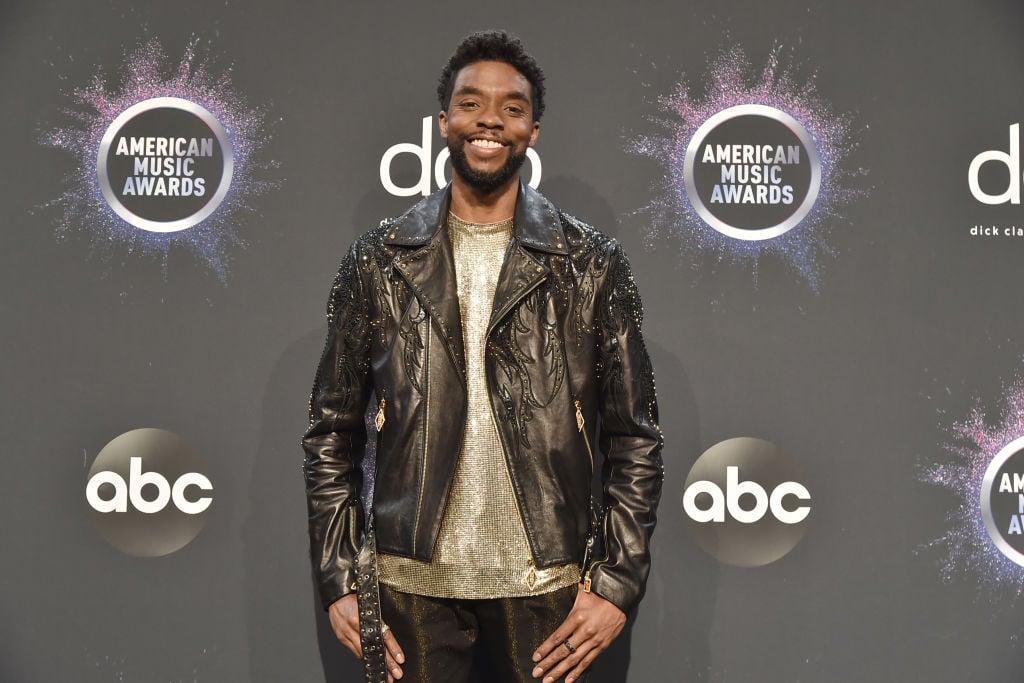 Chadwick Boseman got emotional talking about cancer patients while promoting 'Black Panther'
Boseman once got emotional when he talked about his friendship with two young cancer patients while promoting Black Panther. Fans now know that Boseman was secretly fighting his own cancer battle at the time, giving the moment a whole new meaning.
As CBS News reports, Boseman talked about two young boys named Ian and Taylor who were dying from cancer. He said that the boys were so excited to see Black Panther. They were fighting to live long enough for the movie, the video game, and the toys.
While talking about Ian and Taylor, Boseman struggled to keep his composure. It appears that he was trying to say the boys didn't make it.
"When I found out that they," the actor said as his eyes filled with tears before a long pause. "So yeah, it means a lot."
Fans first voiced their concerns about Boseman's frail appearance in late 2019
Fans first noticed Boseman's weight loss in November 2019 when he posted a video of himself on Instagram ahead of the American Music Awards.
Boseman's weight loss scandal heated up when the actor posted a video of himself looking super frail in April. The actor shared the clip to promote his new initiative, Operation 42, which donated millions of dollars in PPE to hospitals.
Fans were used to seeing Boseman as T'Challa in the Marvel Cinematic Universe and were understandably shocked by his drastic transformation. The video only showed Boseman's face, but it was clear that the actor had lost weight.
"I hope your [sic] OK, your appearance has changed," a fan noted.
"Dude, I'm all in for this, but please reassure your fan base about your health 'cause even I am starting to be kinda worried," another follower added.
Chadwick Boseman was helping other cancer patients up until his death
The last time Boseman was spotted was in April outside of his home in Los Angeles. He was alongside his mother, Carolyn. The actor wore a face covering for the outing and looked almost unrecognizable after losing so much weight.
What was even more shocking to fans was the fact that Boseman had a walking stick for the casual outing. Just four months later, Boseman died. But, he continued his charity work until the very end.
Boseman wrote texts to his executive producer about his cancer charity work just days before he died. In one text, the actor talked about sending gifts to a sick child.
"They've been through hell battling disease," Boseman wrote. "If we were able to ease their suffering and bring joy for a moment… then we made a difference in his life."