'Black Panther' Star Chadwick Boseman's Latest Is Dominating Netflix Right Now
Black Panther star Chadwick Boseman's new movie, Da 5 Bloods, is blowing up on Netflix. Boseman, who is set to return as T'Challa in Black Panther 2, plays a key role in the film, which follows the story of a handful of Vietnam veterans who on the hunt for their former squad leader's remains. Here's a look at Boseman's new project plus the latest rumors surrounding Black Panther 2.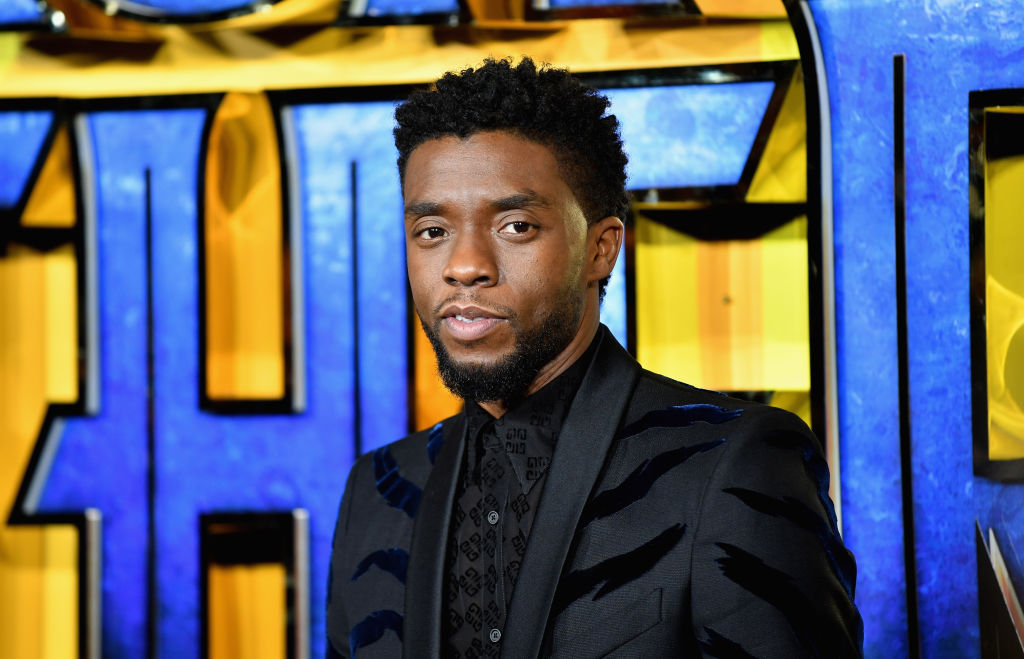 What is 'Da 5 Bloods' all about?
Da 5 Bloods is a Netflix film from critically-acclaimed director Spike Lee. The war drama was filmed in March of 2019 and is currently one of the top 10 trending movies on Netflix.
The story follows five characters who are portrayed by Jonathan Majors, Delroy Lindo, Norm Lewis, Isiah Whitlock Jr., and Clarke Peters. The men were a part of a company during the Vietnam War and have returned to the country to recover the remains of their former leader, who died in the war.
Boseman plays the part of the company's former leader, Stormin' Norman, and is featured heavily in flashbacks. The project is the actor's latest movie to drop as he gets ready to start working on the sequel to Black Panther.
The film has been very well received by fans and critics alike. It has a nearly 90 percent approval rating on the review website, Rotten Tomatoes, and is holding steady at an 81 percent rating on Metacritic.
'Da 5 Bloods' dominates Netflix
Apart from the critics, fans have been sharing very positive reviews about Boseman's new flick. The film is one of the most popular movies on Netflix at the moment and is sitting at the top of the streaming service's trending movies list.
There are several reasons why the movie is receiving so much attention. For starters, it boasts a stellar cast and an Oscar-winning director, whose latest film, BlackkKlansman, nabbed six nominations at the Oscars.
The timing of the film is also attributing to its success. There are not a lot of new movies on the market right now as many projects were put on hold due to the coronavirus pandemic. And considering the recent protests and the rise of the Black Lives Matter movement, the content of the movie has proven extremely relevant.
With Da 5 Bloods dominating Netflix and receiving high praise from fans and critics alike, there is already some talk about the movie getting Oscar nominations. Boseman, of course, is no stranger to the Oscars. Black Panther was in the running for seven Academy Awards and won Best Original Score, Best Costume Design, and Best Production Design.
'Black Panther 2' might feature this X-Men fan favorite
Speaking of Black Panther, fans have been eager to find out what Marvel has in store for the sequel. The studio has been very mum on the details surrounding Black Panther 2, but there is some chatter about a character from X-Men enjoying a cameo.
A source told We Got This Covered that Marvel is thinking about introducing Wolverine to the Marvel Cinematic Universe in Black Panther 2, mainly because of his interesting link to the country.
Wolverine's skeleton is made from Adamantium, a substance that is frequently connected to vibranium found in Wakanda. The source claims that Marvel is thinking about having Wolverine show up in Wakanda seeking answers about what happened to him, similar to what Bucky Barnes (Sebastian Stan) did after Captain America: Civil War.
If the studio follows through with those plans, Wolverine will likely play a small role in the movie. This could include having him pop up in a post-credits scene, setting the stage for a future X-Men project.
There have also been plenty of reports that Beyoncé will be contributing to the soundtrack of Black Panther 2. Unfortunately, it sounds like those rumors are not true as industry insiders say that Marvel has not extended an offer to Beyoncé (at least not yet).
Black Panther 2 is set to open in theaters on May 6, 2022.