'Black Panther' Star Danai Gurira Gets to Hang Out With 'This Is Us' Power Couple Randall and Beth Pearson in Real Life
Any This Is Us fan can attest that Randall and Beth Pearson are absolute couple goals. That's in no small part because the actors who play them, Sterling K. Brown and Susan Kelechi Watson, are phenomenal at what they do. Another impeccable actor, Danai Gurira, of Black Panther and The Walking Dead fame, is real-life besties with Brown and Watson. Lucky, indeed.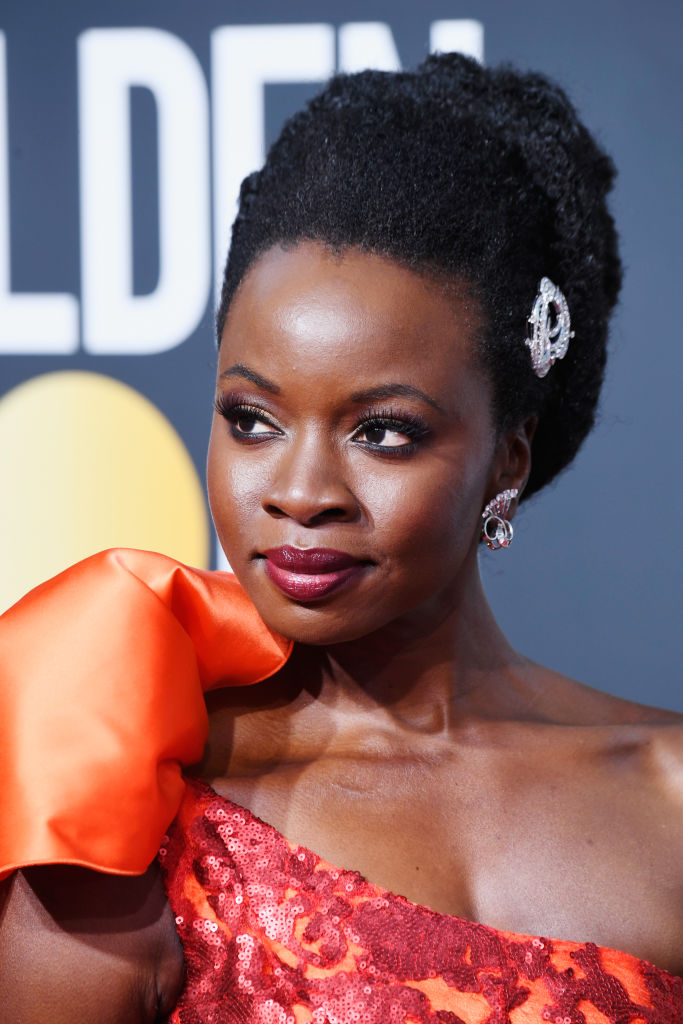 Gurira, Brown, and Watson go way back
Gurira explained her connection to the actors when she sat down to chat with Jimmy Fallon during a recent appearance on The Tonight Show. The host brought up recent photos of Gurira, Brown, and Watson at a 2019 SAG Awards after party and Gurira was quick to explain just how far back they go as friends.
The three all attended NYU's Tisch Graduate Acting program and while she wasn't in the same year as Brown and Watson, she explained that the "little family" nature of the program really connected them.
Gurira and Brown were almost roommates
The actors were part of such a "little family" during their time in grad school that Gurira and Brown almost shared an apartment!
She told Fallon about her close connection with the This Is Us actor and her Black Panther co-star: "Sterling's my big brother. We went to grad school together. Actually, not together… he graduated just as I came in, but it's like such a little family at Tisch Grad Acting… everyone comes back."
She continued, "So he would just come back all the time and hang out so he became my big brother really. He reminded me the other night, we were almost roomies, and I forgot about it entirely." Brown wanted to rent a room to Gurira, but the whole thing never panned out.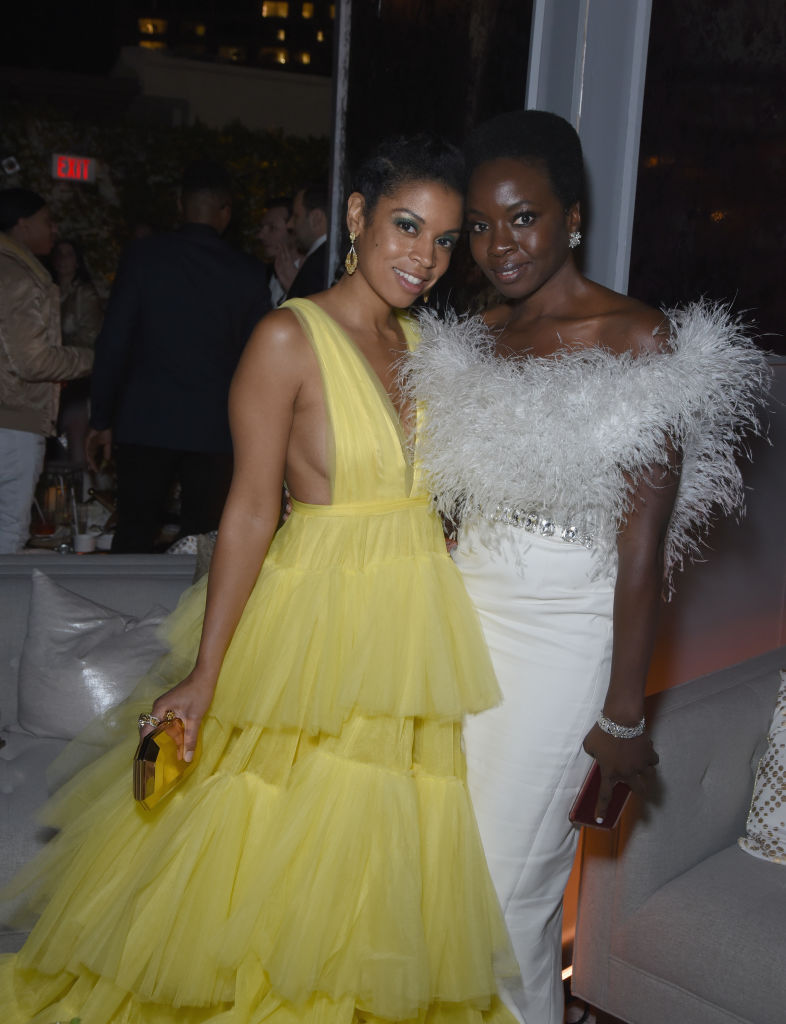 Gurira and Watson have been close forever
As for her friendship with Watson, Gurira shared that though Watson was a year older than her in graduate school, they were BFFs, noting: "you have that person you're do or die… the person you went through the trenches together with… helping each other through when you're all broke and trying to figure it out."
She continued: "We just went through everything together and it was so cool because we both got that award that same night. To have gone through the journey we've gone through over the last 15 years together, it was pretty awesome."
Watson presented a special award to her pal
In November 2018, Watson had the honor of presenting an award to her old friend. She took to Instagram to share a sweet photo of the two together and explained how much it meant to her.
Watson explained at the time: "It's one thing to present at the @peopleschoice… but when I get to present the award for 2018 Best Action Hero to my sistren/bestie/foreverfriend (and date for the evening) @danaigurira… well now Gods just showin off."
Gurira dished on Walking Dead spoilers
During her Tonight Show appearance, Fallon also tried to get some The Walking Dead spoilers but didn't have much luck, of course, because everything is super secret.
Gurira joked, "It's a TV show on AMC… there are zombies… not a lot of laughs." She did add, however, "Right now there's a major threat coming along, called the Whisperers… it's a whole new enemy."
She explained, "I mean, these guys function on a whole other level. It's like a psychological madness, how they figured out how to get through this apocalypse in a way that we don't know how to address. So they can come at us any old way, because they look like walkers."