Black Sabbath Spent More on Cocaine While Recording 'Vol. 4' Than on the Album Itself
Over the years, our favorite bands have given us insight into the notorious rock 'n roll lifestyle. These stars' crazy outfits and antics are part of what makes their music so iconic, reinforcing their anthems of rebellion.
Though it's safe to assume that performers take on a bit of an alter-ego when it comes to stage performances, their edgy albums frequently contain odes to real-life ragers. In the case of the heavy metal band Black Sabbath, one album, in particular, owes its inception to a whole lot of… rock 'n roll. 
English rockers Black Sabbath pioneered heavy metal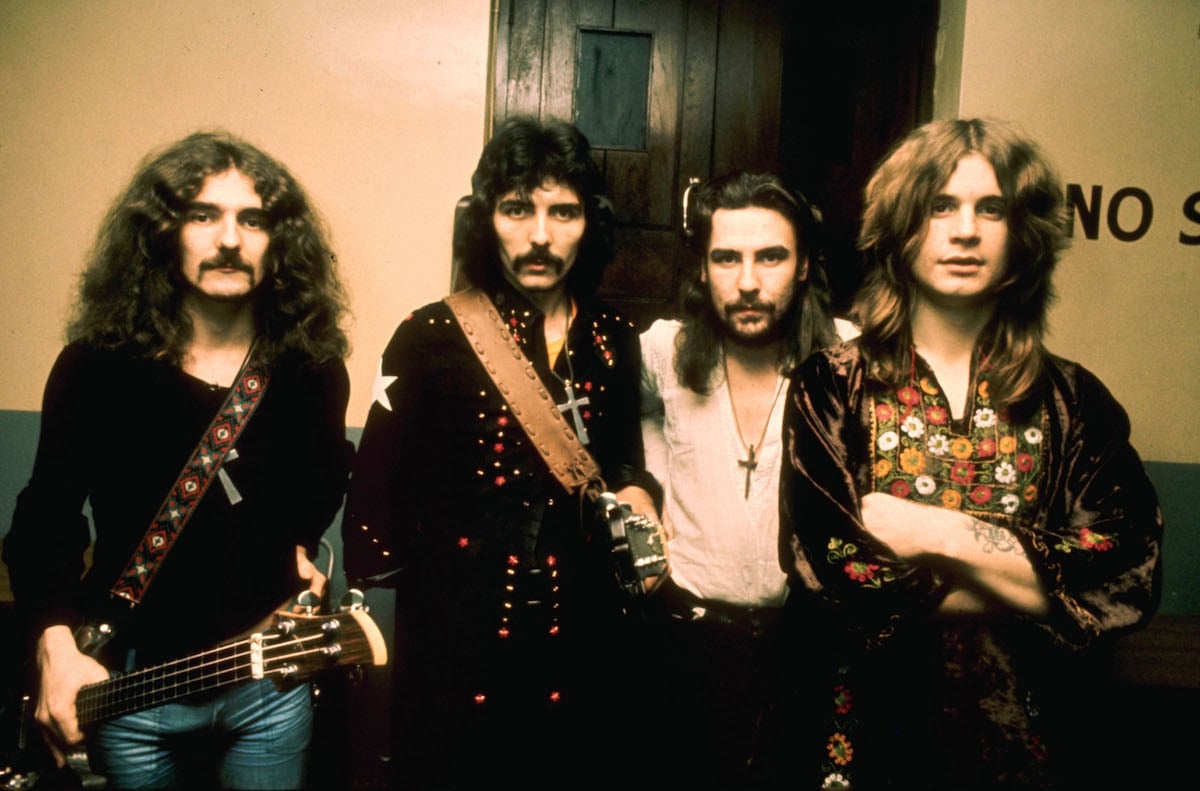 The British group Black Sabbath was plagued by the high member-turnover rates that seem to destroy most bands. Still, in its infancy and peaks of popularity, fans could expect to see Ozzy Osbourne, Terry "Geezer" Butler, Tony Iommi, and Bill Ward.
The foursome began as schoolmates but would soon be stars. According to Britannica, the ensemble was initially ignored by most radio stations, who feared association with their dark, occult-like branding. Still, the band was persistent with its touring and soon garnered many fans. 
Though the group wouldn't be inducted into the Rock and Roll Hall of Fame until 2006, their legacy was being written with the release of each hit. The 1970s saw the dominance of Black Sabbath on the stage and the charts. They sold millions of albums and, as All Music puts it, they were able to inspire "entire movements rising from blueprints laid out in single Sabbath songs." 
Each album offered its own unique style, but all indisputably fell into the genre of "heavy metal" — the first records of their kind, as many people would tell it. Chartmasters placed "Paranoid" as their most successful release, but it was "Vol. 4" that debuted some of the group's most iconic works. 
"Vol. 4" was fueled by talent and cocaine
As its name would suggest, "Vol 4." was planned as the group's fourth album, featuring Osbourne's signature vocals and their signature sound. Far Out Magazine also pointed out that it was Black Sabbath's first time attempting to produce their own record. The effort would end up costing them around $60,000… but they had a bigger budget to worry about.
In a recent interview with Rolling Stone, the band reflected on the 1972 release, which contained such hits as "Supernaut" and "Under the Sun/Every Day Comes and Goes." The group sheepishly admitted that the album's budget was meager compared to their cocaine bill — an estimated $75,000.
Though a shocking price tag, this ballparked number seems perfectly in-line with the band's attitude at the time. They were incredibly successful, rich, and recording the album in an LA mansion. As Osbourne put it in the interview, "We were the kings of the planet." 
You don't have to listen too closely to hear cocaine's influence. According to Loudwire, Iommi wasn't afraid to say things bluntly: ""That whole period was one of the most enjoyable times ever, and a song like 'Snowblind' makes it clear it was also because of a certain drug." 
The band's high couldn't last forever
Though "Snowblind" understandably gets the most attention, other songs from the group have since been attributed to drug trips. A disastrous first draft of "Laguna Sunrise" was allegedly composed with the help of LSD. 
The secret ingredient to the band's success also played a role in their downfall. According to the BBC, Osbourne was kicked out of the group in 1979 as a result of "drug fueled" behavior. Although Black Sabbath would find great success in a couple of reunions decades later, they never returned to their sky-high peak of the 70s.