'Black Widow' Avengers Cameo: Could Black Panther Make an Appearance?
As we get closer to the Black Widow release date, fans are scrambling to figure out which Avengers will join Scarlett Johansson in the Marvel Cinematic Universe's latest entry. Is Black Panther a possibility? Here's what we know.
'Black Widow' is due out in May 2020
After ten years in the MCU, Natasha Romanoff is finally getting her own film. Black Widow has been rumored for years, but was officially announced in July 2019 at San Diego Comic-Con. It will be the first film of the MCU's Phase 4, and takes place in between the events of Captain America: Civil War and Avengers: Infinity War.
Here's what we know so far about the movie: Natasha flees the U.S. in 2016. She ends up back in Russia, where she's reunited with her "family," consisting of Yelena (Florence Pugh), Melina (Rachel Weisz), and Alexei (David Harbour). The audience will get a look into her past in the Red Room, as well as see her battle a new foe: Taskmaster.
Avenger cameos have been rumored
There are few elements Marvel appreciates more than a good crossover. That's really what the entire MCU is founded on. But in a post-Endgame world, what will superhero teamups look like? This is a question that has yet to be answered, but chances are, Black Widow will offer some insight.
We know that, at the very least, Tony Stark (Robert Downey Jr.) will be heard, if not seen. Thaddeus Ross (William Hurt) is on the hunt for Natasha, and we can only hope we'll finally get some Red Hulk action from him. But aside from these two, there's no official word as to who else from the MCU could be seen, if anyone.
The 'Black Widow' trailer teased a connection with Taskmaster
The aforementioned Taskmaster is the bad guy of this film. As Yelena explains, he (or she?) is now in charge of the Red Room, and is manipulating the women there. We see Taskmaster fighting a few times throughout the final trailer, but we don't know a lot about the character.
Taskmaster has been a part of the Marvel Comics for 40 years. Alter ego Tony Masters is skilled in combat due to his "photographic reflexes." While he is typically a villain, he has occasionally been a mercenary in various iterations.
Could Black Panther make an appearance?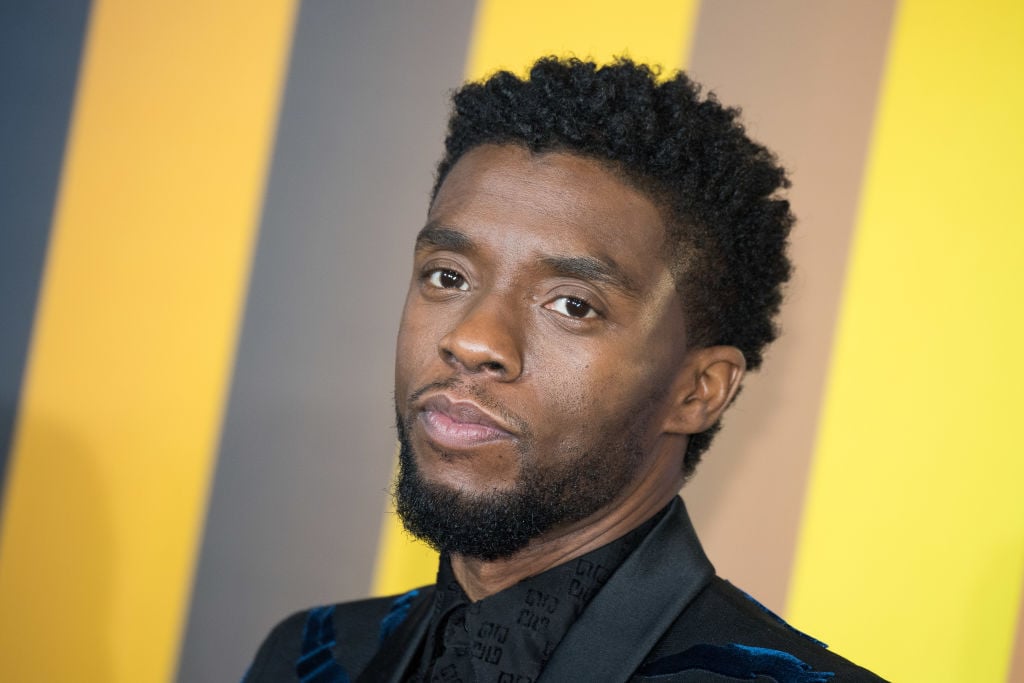 In the trailer, Taskmaster makes the "Wakanda Forever" gesture. Because of the way the character mimics or "steals" those he battles, we can deduce that he has fought Black Panther at some point. So that begs the question: Will T'Challa (Chadwick Boseman) make an appearance in Black Widow?
Also interesting to note, the upcoming Avengers Campus at Disneyland has drawn a connection here as well. On March 11, 2020, theme park journalist Carlye Wisel reported, "Black Widow will join Black Panther…to face off against mysterious villain TASKMASTER in a stunt show on the rooftop of Avengers HQ." Take what you will from that.
'Black Panther 2' is coming
Even if we don't see T'Challa in Black Widow, he is set to return to the MCU in Phase 5. The D23 Expo in August 2019 brought the official announcement of Black Panther 2, which is due out on May 6, 2022. Though it's a long wait, we can still hope that we'll get a brief cameo this year.