'Black Widow': Did O.T. Fagbenle Just Reveal Taskmaster's True Identity?
O.T. Fagbenle may have let slip a major Black Widow spoiler. The film is Scarlett Johansson's first stand-alone movie as Natasha Romanoff and will explore the events between Captain America: Civil War and Avengers: Infinity War. As per usual, Marvel has kept a tight lid on spoilers, yet Fagbenle's recent post on Twitter may have revealed who is playing the movie's main villain.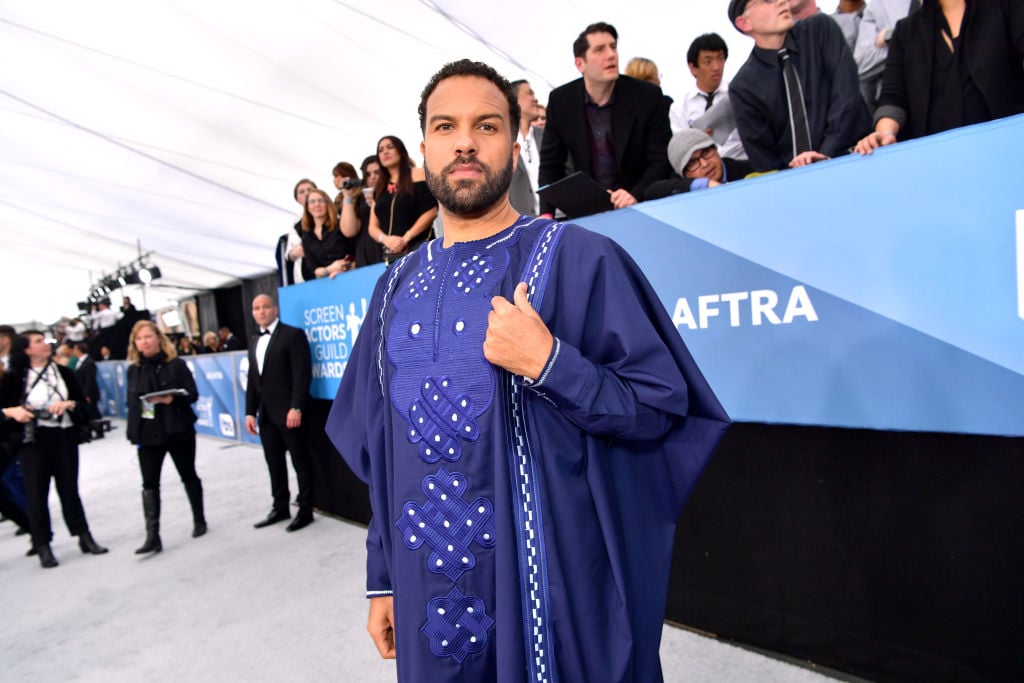 Everything we know about 'Black Widow's' Taskmaster
Marvel has confirmed that the main antagonist in Black Widow is Taskmaster, a villain with the ability to instantly mimic the powers and capabilities of his enemies. In the comics, the character is often hired by criminal organizations to train their men.
The only problem is that we still do not know who the studio cast to play the iconic villain.
Based on what we know so far, Taskmaster has a major grudge against Black Widow. Unlike other Marvel films in the past, it appears as though Natasha and Taskmaster have deeply personal issues they need to settle, though exactly what happened between them remains a mystery.
The only detail we know is that Taskmaster is the current leader of the Russian spy program that created Black Widow. With that in mind, it is logical to assume that Natasha and Taskmaster have a shared history, a clue that could point to Taskmaster's real identity.
Did Fagbenle reveal Taskmaster's identity?
According to Screen Rant, Fagbenle plays the part of Rick Mason in Black Widow. Mason is connected to Natasha via SHIELD, though not much is known about their history together.
Marvel has not divulged any information about Fagbenle's character, who has also been missing from the promotional trailers. With so much mystery surrounding Mason, Marvel fans have speculated that he will be revealed as Taskmaster.
To add more fuel to the theories, Fagbenle recently let slip a major spoiler on Twitter. In a recent post about Black Widow, the actor used the hashtag, "TM." We don't know if the tag was an accident or not, but Mason is definitely a likely candidate for the role.
Not only do Mason and Natasha have a history together, but his connection to SHIELD would have put him in a position to become a major villain like Taskmaster.
Who else could be 'Black Widow's' Taskmaster?
At this point, there is no telling who Marvel has tapped to play the role of Taskmaster. So far, most theories agree that the Black Widow villain will be played by an already announced cast member, but that might not be the case.
There is a chance that Taskmaster could be played by a surprise actor that has yet to be linked to Black Widow at all. After all, this would not be the first time Marvel has surprised fans in the casting department.
The studio brought in Matt Damon for a small role in Thor: Ragnarok without anyone knowing, and few expected Thanos (Josh Brolin) to pop up at the end of The Avengers.
The only thing we know for sure is that Black Widow's Taskmaster is not Natasha, David Harbour's Red Guardian, or Florence Pugh's Yelena. Harbour's character is shown fighting Taskmaster in the trailer while Yelena's frame is just not big enough for her to be the villain.
Beyond that, it is really anyone's guess who is playing the character.
Did Marvel make this controversial change to Taskmaster?
In the Black Widow comics, Taskmaster proves to be a dangerous foe because he can instantly mimic an opponent's movements. For characters like Natasha, Hawkeye (Jeremy Renner), and Captain America (Chris Evans/Anthony Mackie), this is a major problem.
But in a new Black Widow trailer, fans are speculating that Taskmaster is using some kind of artificial intelligence in his mask to supplement his abilities.
This is exciting news for Marvel fans who enjoy seeing new technology. But it is a major disappointment to viewers who were hoping the studio would stick closer to the comics.
Nothing official, of course, has been confirmed, so fans will have to wait until we get closer to the premiere to find out for sure. Black Widow is scheduled to open in theaters on May 1, 2020.