'Black Widow': Florence Pugh Has a Hidden Talent That Almost Took Her an Entirely Different Direction Than the MCU
Over the past few years, Florence Pugh has become a household name. Pugh has starred in films like Midsommar and Little Women, and she received an Academy Award nomination for Best Supporting Actress for her role in Little Women. In 2021, Pugh officially joined the Marvel Cinematic Universe and starred as Yelena Belova in Black Widow. While Pugh is known for her prominent acting roles, she actually has a talent for music as well.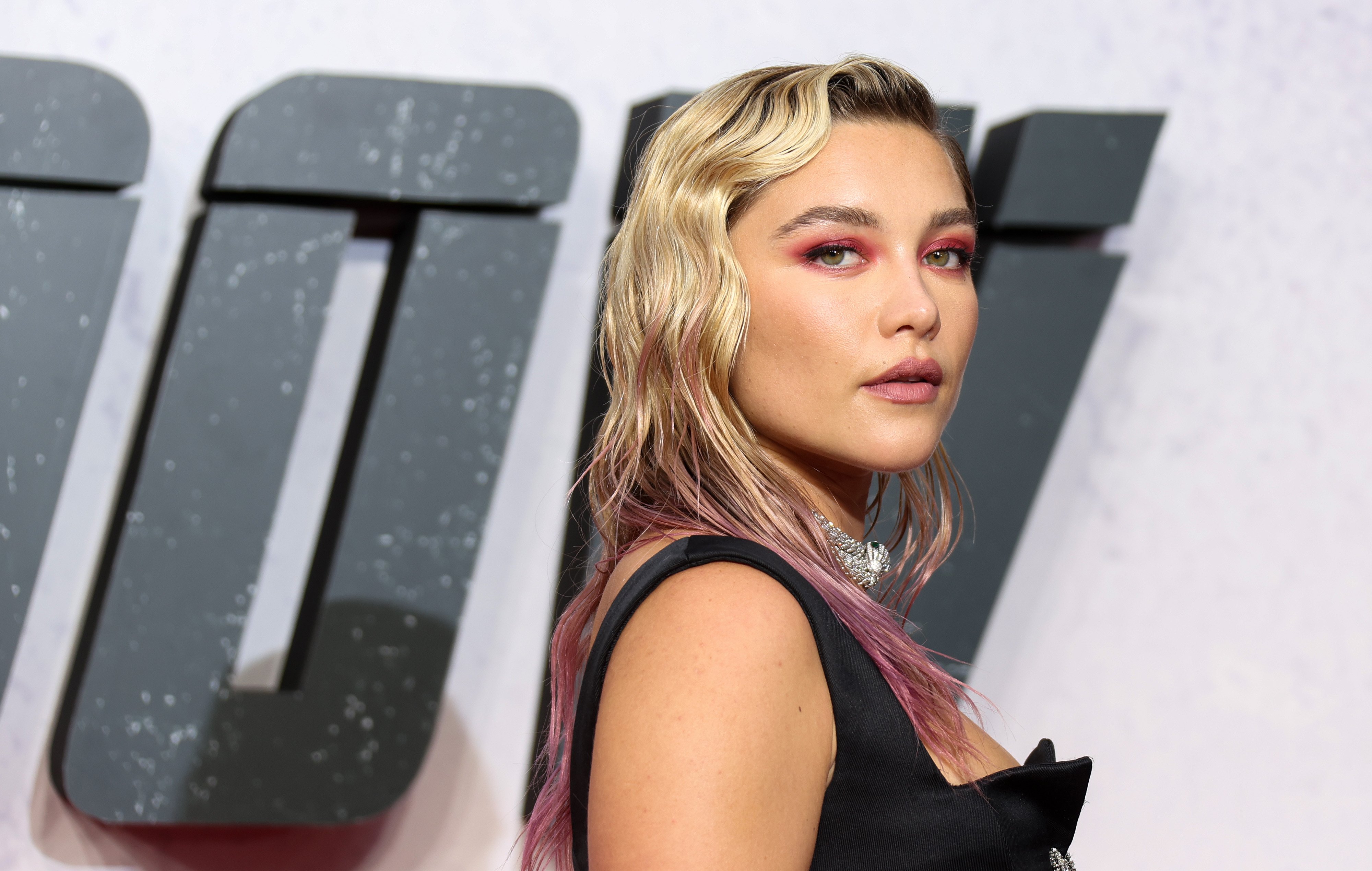 Florence Pugh is a talented singer
In addition to being an Academy Award-nominated actor, Pugh is a skilled singer. Growing up, Pugh developed a love for singing and the arts.
"I don't think I was built for school," Pugh told The New York Times. "I just wanted to perform and make music and make pots."
In 2013, Pugh began uploading covers of her singing to YouTube under the name Flossie Rose. There are a total of 11 videos on the YouTube channel, and the most recent cover was uploaded in 2016. In the videos, Pugh covered songs like "Hey Ho" by The Lumineers and "Wonderwall" by Oasis.
RELATED: Scarlett Johansson Thinks Florence Pugh Would Do a Great Job Taking Over as Marvel's Black Widow
Why Florence Pugh has a unique voice
Since becoming a breakout star, Pugh has been noted for her distinctive voice. This has set Pugh apart when acting, particularly in scenes where she cries. Based on her previous YouTube covers, it is apparent that Pugh has a unique voice when she sings as well.
In 2020, Vogue interviewed Pugh about her rising career and her childhood. Vogue reported that Pugh's notable voice is because of a medical condition, writing:
"… between the ages of three and six, she lived in Spain with her parents and siblings, Arabella and Sebastian, who are 10 and four years older than she is respectively. (A younger sister, Rafaela, was born when Pugh was seven.) The move from Oxford to Spain was intended to help with Pugh's health issues: She suffered from what was later diagnosed as tracheomalacia—meaning her trachea partly collapses after she breathes—and as a toddler she spent a good deal of time in hospitals."
RELATED: 'Black Widow': Scarlett Johansson and Florence Pugh Became Close Friends While Choking Each Other Out — 'It Ended Up Being the Perfect Ice Breaker'
The MCU star collaborated with her brother on a song
In May 2021, Pugh's brother, who is known professionally as Toby Sebastian, released a song with Pugh. The song is titled "Midnight (feat. Florence Pugh)." During an interview with BBC, Sebastian revealed details of how his collaboration with his sister came to be.
According to Sebastian, the two worked on the song when Pugh was in town visiting family.
"My mum asked 'have you played her the song? Don't you fancy some backing vocals from your sister?'" Sebastian said.
RELATED: Marvel Boss Kevin Feige Confirms Florence Pugh Is Not the Only 'Black Widow' Star Who Will Make 'Future Appearances' in the MCU
All in all, Sebastian is grateful that he was able to work with Pugh on the single.
"It's funny how things go," he told BBC. "I can't imagine the song without Flo's voice on it now… Her voice is so different to mine, she has such an interesting tone and so much depth."
Even though Pugh seems focused on acting at the moment, it is clear that she could make a career out of singing as well.