'Black Widow' Got Delayed, But Fans Are Just Glad 'Endgame' Came Out On Time
It seems that the worst things sometimes happen at just the right times, or at least for timing on movies. COVID-19 has only begun to affect the world on a profound level, and the repercussions on what it does to the entertainment world are a big unknown. The virus has already delayed movies (like from the MCU) to far-off dates.
The closest possible reschedule date is now Black Widow and its move to November 6 after originally planning to release this May. Many MCU fans are considering this a workable compromise, unless it becomes delayed yet again due to a recurrence of the virus.
If such a thing does happen, at least COVID-19 never meddled with Avengers: Endgame.
MCU fans on social media are thankful 'Avengers: Endgame' was never delayed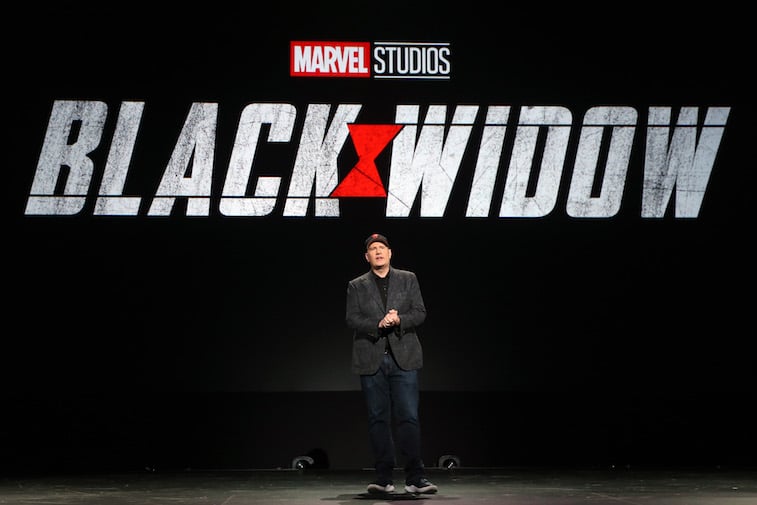 The potentials of what COVID19 might have done to Hollywood a year ago makes the mind reel. Those astute to pandemics knew such a thing was coming eventually. Considering it waited until after Endgame released makes every MCU fan thankful.
On Reddit, many fans are expressing their gratefulness for that when thinking about Endgame being such an emotional movie event for so many. Imagining a scenario of COVID-19 delaying Endgame for six months might have driven fans beyond stir crazy.
Many Black Widow fans are already feeling anxious about having to wait seven months as it is. Should it be delayed again, though, a new argument may be made about the validity of releasing movies on VOD in emergency scenarios.
There was talk for a while Black Widow would maybe release there first. Most ardent fans still agree the big-screen is the only true place for every epic MCU movie.
What would have happened had 'Avengers: Endgame' been delayed?
Imagining the scenario of COVID19 being here a year ago is still enough to incite a million nightmares. Most likely, Endgame would have been delayed, creating a compounded problem on Marvel's hands. How would they cope to delay one of the biggest movie events of all time?
It might have been released on VOD had there been delay of more than six months. Or, it might be releasing this summer, assuming COVID19 stuck around for a year without a vaccine by now.
Trying to envision Endgame having to play on VOD could have been an epic disaster for Marvel and Disney when looking back at the $2.8 billion it made at the box office. Then again, playing on VOD would be better than withholding it to a point of driving Marvel fans wild.
Thanks to many people already having 60-inch 4K TV's, Endgame might have played well in most people's homes. How much Marvel would charge to watch it exclusively there is another thing.
Charging a maximum fee to watch on VOD
Recently, studios like Universal decided to allow some of their recent releases to go straight to VOD, albeit at a $20 48-hour rental price. For some, this might seem a little high, especially with families stuck in dire financial circumstances.
In the world of the MCU, $20 would likely be more than acceptable. Had Endgame released on VOD, a $20 charge probably would have been tolerated due to the fever pitch excitement over the film.
Shared experiences watching also might have occurred through the video app Zoom, preventing anyone from leaking spoilers from movie theaters. All told, and at that $20 price, Endgame could have been very profitable anyway.
Whether this becomes the new norm for the MCU this year or next is up in the air as much as COVID19. Only Marvel could realistically release movies on VOD and still turn a profit if re-releasing these movies in theaters later once the latter re-open.