Black Widow May Not Have Died In 'Avengers: Endgame' After All
Everyone assumed Natasha Romanoff, a.k.a Black Widow (Scarlett Johansson), died in Avengers: Endgame. After a brief struggle with her fellow Avenger, Hawkeye (Jeremy Renner), Natasha fell to her death to retrieve Soul Stone. But a new fan theory suggests that Natasha may not have died in Endgame after all, opening up new possibilities ahead of the character's solo movie, Black Widow.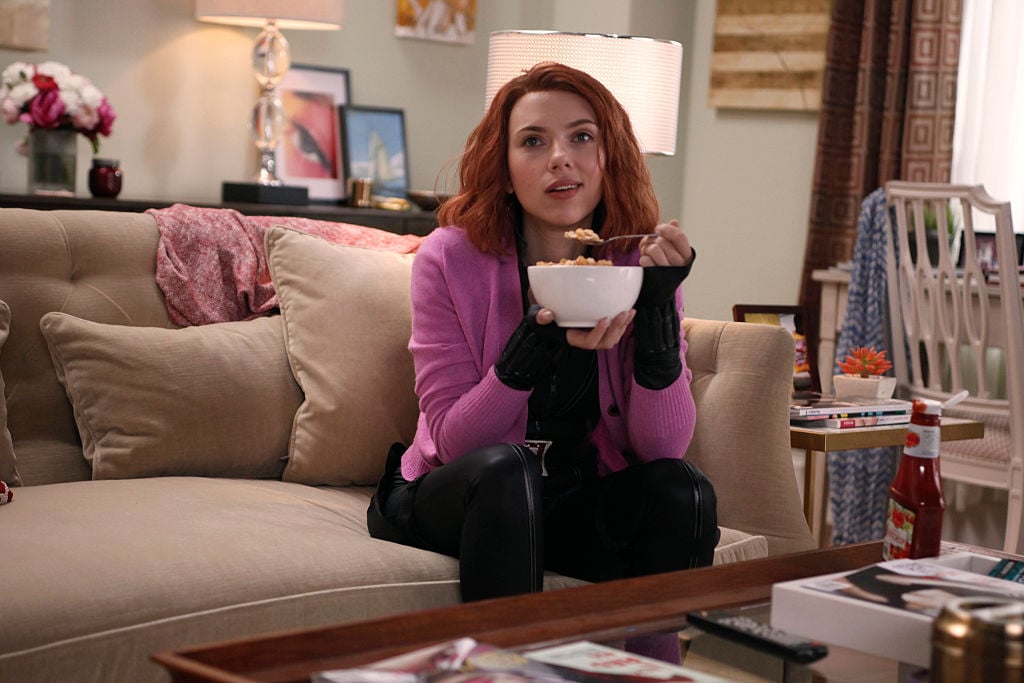 Is Black Widow still alive?
There is good reason to believe that Natasha really died in Endgame. For starters, we all saw her plunge to her death on Vormir. Hawkeye later appeared in the weird alien pool with the Soul Stone in hand, just like Thanos (Josh Brolin) did when he sacrificed Gamora (Zoe Saldana) in Avengers: Infinity War.
Later in the film, Hulk (Mark Ruffalo) revealed that he tried to bring Natasha back when he used the Infinity Stones but failed.
All the other characters that died in Infinity War, meanwhile, appeared for the final battle with Thanos. The fact that Natasha was not present for the battle suggests that her death was for real.
While there is a good argument for Black Widow dying in Avengers: Endgame, there is a compelling theory that suggests she might be still alive – the Avengers just don't know it.
What about Hulk's snap?
According to We Got This Covered, some fans believe that Hulk brought Natasha back from the dead during his snap. The only reason she did not show up in the big battle scene is because she reappeared where she died.
That means Natasha was stuck on Vormir when everyone else was fighting Thanos. So Hulk may have brought her back with the stone but did not realize it.
If that is true, then it opens the door for Black Widow to appear in future Marvel Cinematic Universe films. With the character set to star in her first solo flick this May, Marvel could have big plans in store.
Even if the theory is not correct, there are other ways the studio could bring her back. We already know that Phase 4 will be dealing with the multiverse, so there is a chance Black Widow could pop up in another timeline.
Marvel opens up about 'Black Widow' origins
While we wait to hear more about Natasha's fate, Marvel president Kevin Feige recently opened up about when they decided to give Black Widow her own movie.
Feige explained how the idea came when they were developing Infinity War and Endgame. Feige and his team knew that they wanted to conclude her journey in Endgame in a big way. But they also wanted to explore what she did between the blockbuster films.
"It occurred to us that we had seen her adventures in the Avengers movies, but a lot of stuff happened in between those movies that we never saw, we didn't hear about, we didn't learn about," he shared. "We had this thought of exploring a little bit of her past that we hadn't seen before and how that impacts the adventure she had between Civil War and Infinity War."
Without giving away too much, Feige added that fans will watch Infinity War and Endgame in a different light after they see Black Widow in theaters.
Black Widow is set to take place in between the events of Captain America: Civil War and Infinity War. The film will feature a few flashbacks to Natasha's earlier days, plus introduce some new characters to the Marvel Cinematic Universe.
A look at that first trailer
Marvel teased fans with the first Black Widow trailer during D23 last summer. The studio waited a few months later to release the official trailer to the public, which focuses on Natasha's mysterious outing to Budapest.
As fans are well aware, Hawkeye mentioned the Budapest trip on several occasions in the Avengers films. So it will be nice to see what happened in the city in Black Widow.
The trailer does not give away much, but it does show Natasha meeting up with a character named Yelena Belova, who graduated from the same Russian spy program as her. In the comics, Yelena becomes the next Black Widow, though it is unclear if Marvel is going in that direction.
The trailer also gave us our first look at David Harbour (Stranger Things) as the Red Guardian. The character has close ties to Natasha and has a similar set of skills as Captain America (Chris Evans).
Black Widow is set to open in theaters on May 1, 2020.