'Black Widow' Is an 'Origin Story' — but Not for Natasha Romanoff
'Black Widow' takes fans back to Natasha Romanoff's home country. But it's not exactly the origin story for Scarlett Johansson's character. Learn more about the Marvel film here.
Marvel fans have waited a long time for Natasha Romanoff's solo film, Black Widow. But as it begins years into actor Scarlett Johansson's tenure in the Marvel Cinematic Universe, it's not the usual origin story. However, the director does define it that way — for a different character.
'Black Widow' stars Scarlett Johansson as Natasha Romanoff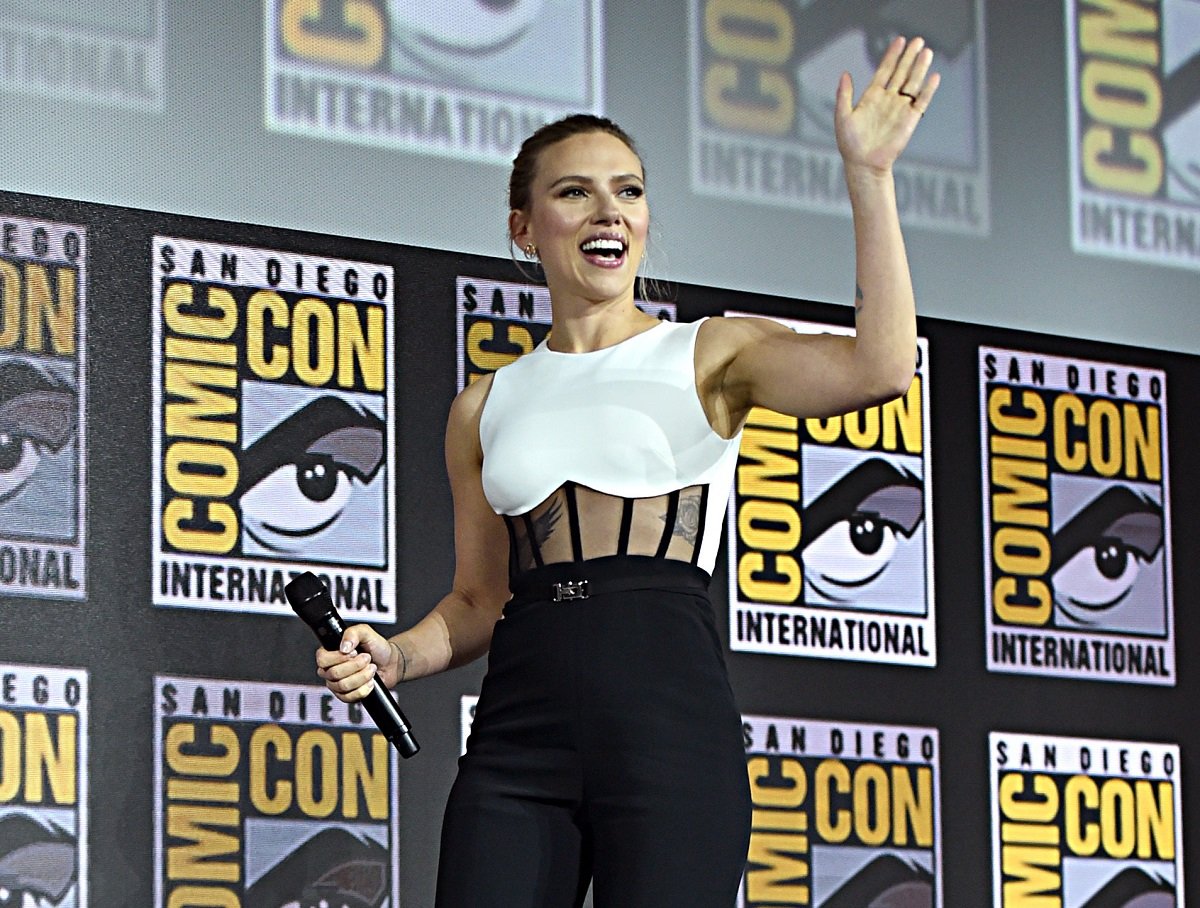 RELATED: 'Black Widow': Marvel Fans Band Together on the Film's Original Release Date
Related post url: 
Johansson began portraying Natasha Romanoff in Iron Man 2. However, her background remained mysterious. She's a spy who came to work for SHIELD, joining the superhero team in The Avengers. And she stayed a part of the group through her death in Avengers: Endgame.
Black Widow focuses on the time between Captain America: Civil War and Avengers: Infinity War. "That specific moment [in Natasha's life] gave us the opportunity to explore the character in a period where she belongs to no one: she has no family, she's not working for an organization," Johansson told Total Film.
Marvel's Kevin Feige wanted 'Black Widow' to be a family story
Without her Avengers family, the focus would fall on Natasha Romanoff alone. But that's not the story Marvel President Kevin Feige had in mind — he saw it as a family drama. "[That decision] was puzzling to me," director Cate Shortland said. "And then I realized, by the end, that Kevin and I had similar visions."
The family in question consists of Yelena Belova, a younger Black Widow from Natasha's days in the training facility known as the Red Room; Melina Vostokoff, an older Black Widow; and Alexei Shostakov, a super-soldier known as the Red Guardian. Together, they act as Natasha's sister, mother, and father figures.
The director says it's an 'origin story' for Yelena Belova 
While fans are excited for a true solo adventure for Johansson, focusing on a now-deceased character doesn't exactly move Marvel's interconnected universe forward. So, as many predicted, Black Widow will in some way set up what's to come for a new Black Widow: Florence Pugh's Yelena Belova.
"It's an origin story, but it also pushes into the future," Shortland said. "You just get the sense that Yelena's going to be a wild card, and that she won't be a classic superhero."
Johansson added: "She stands completely on her own. She's strong and different. She's so different to Natasha."
Florence Pugh isn't sure what comes next for her character
As an actor, Pugh has had an incredible few years. In 2019 alone, she starred in three notable films: sports drama Fighting With My Family, horror film Midsommar, and the latest remake of Little Women. This propelled her quickly to superstar status. But she's hopeful for more Marvel in her future.
"It was so thrilling and fun and exciting to be in," Pugh said of Black Widow. "I would be silly to not be excited by it," she added of the possibility of more MCU films down the line. "I think that being part of the Marvel club is a great honor. But we'll just see if people like Yelena first."