'Black Widow' Post Credits Scene Will Tease What's Ahead in the Marvel Cinematic Universe With a Major Twist
Black Widow is set to explore Natasha Romanoff's (Scarlett Johansson) history like never before. The movie, which was delayed because of the coronavirus pandemic, is placed between the events in Captain America: Civil War and Avengers: Infinity War. Marvel's next big release may focus on the past, but the post-credits scene will reportedly tease what's ahead in the Marvel Cinematic Universe.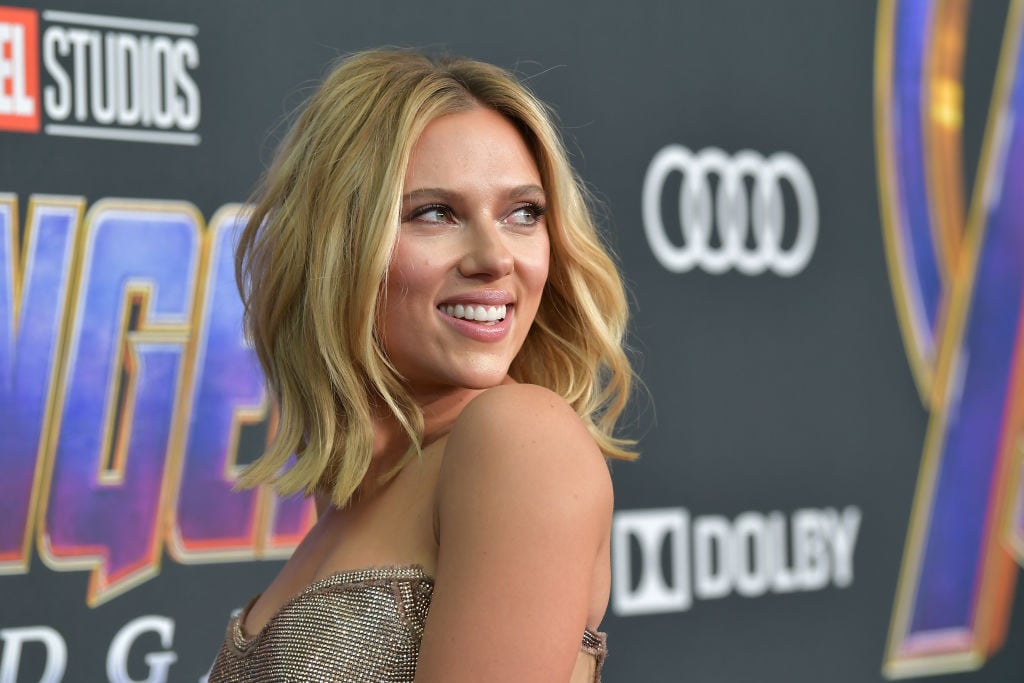 'Black Widow' post-credits scene will fix one major plot hole
Natasha's death in Avengers: Endgame was a divisive decision on Marvel's part. Although it was great that Natasha's sacrifice actually meant something, fans were left puzzled when the studio did not give her a memorial.
Tony Stark (Robert Downey Jr.) got a proper funeral at the end of the film, and even Captain America (Chris Evans) got a chance to say goodbye. But little was said of Natasha once Thanos (Josh Brolin) was defeated.
If inside sources are correct, that major plot hole in Endgame will be addressed in a post-credits scene in Black Widow. According to Inverse, sources claim that one of the scenes at the end of the film will feature Hawkeye (Jeremy Renner) visiting Natasha's grave with his family.
The scene is not a funeral for Natasha, but it does take a step in the right direction honoring her sacrifice. Since Natasha was a spy, it also makes sense that the Avengers would observe her passing quietly.
What else will the post-credits scenes reveal?
Apart from Hawkeye's cameo, a source told We Got This Covered that another post-credits scene will tease a major development in the MCU.
The scene in question involves Yelena Belova (Florence Pugh) and Thaddeus Ross (William Hurt). The source claims that fans will discover that Yelena and the main villain in Black Widow, Taskmaster, have been working with Thaddeus the entire time.
Marvel still has not revealed who will be playing Taskmaster in the movie. Some fans have theorized that an existing cast member will portray the villain, with most agreeing that O.T. Fagbenle fits the bill.
Yelena, on the other hand, is expected to be one of Natasha's allies in Black Widow. Linking her to Ross means that she is working as some kind of double agent and could appear in future MCU projects down the road.
How will Yelena's scene teases what's ahead?
If the source's information is correct, then Yelena could play a bigger part in the MCU than previously guessed. The character will make an appearance in the upcoming Disney+ series, Falcon and the Winter Soldier, as is Ross.
Marvel has kept a tight lid on Falcon and the Winter Soldier, so we have no idea how Ross and Yelena will play into the main storyline.
To make things worse, filming for Anthony Mackie's new show was delayed due to the coronavirus pandemic. Production should resume once the crisis is over, but that might delay the premiere of the series.
Black Widow has also suffered from similar delays. Marvel has not revealed when the movie will be released in theaters, but it is expected to premiere at some point this year (along with The Eternals).
Everything we know about 'Black Widow'
Aside from the post-credits scene, Black Widow will see Johansson reprising her role as Natasha, who returns to Russia to take down the spy program that created her.
The movie, which was directed by Cate Shortland (Somersault), will introduce a few characters to the MCU. This includes Pugh's Yelena, who is also a graduate of the Red Room, Rachel Weisz as Melina Vostokoff, another Black Widow, and David Harbour's Red Guardian.
In the comics, Red Guardian is Russia's version of Captain America. Based on the trailer, it looks like the film will follow the comics pretty close, as least when it comes to the character's powers.
Marvel, of course, has not commented on the post-credits scenes. The leaks were made online, so fans should take them with a grain of salt until we get official confirmation.
Black Widow was originally scheduled to premiere in theaters on May 1.