'Black Widow': Scarlett Johansson Says 'Iron Man 2' 'Hypersexualized' Natasha Romanoff
Scarlett Johansson has played the role of Natasha Romanoff, better known as Black Widow, for over 10 years now. Since first securing the role in Iron Man 2, she's gone on to star in a number of Marvel blockbusters such as Avengers: Infinity War and Avengers: Endgame. Now, after over a decade, she's finally getting her own movie set to release in July, Black Widow.
Over the years, Johansson's Black Widow character has evolved in many ways. A few of the most notable differences are how she's presented to the audience, as well as the way her on-screen peers speak about her. Back in 2010 when she starred in Iron Man 2, it appeared that the primary focus with Black Widow was her sexuality, which Johansson was not fond of.
Johansson recently criticized the representation of her character in the film, noting that Black Widow was "hypersexualized" throughout the entire movie.
Scarlett Johansson says Black Widow was hypersexualized in 'Iron Man 2'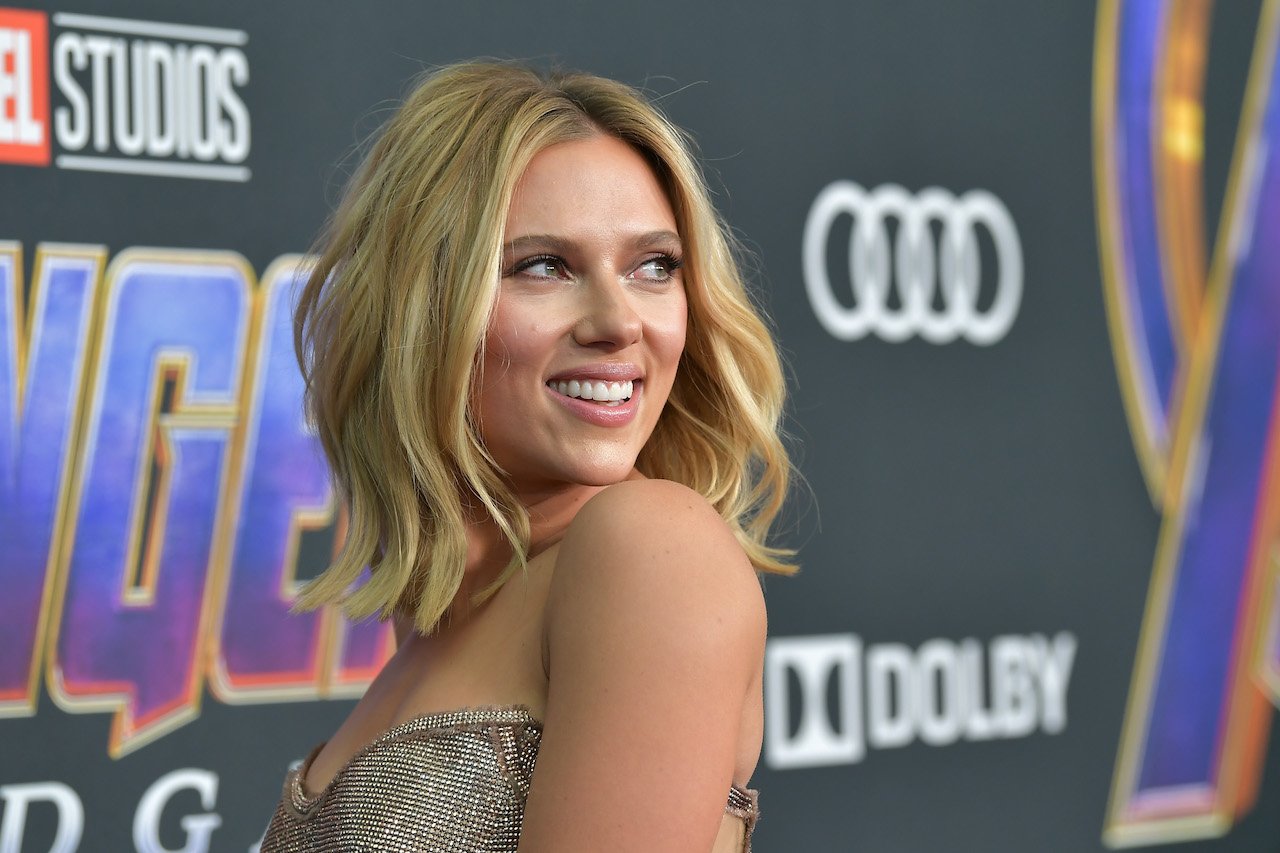 RELATED: 'Black Widow': Scarlett Johansson Reveals Exactly Why She Is Ready to Move on From the Marvel Cinematic Universe
Johansson talked at length about Black Widow's hypersexualization during a recent interview with Collider.
"You look back at Iron Man 2 and while it was really fun and had a lot of great moments in it, the character is so sexualized, you know?" she said. "Really talked about like she's a piece of something, like a possession or a thing or whatever – like a piece of ass, really. And Tony even refers to her as something like that at one point … 'I want some.'"
Her attitude toward the remarks has changed over the years
Johansson noted that although she might've thought that the dialogue directed toward her character was flattering at the time, her feelings have changed as she's become older.
"Yeah and at one point calls her a piece of meat and maybe at that time that actually felt like a compliment. You know what I mean? Because my thinking was different. Maybe I even would have, you know, my own self-worth was probably measured against that type of comment or, like a lot of young women, you come into your own and you understand your own self-worth. It's changing now. Now people, young girls, are getting a much more positive message, but it's been incredible to be a part of that shift and be able to come out the other side and be a part of that old story, but also progress. Evolve. I think it's pretty cool."
She thinks Natasha Romanoff is empowered by her sexuality in 'Black Widow'
Even though Johansson doesn't like the way Black Widow was overly-sexualized in Iron Man 2, she appreciates how the representation of her character has evolved over the years and in Black Widow, specifically.
"I think actually Natasha uses her sexuality as a means to feel, to sort of manipulate a situation and then be coquettish and sly and then she's going to take your legs out, right? She's going to be seductive in this way, and that's her power. Her power's in her sexuality, and then that changed over time, right? Her strength was actually her vulnerability. That's the kind of place that we're in now."
Black Widow hits theaters and Disney+ on July 9.