'Black Widow': Scarlett Johansson Says the Movie Is 'Deeper Than Anything' She's Done With the Character
Marvel's Black Widow will premiere in movie theaters on Nov. 6, 2020, kicking off Phase Four of the Marvel Cinematic Universe. The movie was originally scheduled to premiere in May 2020, but it was rescheduled due to the coronavirus (COVID-19) pandemic. In an interview with Parade, Scarlett Johansson detailed how excited she is for Black Widow and said the movie is "much deeper" than anything fans have seen of Natasha Romanoff.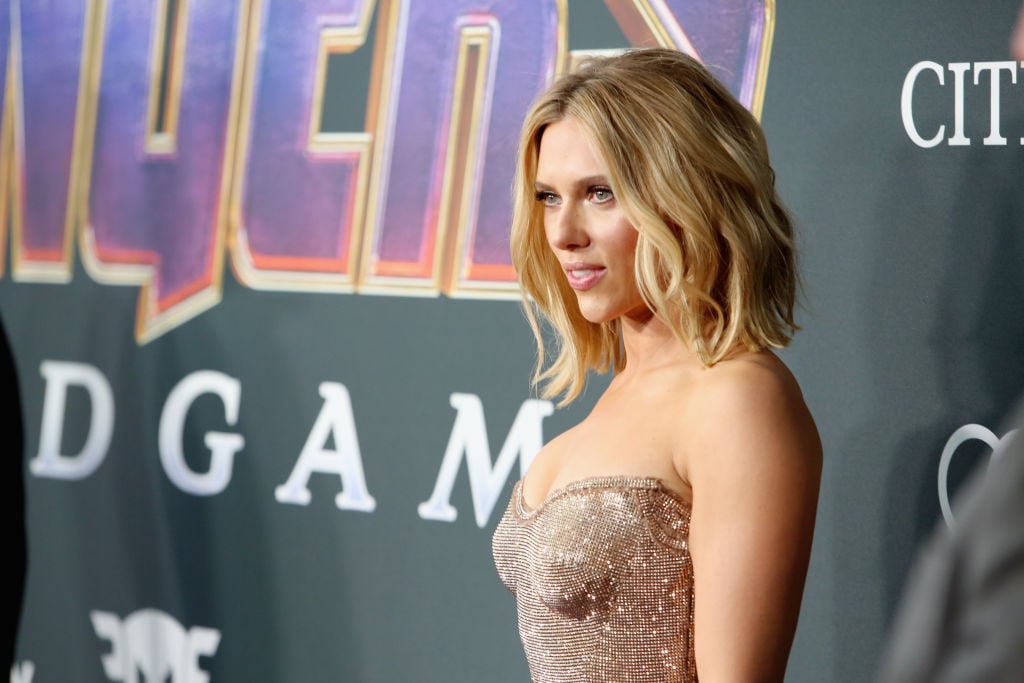 Emily Blunt was originally in talks for the role
Natasha Romanoff first appeared in the MCU in Iron Man 2, which was directed by Jon Favreau. While Johansson wowed audiences with her portrayal of the character, she was originally not the first choice for the role. Emily Blunt was the studio's first choice to play Natasha Romanoff, but she backed out due to scheduling conflicts.
" … and I was really excited to work with him, so I said, 'If this doesn't work out, I'm an actor for hire, so call me anytime,'" Johansson told Parade about meeting Favreau.
After Blunt turned down the role, Johansson was cast.
"The best call you can receive is after you are rejected for something and then you get it," she said. "You appreciate it more. I've basically made a career out of being second choice."
RELATED: This Actress Was Supposed to Play MCU's 'Black Widow' Instead of Scarlett Johansson
Scarlett Johansson on what to expect from 'Black Widow'
After being cast in the role, Johansson was nervous about fans of the MCU accepting her portrayal the character.
"When we did Iron Man, I didn't know if the audience would like my interpretation of the character," she said.
By the time Johansson stood with her co-stars to film the iconic scene in The Avengers with all six original Avengers standing in a circle in New York City, she realized just how extraordinary the the franchise would become.
"It's the iconic hero shot. We were all thinking, This is crazy! because these worlds were coming together," Johansson said. "We're still processing how much of an impact these movies have had."
RELATED: Scarlett Johansson Says a Prequel Black Widow Film 'Would Not Have Been as Substantial'
After first appearing in Iron Man 2, Johansson has played Natasha Romanoff for 10 years. Her character's arc was completed in 2019's Avengers: Endgame when she sacrificed herself for the Soul Stone. In the MCU timeline, Black Widow takes place following the events of 2016's Captain America: Civil War and before Avengers: Endgame.
Johansson told Parade that she feels releasing a solo movie in 2020 after her character's death in Avengers: Endgame makes sense.
"It's a film very much about self-forgiveness and accepting decisions that were made for you. It's much deeper than anything we could have done earlier," she said.
What's next for the actress
At the 2020 Academy Awards, Johansson was nominated for two Oscars in the same year. She was nominated for both Best Actress for Marriage Story and Best Supporting Actress for her performance in Jojo Rabbit. Following her last appearance as Natasha Romanoff, Johansson told Parade she needs to take more time to relax.
"I'm so used to going, going, going all the time. I don't take the time to take it in because I'm constantly moving on to what's next," she said. "As I've gotten older, I've tried to become much better at stopping and appreciating. I'm the one who tells my friends that a lot of wonderful things are going on. I should really do that more for myself."