'Black Widow' star Florence Pugh Could Not Care Less What Fans Think About Her Romance With Zach Braff
'Black Widow' star Florence Pugh is making it clear, she does not care about the age difference between her and boyfriend 'Scrubs' star Zach Braff.
Black Widow star Florence Pugh is not afraid of what people think about her romance with Zach Braff. The actress recently shared photos of her and Braff enjoying a meal in Los Angeles. And when fans commented about their age difference, Pugh quickly put the naysayers to shame with her hilarious response.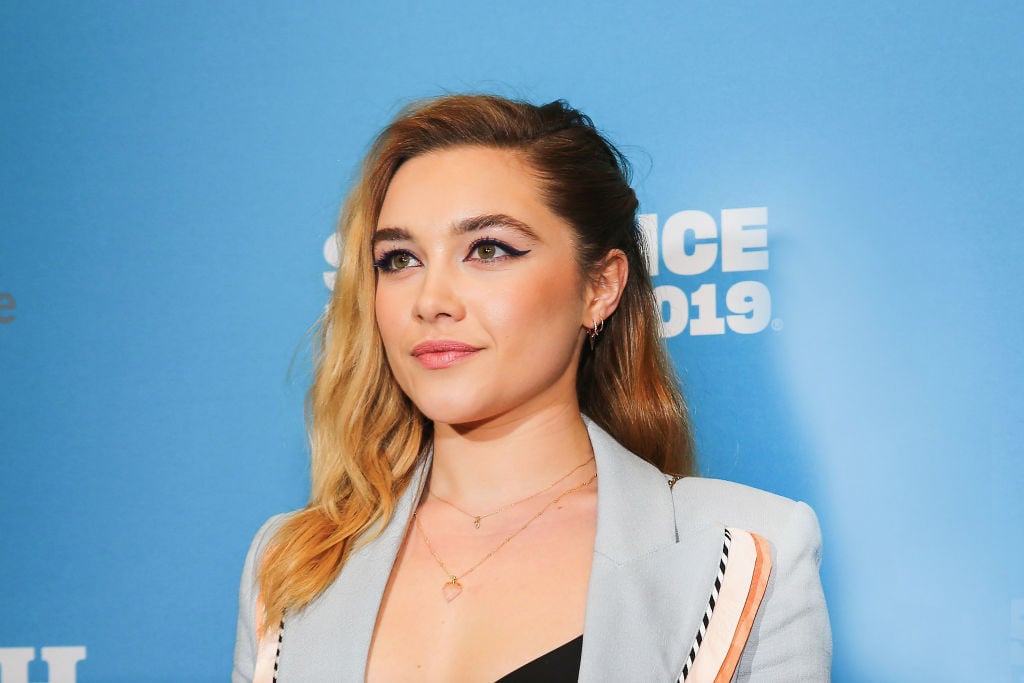 Pugh shares her thoughts on Braff
Taking to Instagram, Florence Pugh shared a sweet photo of her arriving at Greenblatt's Deli & Fine Wines. For the caption, she wrote: "First pit-stop, Matzo Ball soup. #curingjetlag101."
Braff responded by posting a princess emoji in the comments, and one fan answered back by pointing out that the Scrubs alum is 44 years of age.
Without missing a beat, Pugh replied, "and yet he got it."
Florence Pugh and Zach Braff have reportedly been dating since last spring. According to Fox News, they met while working on the short, In the Time It Takes to Get There, which also starred Alicia Silverstone.
Prior to dating Pugh, Braff was in a five-year relationship with Taylor Bagley. The two broke up in 2014, though it is not clear if he dated anyone else before Pugh. While things did not end well between Braff and Bagley, they are believed to be good friends.
Zach Braff and Florence Pugh spotted in New York City
Although Braff and Pugh have been fairly secretive about their romance, the first time they appeared in public was in April of 2019.
Fans caught the couple holding hands and smiling at each other as they walked down a street in the Big Apple. Pugh rocked a pair of overalls for the outing, while Braff wore a puffer coat and jeans.
The two did not comment on the outing, but fans were quick to speculate that a romance was brewing.
In the weeks leading up to their first public outing, Braff shared some photos of Florence Pugh on social media. At the time, the images were thought to be in promotion for their project, but in hindsight, it is possible that these were shots of when they were first getting romantic.
Pugh gets ready for 'Black Widow'
While we wait to hear more on the romance front, Florence Pugh is getting ready for her big debut in the Marvel Cinematic Universe. The actress is set to appear alongside Scarlett Johansson in the upcoming movie, Black Widow.
The film marks the beginning of Phase 4 of the MCU and was shot earlier this year. The movie will explore events that happened between Captain America: Civil War and Avengers: Infinity War and is the first solo film for Johansson's Natasha Romanoff.
Johansson first appeared in the MCU in Iron Man 2 and has appeared in all of the Avengers films to date.
Marvel has been fairly tight-lipped about releasing details, though the studio recently dropped the first promo trailer. The clip featured several new faces from the project, including David Harbour, who is playing the Red Guardian, and Florence Pugh's Yelena Belova.
Rounding out the cast of Black Widow are Rachel Weisz (Melina Vostokoff) and William Hurt. Robert Downey Jr. is rumored to be making an appearance in the movie, though nothing official has been confirmed.
Who is Florence Pugh's character in 'Black Widow'?
For those who do not follow the comics, Pugh's character is somewhat of a lost sister to Johansson's Natasha.
Just like Natasha, Yelena graduated from the same Russian spy program when she was only 15 years old. She is also the first person who did better than Natasha in the classes, and later followed in her footsteps and defected.
We do not know how much of Yelena's backstory will be included in the movie, but it will be interesting to see how Florence Pugh does next to Johansson. There is also a possibility that Pugh takes up Black Widow's mantle and enjoys future appearances in the MCU.
Aside from Black Widow, Pugh made quite a name for herself in 2019. The young actress starred in a number of different movies last year, including Fighting With My Family and Midsommar. She is also set to appear in Little Women this coming March.
Catch Florence Pugh in Black Widow when it opens in theaters on May 1, 2020.