'Black Widow' Star Scarlett Johansson Clapped Back at Reporter Who Asked About Her Underwear: 'What Kind of Interview Is This?'
Marvel star Scarlett Johansson is considered one of today's hottest stars. With her upcoming solo film Black Widow and several Avengers installments under her belt, the actress can now also add Oscar nominations to her list of credits after being named for her roles in Marriage Story and Jojo Rabbit.
Despite her apparent talent, Johansson has been subjected to a myriad of sexist questions during press tours that her male co-stars have never had to endure.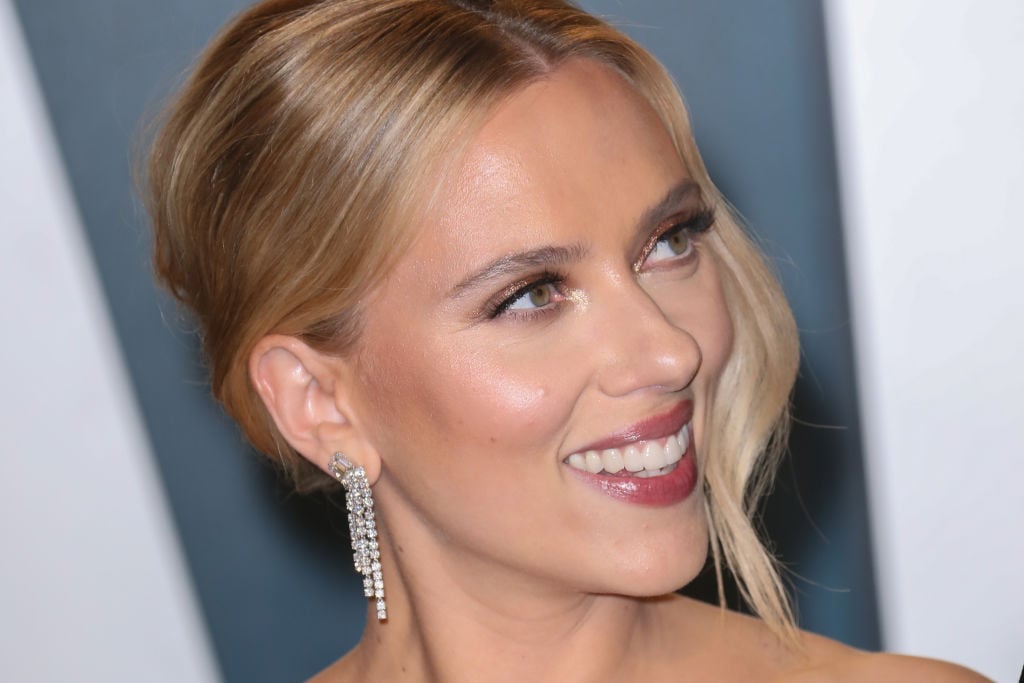 'Black Widow' star publishes op-ed
In 2009, Johansson wrote a piece for the Huffington Post after getting fed up with false stories on her diet and workout regimens.
"Since dedicating myself to getting into 'superhero shape,' several articles regarding my weight have been brought to my attention," the MCU actress shared. "Claims have been made that I've been on a strict workout routine regulated by co-stars, whipped into shape by trainers I've never met, eating sprouted grains I can't pronounce and ultimately losing 14 pounds off my 5'3" frame. … I'm a petite person to begin with, so the idea of my losing this amount of weight is utter lunacy."
The Oscar-nominated actress went on to describe in detail what a weight loss of that amount would entail for her. "If I were to lose 14 pounds, I'd have to part with both arms. And a foot," she wrote. "I'm frustrated with the irresponsibility of tabloid media who sell the public ideas about what we should look like and how we should get there."
Johansson's main goal was to clearly convey to the public that she is not behind these false messages of unattainable body weight.
"I would be absolutely mortified to discover that some 15-year-old girl in Kansas City read one of these 'articles' and decided she wasn't going to eat for a couple of weeks so she too could 'crash diet' and look like Scarlett Johansson," the Avengers actress stated.
RELATED: Scarlett Johansson, Brie Larson, and Gal Godot: Which Superhero Star Has the Highest Net Worth?
An example of questions for Scarlett Johansson
While promoting the 2012 film The Avengers, Johansson joined her co-stars for the standard press tour. A reporter first posed a question to Iron Man star Robert Downey, Jr.
"Firstly to Robert, throughout Iron Man 1 and 2, Tony Stark started off as a very egotistical character but learns how to fight as a team," the journalist commented, according to WomenandHollywood.com. "So how did you approach this role, bearing in mind that kind of maturity as a human being when it comes to the Tony Stark character, and did you learn anything throughout the three movies that you made?"
One would think the news woman would direct a similarly introspective question to Johansson, yet she went a completely different route. "And to Scarlett, to get into shape for Black Widow did you have anything special to do in terms of the diet, like did you have to eat any specific food, or that sort of thing?" she asked.
Johansson was clearly put off by the question, where Downey tried to make a joke to break the tension. The actress made a point of letting her frustration be known.
"How come you get the really interesting existential question, and I get the like, 'rabbit food' question?" Johansson responded, referencing the inquiry to Downey.
RELATED: MCU: Robert Downey, Jr. Isn't the Only Marvel Actor Who Could've Had a Music Career
MCU actress gets asked about her underwear … it's true
The Lost in Translation star ran into yet another inappropriate question when promoting the 2012 film. In an interview with co-star Jeremy Renner, she was asked about what she wears under her Black Widow costume.
"Now were you able to wear undergarments," the Extra interviewer began, where Johansson cut him off. "You're like the fifth person that's asked me that. What is going on?" she replied in frustration. "Since when did people start asking each other about in interviews about their underwear?"
Trying to explain his tasteless question, the reporter continued. "Well it's because it's such a skin tight…," where the actress again interjected. "I'll leave it up to your imagination," Johansson said sarcastically. "Whatever you feel like I should be wearing or not wearing under that costume."
With the interview getting increasingly awkward, the Extra correspondent tried to backtrack asking, "Is it inappropriate?"
Johansson couldn't hide her incredulousness. "To ask somebody what kind of underpants they're wearing?" she replied. "What kind of interview is this?" The reporter then tried to use semantics to get out of the uncomfortable direction the interview was taking, but the Marvel actress was clearly not happy.
While this interview is from several years ago, Johansson was on the right track with standing up to such blatant gender bias and she continues to do so today.