BLACKPINK: Fans Are Disappointed With Jimmy Kimmel's Interview of the Group
Fans were disappointed with Jimmy Kimmel's interview of BLACKPINK after the K-pop group appeared on 'Jimmy Kimmel Live!'
K-pop group BLACKPINK released their first studio album, The Album, on Oct. 2. Following the release of the album, BLACKPINK appeared on Jimmy Kimmel Live! for an interview and a performance of their song "Lovesick Girls." However, after the group's appearance, fans of the band were not impressed with how the interview was conducted.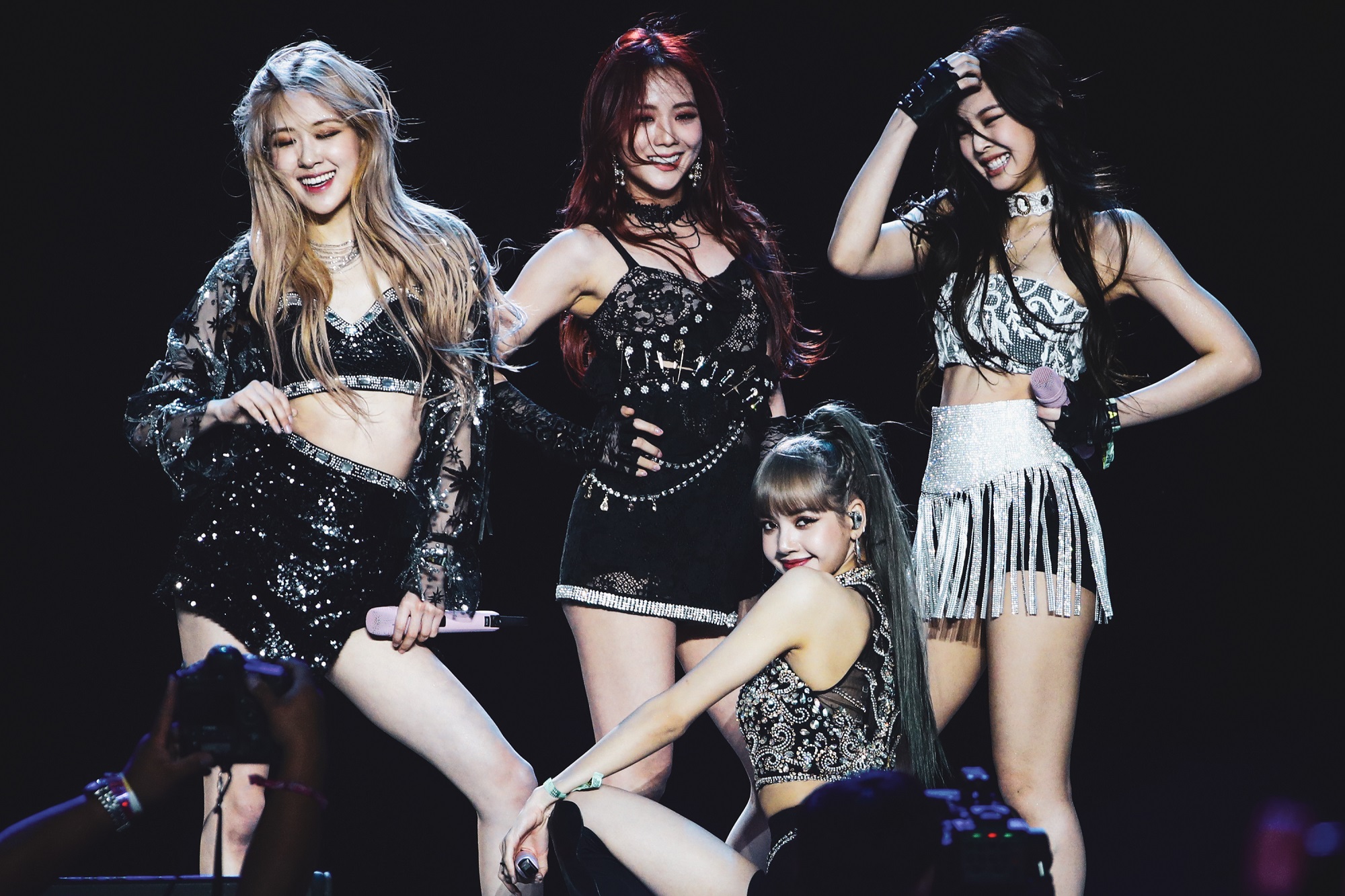 Jimmy Kimmel interviewed BLACKPINK
At the start of the interview, Kimmel asked Jisoo, Jennie, Rosé, and Lisa how they managed to go out in public while being so popular. The group responded that as long as their faces were covered they were not mobbed by fans.
Kimmel asked how the group got the name BLACKPINK and why the K-pop group's fans are called BLINKs. After the group answered, he pointed out that Jisoo does not speak as much English as the other members and asked what her favorite English word was.
Jisoo answered her favorite English sentence is "that's a pity," but Kimmel's question received backlash on Twitter as it came across as insensitive for some. For K-pop fans and BLINKs, the interview as a whole barely scratched the surface level and did not do much to actually show the world BLACKPINK.
Kimmel also asked about the Korean band's Coachella performance, Netflix documentary, and their collaboration with Cardi B.
What fans did not like about the interview
Kimmel is not the first U.S. talk-show host to not deliver what fans expect when interviewing K-pop idols. Going into these types of interviews, fans often know that the questions idols will be asked will be superficial and sometimes even poorly researched.
"… I was disappointed with the interview. I expected better from Jimmy Kimmel. This was a good opportunity for BP and they missed it, in part because of Jimmy's questions/reactions…," wrote a Reddit user.
Another Reddit user wrote, "… this is a common problem I've observed in the industry. When hosts or interviewers do not do their homework about the subject or personalities, it shows…why are they still asking about coachella when the Album and netflix docu just dropped?"
Some fans are fine with the interview
While some fans took an issue with BLACKPINK's interview on Jimmy Kimmel Live!, others felt that the interview was not meant for BLINKs. On social media, fans explained that the interview was meant to introduce BLACKPINK to a demographic of viewers who know very little about them.
"I think some people just have to realize the fact that these interviews are just mutual exchanges between their company and the host/show for ratings, hence why the questions are always stale or out of touch," a fan wrote on Reddit.
"I don't understand the hate for this interview? I thought it was pretty cute, funny, laid-back, and lighthearted. Very typical for a late-night show – this isn't the type of show that they'll get in-depth, hard-hitting interview questions. I actually liked that he asked Jisoo and Lisa questions to include them…," wrote a Reddit user.