BLACKPINK Release New Deluxe Fan Box With Jazwares in Celebration of 'The Album'
BLACKPINK released their first Korean-language studio album titled The Album on Oct. 2. Starting Oct. 4, a new deluxe fan box with their Jazwares toy line will be available at Amazon and Target. BLACKPINK launched the Jazwares toy line this past summer, and the deluxe fan box is the latest item for BLINKs to enjoy alongside the release of The Album.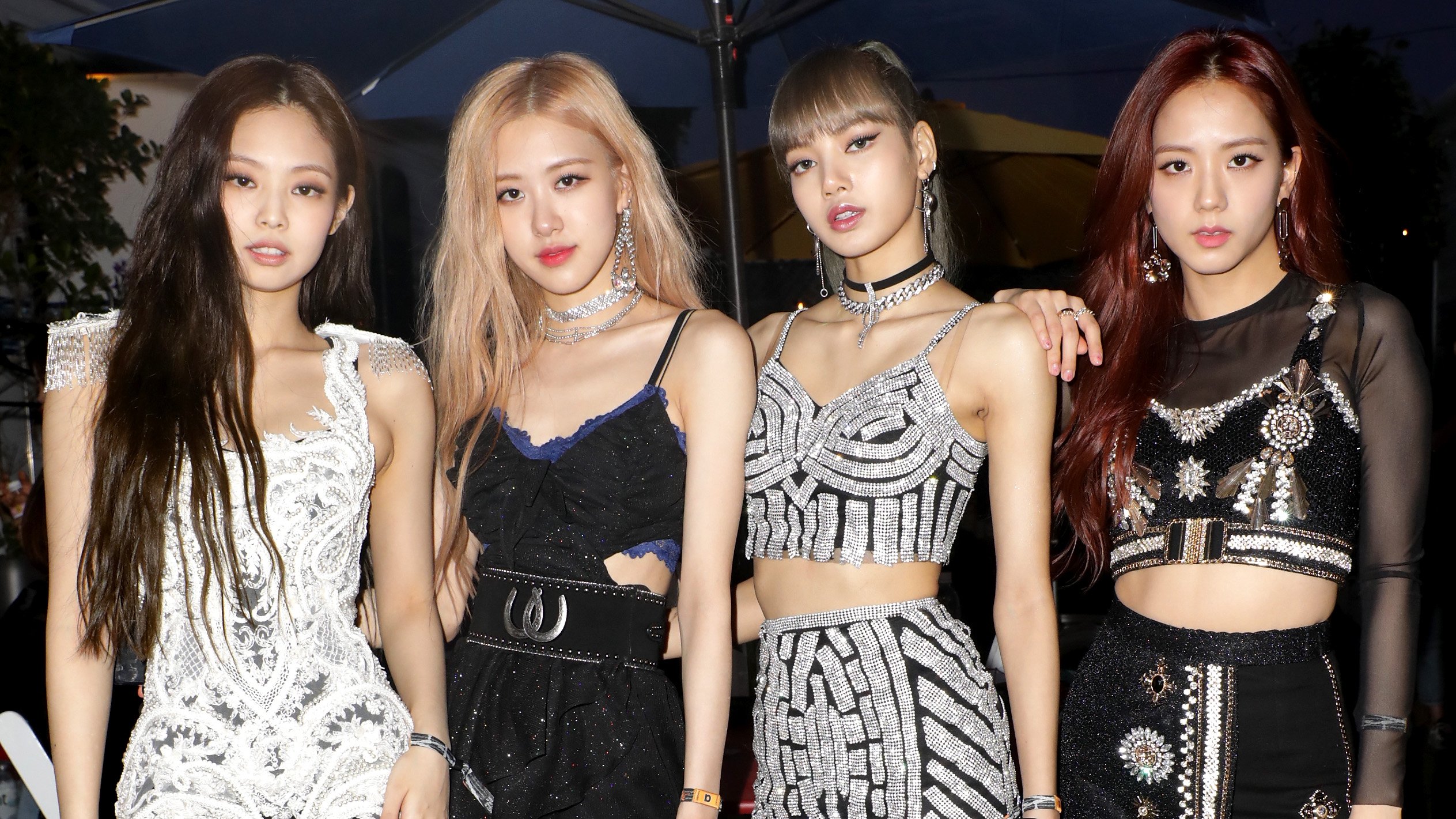 BLACKPINK's toy line with Jazwares
On June 21, Jazwares released a toy line inspired by Jisoo, Jennie, Rosé, and Lisa. The initial collection includes 16 dolls, one of each member with their outfits from their "Kill This Love," "Ddu-Du Ddu-Du," "Boombayah," and "Whistle" music videos. The dolls are advertised as a mystery, meaning fans do not know which member they got until after opening their purchase.
"It's so cute to see ourselves as mini dolls," BLACKPINK told Teen Vogue. "We want to collect them all! It'll be fun to mix and match… We were so impressed by the level of details on the dolls' outfits!"
According to a press release, the BLACKPINK VIP / All Access Box is the newest addition to the K-pop group's Jazwares toy line and includes: 
Fashion Glasses as seen on Lisa in the Kill This Love music video
Phone stand 
Glitter hair barrettes 
Lanyard
Keychain
Polaroids
Sticker sheet 
Nail art sheet
BLACKPINK released two singles before 'The Album'
Leading up to the release of The Album, BLACKPINK released two pre-release singles: "How You Like That" and "Ice Cream," with the latter featuring Selena Gomez.
"… 'Ice Cream' fit Selena Gomez's voice so well — though we weren't able to work together in person [due to COVID]. But we're all huge fans, and as we worked with Selena, we fell in love with her all over again. She's so humble and easygoing," BLACKPINK told Variety.
In the interview with Variety, the group also discussed the album's theme.
"… we definitely put a lot of different sounds into this album. You'll be able to experience the difference between black and pink, with our fierce energy from tracks like 'How You Like That' alongside pink bubblegum pop, like 'Ice Cream,'" they said.
The inspiration for 'The Album'
Along with The Album, BLACKPINK released the single "Lovesick Girls" on Oct. 2. While speaking with Variety, the K-pop group revealed the inspiration behind The Album.
"It starts with something simple — a conversation, an object, or even a word that comes up naturally in our daily lives. We talk to each other a lot so that we can dive deep into each other's thoughts and emotions," said the group. "That's why the recording studio has become such a creative space for us."
While The Album is the band's first studio album, BLACKPINK first debuted in 2016, and Jisoo, Jennie, Rosé, and Lisa have been working together for quite some time.
"We've been together in the same space since we were so young. There are definitely some differences, but now we are like family that we have become so alike now," the group told Variety. "We haven't felt much cultural shocks because we've spent so much time together and we also try to understand each other's differences. We all know that we care for each other so we can tell what each other wants just by looking at each other. Caring for each other just comes naturally to the four of us."