Which BLACKPINK Song Is Featured in Netflix's 'To All the Boys I've Loved Before'
Netflix's 'To All the Boys I've Loved Before' featured a few familiar songs, including one hit by the award-winning K-pop girl group, BLACKPINK.
They're a record-breaking K-pop group that collaborated with Dua Lipa, Lady Gaga, and Selena Gomez. BLACKPINK also had a song featured in the Netflix original movie, To All the Boys I've Loved Before. 
Here's what we know about this girl group and their role with the Netflix rom-com featuring Lana Condor.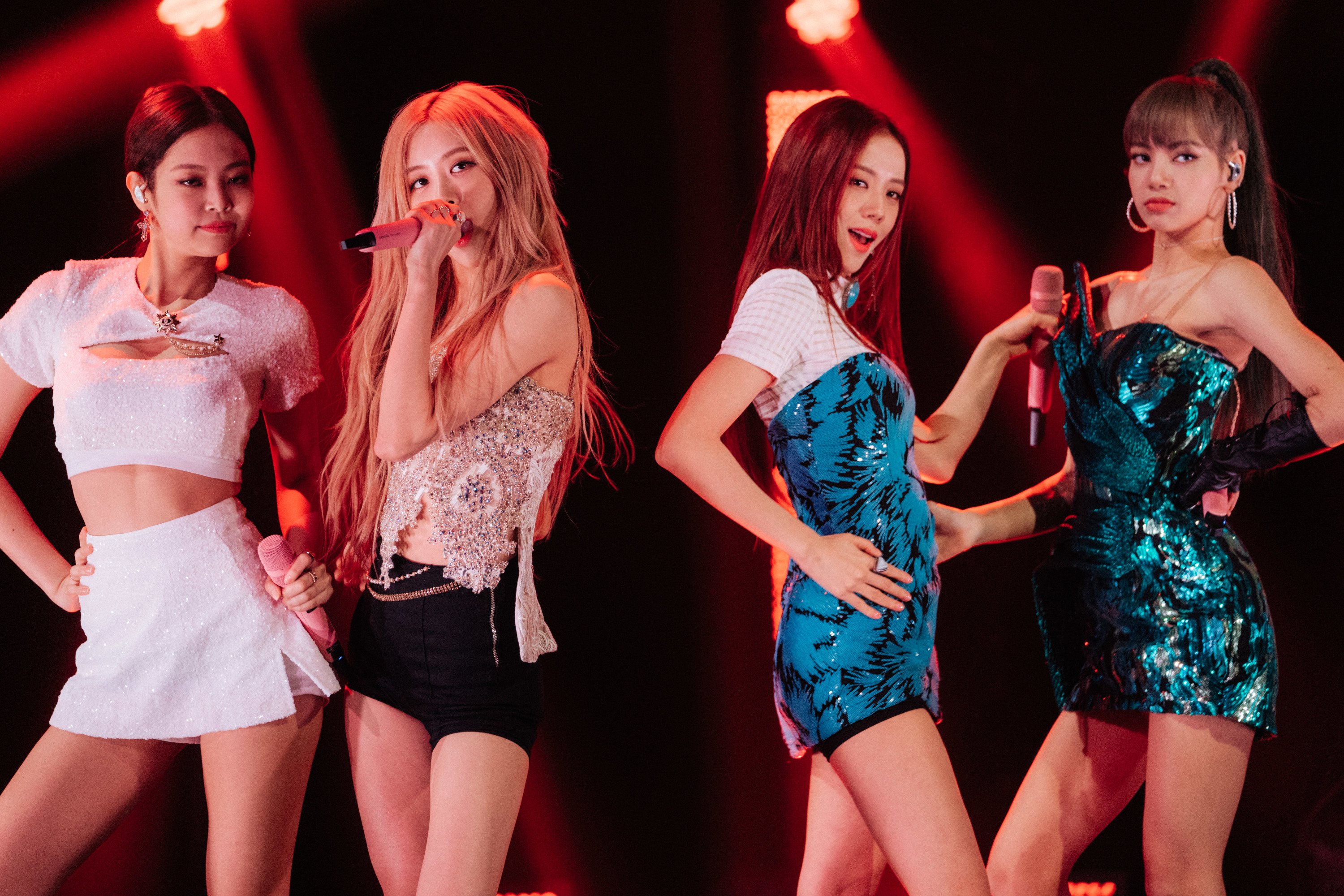 BLACKPINK's 'Kill This Love' was featured in Netflix's 'To All the Boys I've Loved Before'
To All the Boys I've Loved Before told the story of one hopeless romantic and her love letters. After these letters were mailed, Lara Jean found herself in a whirlwind of high school drama with Peter Kavinsky at the center of it. 
It was only fitting that one song included in this rom-com was "Kill This Love," a BLACKPINK original released in 2019. In the "Kill This Love" scene, Lara Jean decided to go all out for the school's lacrosse game, proving that she could be the perfect girlfriend for Peter. 
That meant wearing cute face paint, hair bows, and knee-high socks. Of course, this character's idea didn't go as planned. Still, she confidently flipped her hair on the way to the field while the BLACKPINK song played in the background. 
Lara Jean's Korean identity is a large part of her story
It's unclear if this character is a fan of BLACKPINK. Several songs by other groups are featured throughout these Netflix original movies. 
However, it was important to the author to include details of Lara Jean's Korean heritage in both the novel and the To All the Boys I've Loved Before films. 
"I think it was just really important to me to imagine a girl without a mother and the mother really was the link to part of her cultural identity," Jenny Han said during an interview with Girls Night In. "I think that sort of led to how close she is with her sisters."
They became the mother figures in each other's lives, and they fill those holes for each other," she continued. "In terms of research, I know a lot of friends and family who have biracial kids, and I was thinking about her mom as someone I would know…" 
BLACKPINK created their documentary with Netflix
To All the Boys I've Loved Before wouldn't be the only Netflix special featuring music from this K-pop group. In 2020, the streaming platform released the original documentary featuring this girl group, BLACKPINK: Light Up the Sky.
Fans can catch up with Rosé, Jennie, Lisa, and Jisoo on social media. Music by BLACKPINK, including the song featured in To All the Boys I've Loved Before, "Kill This Love," is available on most major streaming platforms.