Which BLACKPINK Song Is More Popular — 'Ice Cream' or 'Bet You Wanna'
BLACKPINK's in your area and on your music streaming platforms. However, this K-pop group also collaborated with other artists for songs like "Ice Cream" and "Bet You Wanna." 
Which song is more popular? Here's what we know about this girl group and their recently released album.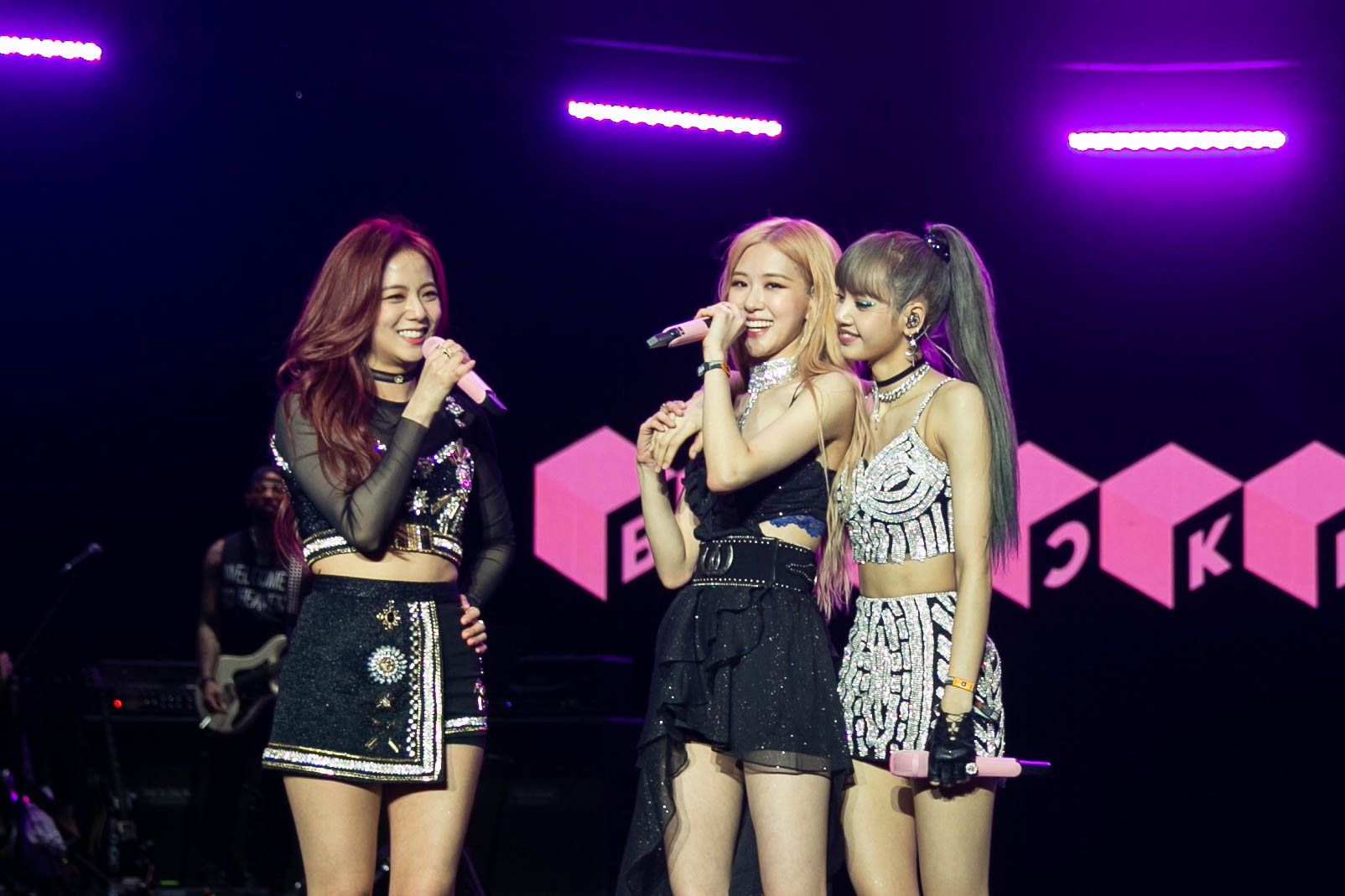 BLACKPINK collaborated with several artists for 'The Album'
This K-pop group is known for breaking records with their music. In 2020, they finally released The Album, which featured chart-topping songs like "Pretty Savage," "How You Like That," and "Lovesick Girls."
However, "Ice Cream" and "Bet You Wanna" are the only two songs from this collection feature other artists. 
Actor, singer, and philanthropist Selena Gomez appeared on the song "Ice Cream," as well as its corresponding music video. For one interview, Gomez even named herself the unofficial fifth member of BLACKPINK. "Bet You Wanna" featured the award-winning rapper Cardi B. 
Which BLACKPINK song is more popular — 'Ice Cream' or 'Bet You Wanna'
Both "Bet You Wanna" and "Ice Cream" earned praise from fans of BLACKPINK and the featured artists. When it comes to the number of streams on Spotify, "Ice Cream" takes the cake. 
This song holds over 350 million plays on the music platform, while "Bet You Wanna" has about 115 million plays. Both songs are topped by "How You Like That," which has over 500 million plays. 
One reason for the "Ice Cream" success could be its music video, released on YouTube in August 2020. Since it was released to the video platform, this clip earned over 600 million views, most of those views from fans of both artists. 
"Shooting the music video was a lot of fun," Gomez said, according to Elle. "My videos tend to be a bit moody, and they are known for their colorful and fun videos, and it was exciting for me to step into their world."
BLACKPINK worked with other artists
BLACKPINK partnered with a few other artists since they debuted. In 2018, they appeared on Dua Lipa's self-titled album for "Kiss and Make Up." 
For Lady Gaga's Chromatica, the artist was sure to include this K-pop group in her song titled "Sour Candy." BLINKs even caught a glimpse into this production with the original documentary, BLACKPINK: Light Up the Sky, released on Netflix. 
"She called us just to pour her heart out to explain the whole song for us," Rosé said of Lady Gaga during an interview with Billboard. 
"That was more than just a call. It showed her passion and kindness," Jennie added. "The fact that she wanted to sing a song with us not because we knew each other, but because she loved our music still makes me thrilled even to this moment."
Songs by BLACKPINK, including "Ice Cream" and "Bet You Wanna" are available on most major streaming platforms, including Spotify and Apple Music.