BLACKPINK Tease Their Upcoming Album With Exclusive Playlist on Spotify
On Sept. 25, BLACKPINK released a curated Spotify playlist of the songs they were listening to while making 'The Album.'
BLACKPINK will release their first Korean studio album, The Album, on Oct. 2. Leading up to the album's release, Jisoo, Jennie, Rosé, and Lisa curated a never-before-seen playlist on Spotify. The playlist was created to show the music the members of BLACKPINK were listening to while they worked on The Album.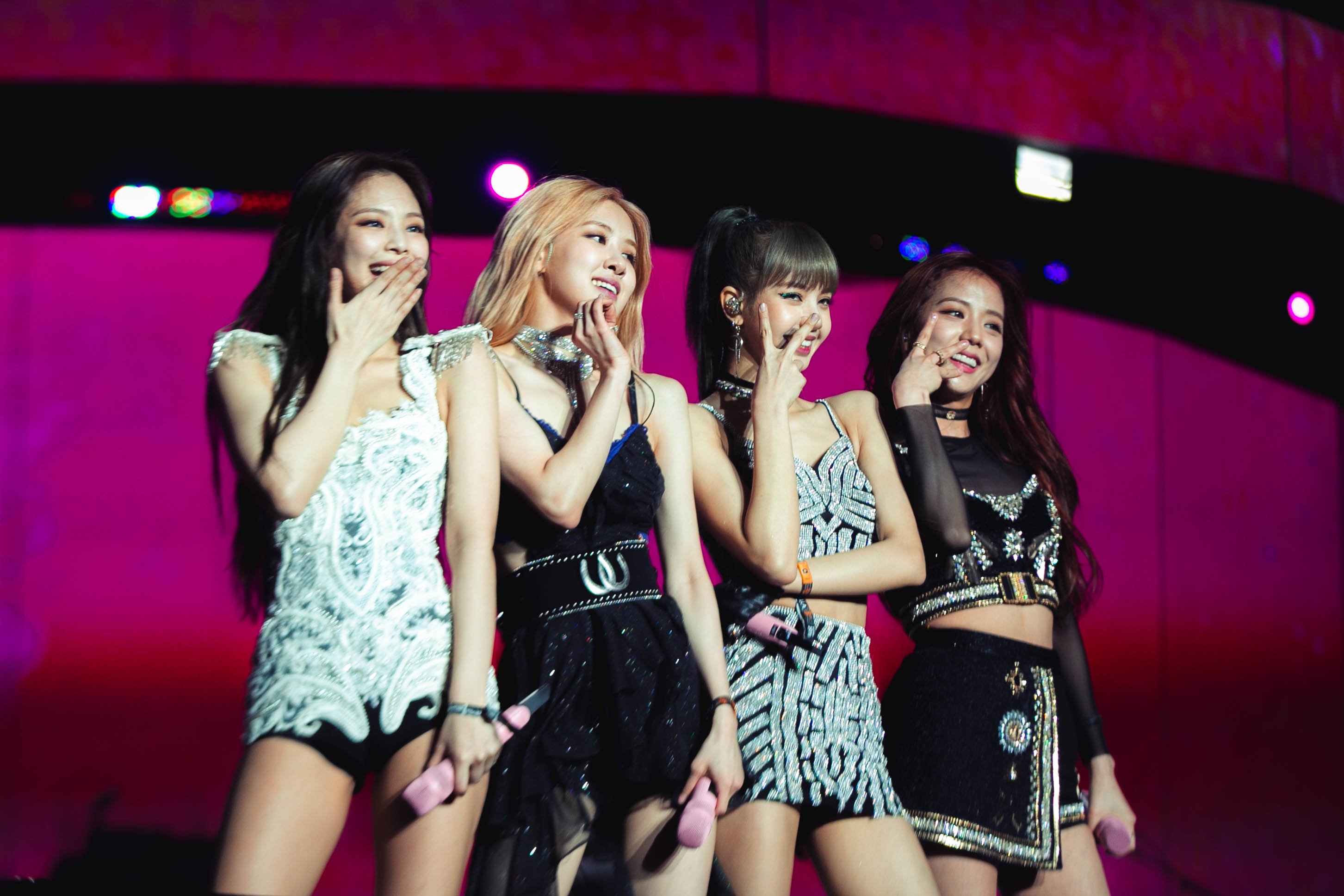 BLACKPINK already released two singles for 'The Album'
Leading up to The Album, BLACKPINK released the single "How You Like That" on June 26. The song's music video reached 86.3 million views within its first 24 hours. On Aug. 28, the K-pop group released the collaboration track "Ice Cream" with Selena Gomez.
"We've been aware of her for a very long time," Jennie said of Gomez in an interview with Apple Music. "And luckily when this song came out on song cam we had the idea to have Selena on it, because we obviously knew she would fit into it right away. And yeah, it happened very naturally."
RELATED: BLACKPINK and Selena Gomez Released Their Fun Collaboration 'Ice Cream'
The group's work on their new album
It is clear the members of BLACKPINK have been putting a lot of effort into their new album. In their recent interview with Apple Music, they said they worked incredibly hard on the album in order to bring joy to fans amid the coronavirus (COVID-19) pandemic.
"I think it's made us more focused into completing the album and making it the best thing we can give to our fans, and perfecting it and everything," Rosé said. "And so, I feel like this album could get a lot of light and energy to everybody that's you know stuck at home not knowing what to do hopefully this can cheer them up."
Rosé also took the time to explain what the band's music-making process was like for The Album during the pandemic.
"We were talking to our producer the other day, and he was like, 'We're on such a roll right now that we feel like even after, we're almost at the final stages of completing the album, and we were actually talking about how we should keep this on a roll,'" Rosé said. "Every single day, even if we have different schedules, we finish our schedule and be at the studio. And because, this doesn't happen every day, where we're literally working and producing and recording mode."
BLACKPINK created a playlist on Spotify
As a teaser for an upcoming enhanced album on Spotify, Jisoo, Jennie, Rosé, and Lisa created a Spotify playlist for fans to enjoy until their first studio album is released. The members also share special introduction messages for fans within the playlist. BLACKPINK's full Spotify playlist can be found below.
Jisoo's Picks:
Sorority Noise  "No Halo"
The Strokes – "Ode To The Mets"
Rihanna, Kanye West, Paul McCartney – "FourFiveSeconds"
Troye Sivan – "FOOLS"
Nirvana – "Dumb"
Cage The Elephant – "Cigarette Daydreams"
Cigarettes After Sex – "K."
Daft Punk – "Instant Crush (feat. Julian Casablancas)"
Rex Orange County – "Sunflower"
Catfish And The Bottlemen – "Cocoon"
Lisa's Picks:
NIKI – "Lose"
Dominic Fike – "Chicken Tenders"
88rising & NIKI – "La La Lost You (Acoustic version)"
Ariana Grande & Justin Bieber – "Stuck with U"
Jenevieve  – "Baby Powder"
Kiana Ledé – "Movin."
Jack Harlow – "WHATS POPPIN"
Post Malone – "Goodbyes (feat. Young Thug)"
Social house – "Haunt You"
6lack – "Long Nights"
Jennie's Picks:
Harry Hudson – "Yellow Lights"
Lana Del Rey – "Video Games – Remastered"
Billie Eilish – "my future"
H.E.R. – "Do To Me"
Jaden – "Photograph"
Kacey Musgraves – "Rainbow"
¿Teo? – "Hope 4"
ROSALÍA – "Dolerme"
BLACKPINK, Selena Gomez – "Ice Cream (with Selena Gomez)"
Bobby Vinton – "Please Love Me Forever"
Rosé's Picks:
Wallows – "Pleaser"
Younger Hunger – "Summer Bummer"
The 1975 – "Robbers"
Sister Nancy – "Bam bam"
Wolf Tyler – "All Tinted"
UMI – "Remember Me"
Mac Miller – "Good News"
Rowland S. Howard – "Shut Me Down"
Velvet Underground – "Sunday Morning"
Ashnikko – "Daisy"