BLACKPINK's Jisoo Has Sweet Advice About Loving Oneself
In the age of social media, young people are constantly pressured to look and act a certain way. Being one's authentic self is not always celebrated. However, BLACKPINK's Jisoo believes owning one's identity is important to living a happy life. She has some advice for fans about self-acceptance.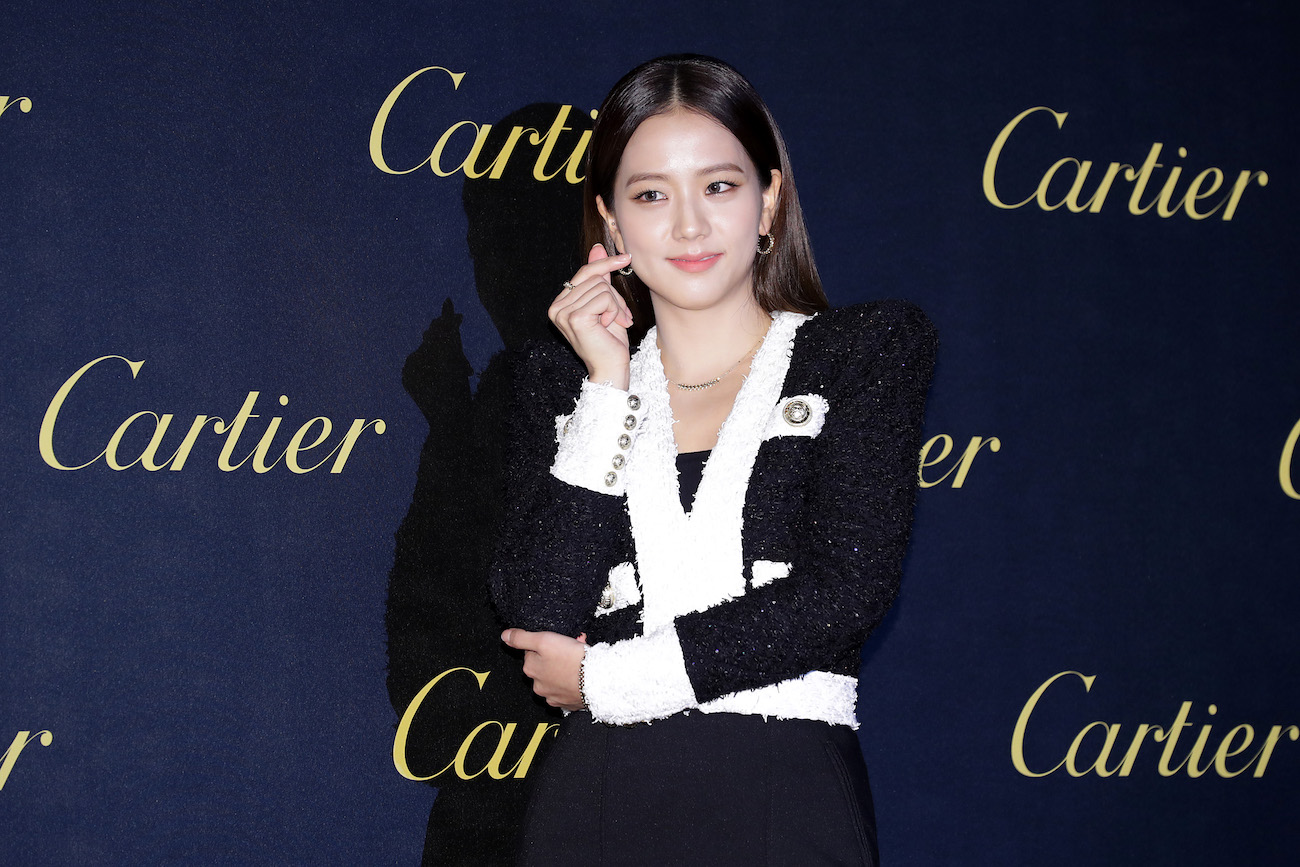 BLACKPINK's Jisoo has a unique personality
Jisoo is a vocalist in BLACKPINK. She is also the oldest member. Though the group does not have an official leader, Jisoo occasionally takes on that role.
Many fans also know Jisoo as someone with a "4-D personality," which is a phrase used in South Korea to describe someone who is quirky. She often makes goofy jokes and does unexpected things to make others laugh.
"I'm the youngest at home, so I grew up in an environment where I couldn't help but be a jokester," she told High Cut magazine in 2018, according to a fan translation. "I like watching gag programs and copying them too. I also like playing a lot of cute tricks."
Jisoo shares sweet advice about loving oneself
RELATED: BLACKPINK Members Reveal the Moment They Realized They Make a Great Team
Jisoo seems to understand the importance of being an authentic person, and she encourages other people to do the same.
"I'm always trying to live each moment with no regrets and feel happier every day," she said, according to Elle Singapore.
In addition to her personality, Jisoo has a unique style. She also encourages others to express themselves authentically through their clothes.
She explained, "Only when you truly understand yourself can you find a style that suits you. Then add your personal touches to really own the style. To be truly unique, you have to trust in yourself and yourself alone. Like me, I feel incredibly confident and brave when I wear Dior, and I hope that by sharing these experiences will help women love themselves even more."
Finally, beauty for Jisoo does not mean conforming to mold created by society.
"I believe that true beauty is a manifestation of your ability to love and care for yourself," Jisoo said. "But it's not limited to self-acceptance alone. You must be ready to accept and respect the things that set you apart from everyone else."
The BLACKPINK members embody women who have different sides to them
RELATED: BLACKPINK: Why Is the K-Pop Girl Group Becoming So Popular? Here's What Experts Have to Say
Jisoo and the other members of BLACKPINK often show fans many different sides to them, dispelling the idea that female celebrities have to showcase one-dimensional personalities.
For example, when BLACKPINK goes onstage and performs songs such as "Boombayah," "Kill This Love," and "How You Like That," their image is that of a group of tough and confident young ladies. When they are offstage, the members layer their stage personas with sweetness and humility.
BLACKPINK's fashion has different sides to it as well. Sometimes, onlookers might see the members in eye-catching clothes from high-fashion brands. Other times, the members still look chic while dressing down and wearing more simple outfits.
In any case, it seems there is a lot people can learn from BLACKPINK about embracing one's individuality.