BLACKPINK's Lisa Reveals 1 of Her Outfits Unexpectedly Got Changed During the 'Lovesick Girls' Video Shoot
BLACKPINK is a K-pop group known for their catchy music and impeccable performances. However, aside from being accomplished musicians, the four members are also popular thanks to their unique fashion styles.
Member Lisa is one person whose clothes often attract attention from onlookers. Her outfits are talked about all across BLACKPINK's fandom, though sometimes, unbeknownst to fans, they also were created in an impromptu way. One outfit in the "Lovesick Girls" music video is an example of this.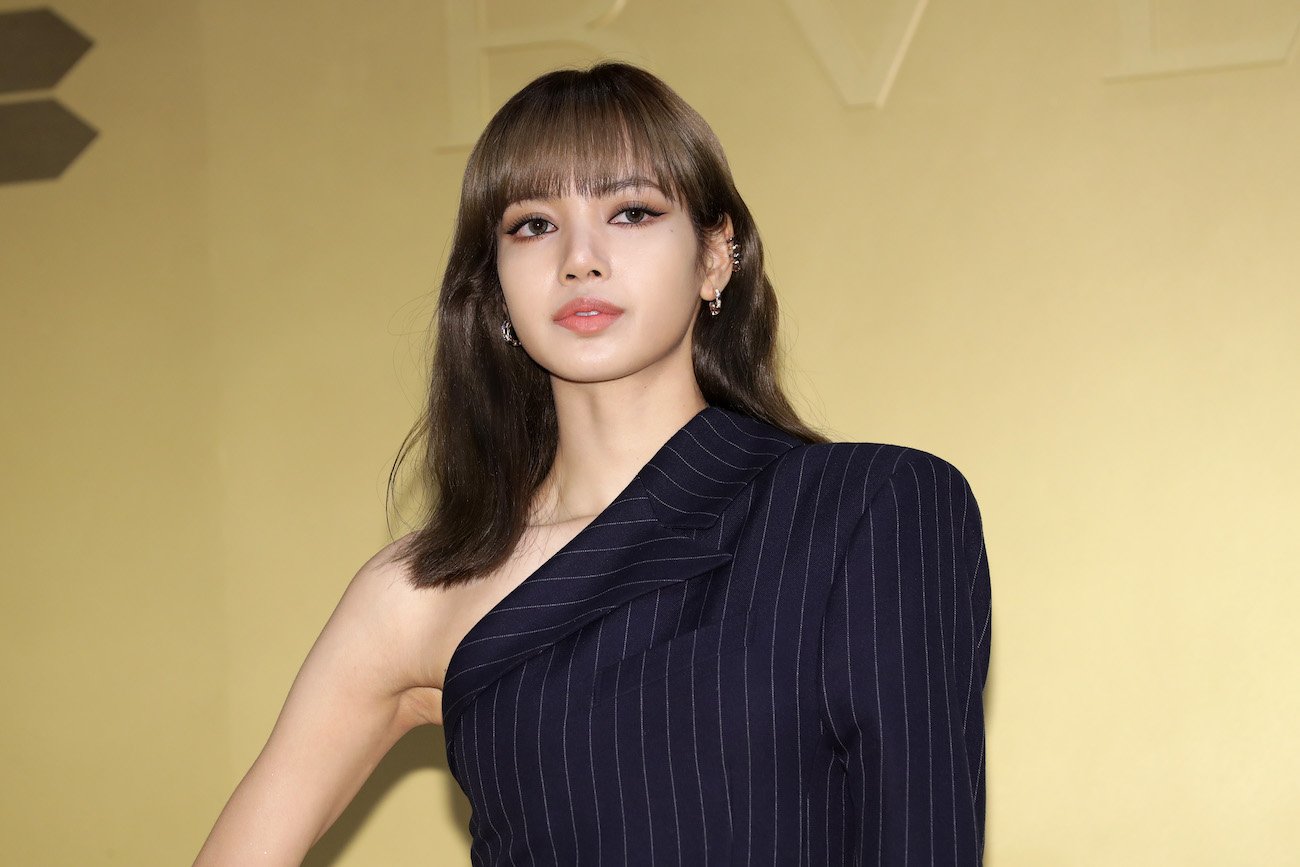 BLACKPINK's Lisa is a style icon
Lisa is BLACKPINK's youngest member and main rapper. Despite having a bit of a shy personality, she often steals the spotlight with her individual style.
For example, Lisa's hair is extremely iconic. Since the beginning of her career, Lisa has often sported bangs that elegantly frames her face. While many K-pop idols have had bangs at some point in their career, it's rare to find someone as committed to their bangs as Lisa.
Lisa's fashion is iconic as well. When performing on stage, she wears a lot of daring, bold looks. However, in her everyday life, Lisa can be seen wearing chic casual outfits with feminine touches.
Lisa's style icon status has made her sought-after ambassador for numerous brands. She has worked with companies like BVLGARI, Adidas, Penshoppe, and Celine.
Lisa reveals one of her outfits for 'Lovesick Girls' was supposed to be different
RELATED: BLACKPINK's Lisa Considered Going Back to Her Home Country When Things Got Rough
Lisa wore a variety of outfits for BLACKPINK's "Lovesick Girls" music video in 2020. Naturally, they attracted a lot of attention from fans, but one outfit in particular did not end up looking the way it was supposed to.
In a recent video on her YouTube page, Lisa goes through her new 0327 photobook. At one point, she lands on a picture from the "Lovesick Girls" music video shoot that was taken on the rooftop. Fans might be familiar with the outfit, which was a layered outfit that included a jacket. However, Lisa reveals that, originally, she was not supposed to wear the jacket at all.
"This was the only one I was supposed to wear," she says, pointing to the outfit underneath the jacket. "But it was so cold; I was wearing this jacket. The jacket is actually my own."
Lisa shares that she took the jacket off when it was time to shoot, but the director suddenly realized the outfit looked better with it on.
"The director was like, 'Huh? Why are you taking it off?'" she recalls. "I was like, 'Pardon?' He said I looked good in it, so I was able to shoot this while being warm thanks to the director."
BLACKPINK's outfits in the video cost a lot of money
RELATED: BLACKPINK Members Reveal the Moment They Realized They Make a Great Team
While some fans aspire to dress like the BLACKPINK members, their clothes are not always cheap. In fact, some pieces from the "Lovesick Girls" music videos are quite expensive.
According to Koreaboo, Lisa's jacket was from Alexander Wang, and it cost $650. The sequined top she was wearing would also set a person back $1,150.
Similarly, the other members wore shirts that cost hundreds of dollars each.