Blake Griffin's Cameo on 'Broad City' Proves He Could Have a Future in Acting
There's no doubting Blake Griffin's star power on the basketball court. He's been one of the best power forwards in the NBA since entering the league. But did you know Griffin's also a star off the court as well? He's shown plenty of interest in comedy and acting, and he's been quite good in just about anything he's done.
One piece of evidence that shows Griffin may be a major player in show business was his cameo on Broad City. Here's why his role there shows he could have a future in acting.
Blake Griffin's show business career
Griffin began his NBA career in 2010 with the Los Angeles Clippers (the team has since traded him to the Detroit Pistons). His proximity to Hollywood made a transition to show business quite easy. It all started with an internship at Funny Or Die. Griffin was sitting at home during the 2011 NBA lockout when Funny Or Die offered him the opportunity to learn a bit about the entertainment industry.
From there, Griffin began performing stand up comedy. For Griffin, it's a goal of his to pursue comedy full time once he retires from basketball. He's already quite accomplished — he participated in Comedy Central's Roast Battle against the greatest roast comedian of all time, Jeff Ross. Griffin has several film and TV projects currently in the works and has made cameo appearances on several shows such as 90210, Greek, and The Fifth Quarter. He's appeared in multiple commercials as well, starring in hilarious ads for GameFly. He also starred in a cleverly placed ad for KIA Motors when he dunked over a KIA to win the 2011 NBA Slam Dunk Contest. 
The biggest cameo of Blake Griffin's entertainment career (so far)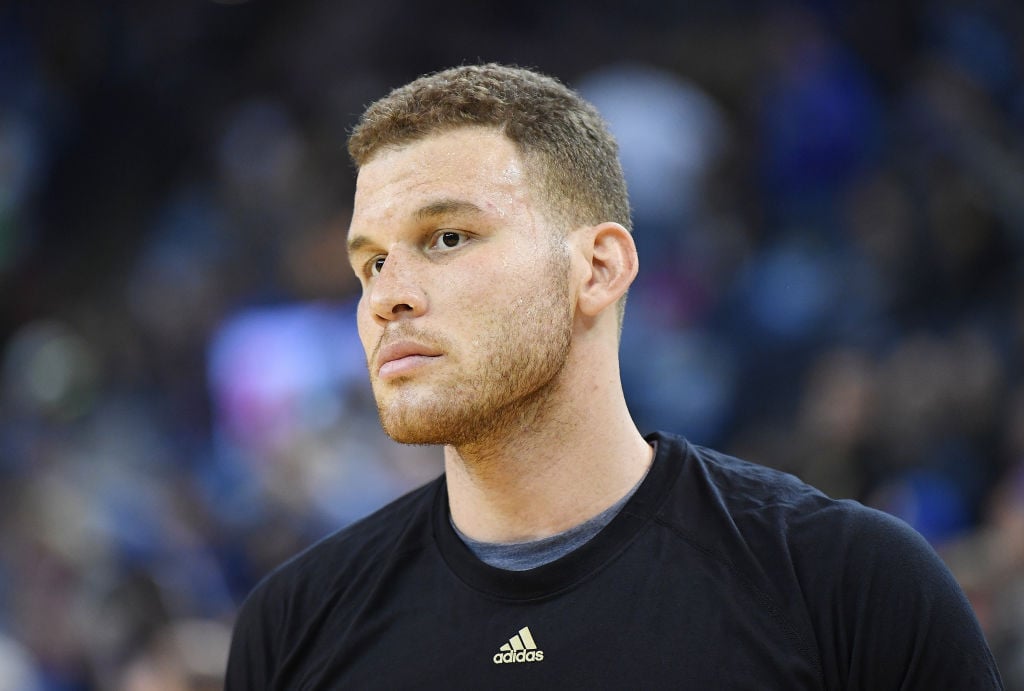 One of the biggest cameos of Griffin's career came when he guest-starred on the hit Comedy Central show Broad City alongside stars Ilana Glazer and Abbi Jacobson. Broad City was a hit comedy that aired from 2014-2019 after debuting as a UCB web series from 2009-2011. The show had many cameos throughout its run from big names such as Hillary Clinton and Kelly Ripa. Griffin was just the latest in a long line of stars, but his cameo may have been the most memorable.
In the episode, titled "B&B-NYC," Glazer and Griffin meet at a nightclub. It's Glazer's goal to bed the NBA All-Star to add a new sexual conquest to her resume — hooking up with someone taller than 6'5″ and she accomplishes her goal, with hilarious results.  
The one part of Blake Griffin's Broad City cameo that proved his commitment
Griffin showed his commitment to his craft by being nude during his Broad City cameo. According to Glazer, Griffin was a willing contributor who fit nicely with their team putting the show together. That made it easier when they had to ask him to strip for his scenes: "He's really funny, just happens to be a 6'10' great, amazing basketball player. He's also really funny. He was smart and like…'in it.'" 
Glazer and Griffin posed in a number of crazy ways during their "hook up" on the show, though both parties' sensitive areas were blurred out. Glazer said that she figured Griffin's participation in the nude scene made sense for him based on the quality of his physique.
Griffin clearly understood that to make comedy work, one must go outside their comfort zone. He was able to do that in a way that made his cameo extra hilarious and proves he may have the chops for a long term career as a funnyman. Actors need to push themselves, and Griffin was able to do that by stripping down on camera.