Why Blake Horstmann May Not Return to 'The Bachelor' Franchise
Love is fickle when it comes to the Bachelor Nation fandom. Recently, viewers turned on Peter Weber even after his glowing edit on The Bachelorette. But before there was Pilot Pete, The Bachelor franchise had Blake Horstmann.
During Becca Kufrin's season of The Bachelorette, fans fell in love with Horstmann. Many viewers wanted the 31-year-old to become the next bachelor. However, Horstman quickly became the villain of Bachelor in Paradise Season 6 after pursuing both Kristina Schulman and Caelynn Miller-Keyes at Stagecoach before the show starting filming.
Ultimately, Horstmann was called out for his actions. Then when he left the beaches of Mexico single, the reality star never returned to his fan-favorite status. Now viewers are wondering whether Horstmann would ever come back to The Bachelor franchise. In an Instagram Q&A, Horstmann shared his uncertainty.
Blake Horstmann isn't sure whether he would return to 'The Bachelor' franchise
On April 29, Horstmann answered fan questions about his Bachelor experience on his Instagram Stories. Then when a viewer asked whether he would ever return to the franchise, Horstmann admitted he wasn't sure. But he would be open to the idea under one condition.
"Honestly I don't know," he wrote. "If I could be myself and open up again in that environment I would. But IDK if I ever could again…"
The fan also asked Horstmann which members of Bachelor Nation he wants to meet. And it seems he would rather interact with individuals in a real-life setting. "I wanna meet everyone. I love getting to know people outside of an edited TV show," Horstmann said. "I love being surprised by the real person."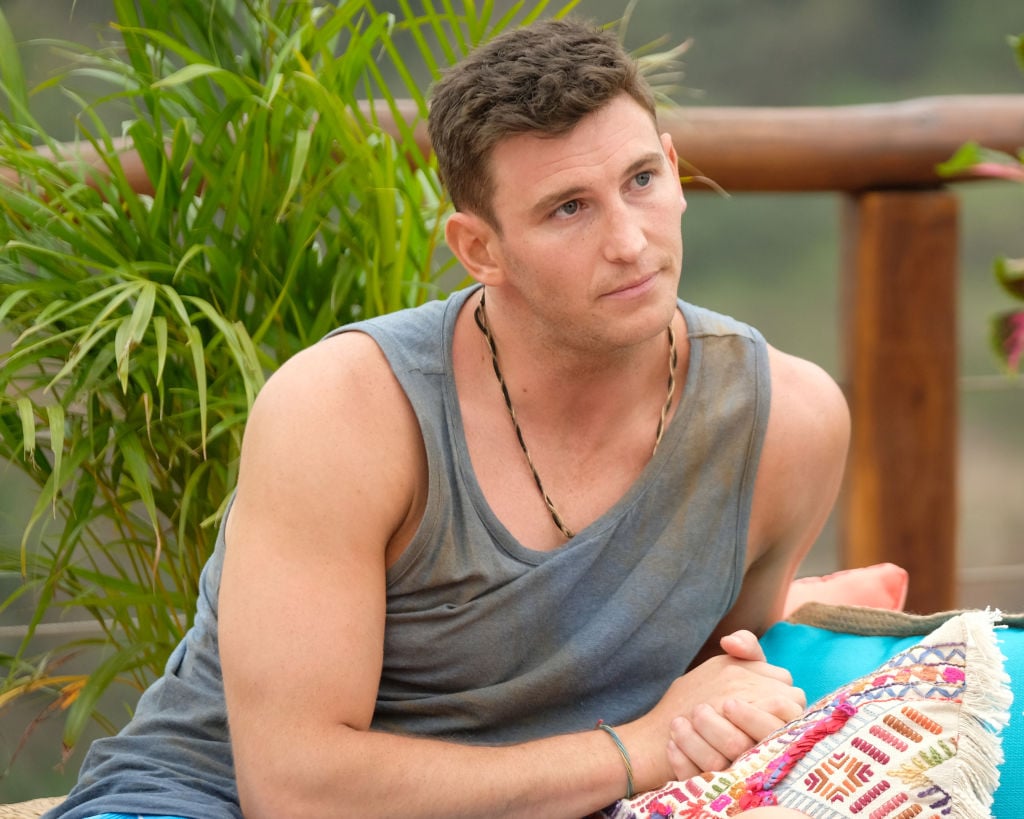 But even so, Horstmann confirmed he doesn't regret joining The Bachelor franchise. During the Instagram Q&A, a fan asked, "Is going on the bachelor worth it?" And Horstmann said yes.
"Even the highs and lows I have been through on the show I still really do believe you can find someone," he said. "As cheesy as this show can be and as edited as it can be there is something special about the relationships (whether it be friendly or romantic) that come out of it. There are some cons but definitely more pros. I would do it all again."
Blake Horstmann previously called out 'The Bachelor' producers
Now Horstmann's remarks about his return to The Bachelor franchise may not come as much of a surprise. During a separate Instagram Q&A in March 2020, Horstmann said he didn't want to be on the next season of Bachelor in Paradise.
"I def wouldn't do it this year (still have pretty bad PTSD)," Horstmann wrote at the time. "I don't even know if I would do it in the future either because I don't know if I could be myself. It's hard for me to trust anybody now let alone producers and anyone in front of cameras…"
Then in smaller text, he added: "People change dramatically in front of the cameras."
Meanwhile, Horstmann has recently called out the show's producers for doing everything in their power to encourage drama.
"The producers are evil, but they're very good at their jobs," Horstmann told the Indiana Daily Student in February 2020.
Then when Rachel Lindsay discussed bullying on Weber's Women Tell All special in March 2020, Horstmann spoke out against the Bachelor in Paradise cast and producers. On Twitter, he wrote:
Loved the message from Rachel last night! Unfortunately messages like that are too common. Frustrating seeing people from BIP and producers act like they didn't bully me for an entire season. Told things like I was a "terd that won't flush", "ugly" etc.
Clearly, Horstmann has a complicated relationship with The Bachelor franchise. But for now, it seems he's going to steer clear of the drama continue living his life without the cameras.
Read more: Blake Horstmann Said He Thought He'd Marry the Girlfriend He Had Before Competing on 'The Bachelorette'