Blake Horstmann Finally Explains Why He Asked Tayshia Adams out Before Hannah Godwin on 'BIP'–'F*ck It I'm off Contract'
Blake Horstmann was a controversial contestant on the most recent season of Bachelor in Paradise. It all started when he asked Tayshia Adams out instead of Hannah Godwin after receiving the first date card.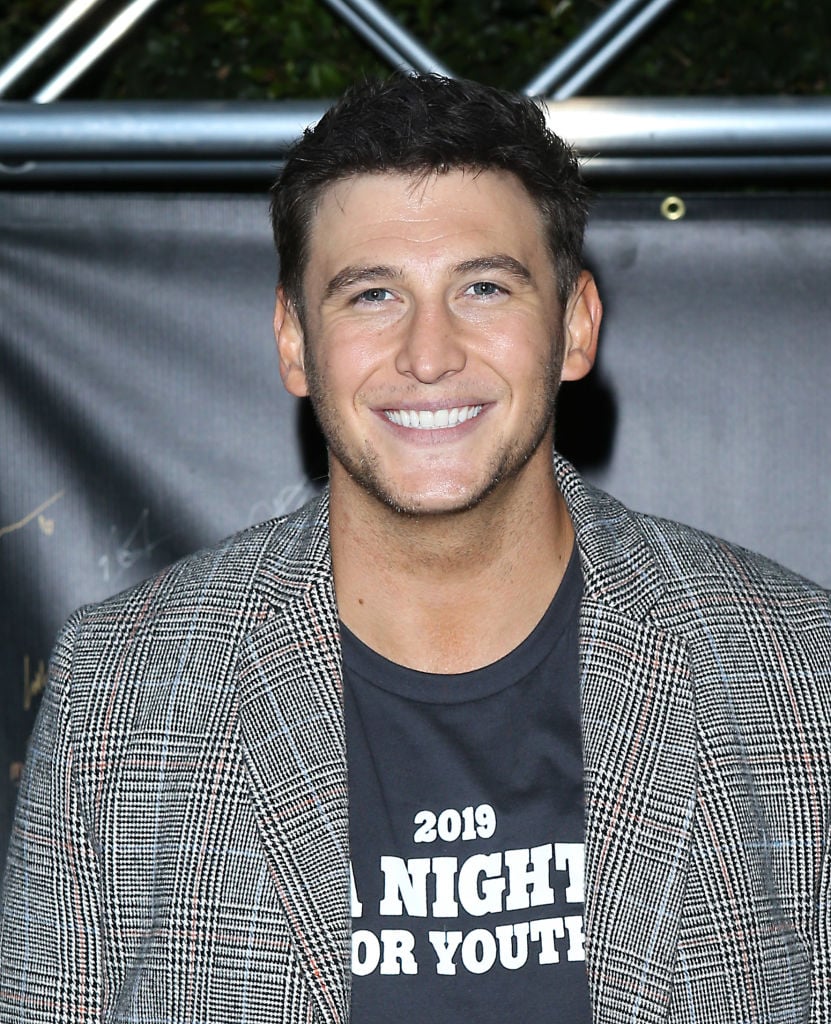 It's no secret that Horstmann and Godwin had been doing a little flirting prior to meeting up in Mexico for Paradise, so when the Bachelorette alum asked Adams instead of Godwin, everyone was shook.
Well, a few days ago, Horstmann finally explained his actions in an Instagram Q&A.
Why Blake Horstmann took Tayshia Adams and not Hannah Godwin on his first 'Bachelor in Paradise' date
"Why did you take Tayshia on your first one-on-one date instead of Hannah G?" asked one fan.
"OK so this is gonna be a long one…But f*ck it I'm off contract…" he began.
"This is a funny question bc Tayshia is amazing and anybody would be lucky to have a date with her, but I understand given the circumstances lol," he wrote.
Then, Horstmann got into it.
"When I received the date card I 100% planned to take Hannah. I even left my interview saying I was gonna take Hannah. When I walked out of the interview 3 producers sat me down for close to an hr and convinced me to take Tayshia. It was 100% my decision they didn't force me or anything, but at that point I really truly did trust the producers and that they had my best interest," he wrote.
Today, however, Horstmann feels Bachelor producers did not and do not care about him.
"Obviously I was very wrong and they didn't want me to be happy with Hannah bc that would have very much ruined there plans for the season…" he wrote.
Horstmann continued: "Biggest thing they told me that convinced me… I had the first date card and that brings a lot of responsibility and if I chose the person everyone thinks I should nobody will take the risks and I would possibly ruin the experience for other people bc they wouldn't break out and see a possible interest in a person and that will ruin love stories."
But all's well that ends well because Godwin ended up with Dylan Barbour (they're still happily engaged), and Horstmann feels they're a perfect pair.
"Everything worked out tho bc Hannah and Dylan are perfect for each other and will live happily ever after," he wrote.
'The Bachelor' and 'Bachelor in Paradise' aren't scripted, according to Blake Horstmann
Another fan asked Horstmann: "Is the bachelor/BIP scripted in anyway? Or they just sway your choices to make drama."
"I get asked this a lot…" the reality star responded.
"It is in no way scripted! They will put you in situations to see how you react and they will ask questions to steer the conversation, but they never tell you what to say, how to say, or when to say…" he said.
Read more: Carlton Morton Wants a 'Love Is Blind' 'Where Both Genders Get to Date [Him]'