Blake Horstmann Says His Mental Health Was in a 'Reallyyyy Bad Place' After 'Bachelor in Paradise'
Blake Horstmann says, if he could go back, he never would have gone on Bachelor in Paradise. After everything that took place, it's easy to understand why. He was definitely pegged as last season's villain, finding himself at the center of almost every dramatic situation.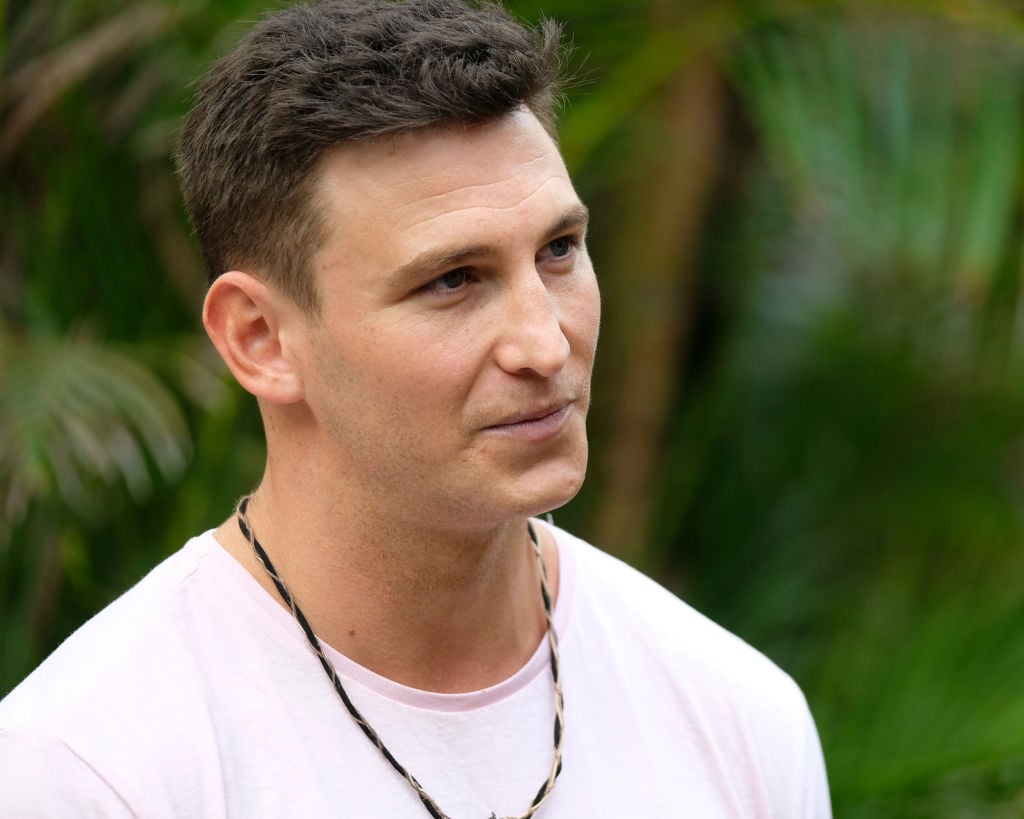 Recently, the controversial contestant took to Instagram to do a Q&A with fans. He spoke largely about his time on Bachelor in Paradise and how it affected his mental health.
The effect 'Bachelor in Paradise' had on Blake Horstmann's mental health
"How long did it take you to come back from the experience on BIP emotionally?" asked one fan.
"Honestly I'll never be the same. None of us are after an experience like the show. So I'll never be 'back,' but that's not necessarily a bad thing. You live and you learn," he responded.
"How did you recover your mental health after BIP?" asked another Instagram user. Horstmann says his time on BIP inspired him to "become very passionate about mental health especially in the youth."
"I can't imagine being young and having to deal with social media," he wrote.
To get through his low spot after BIP, Horstmann says he relied on family and friends.
"People like @lorikpublicrelatons, @danij002 and of course my mom @baileyhors and sister @tthorstmann and others would talk for hrs with me on FaceTime while I laid in bed. I felt incredibly alone bc everyone was taking my side privately, but no one was publicly. Those people helped me not feel as alone," he wrote.
"I was in a REALLYYYY bad place and luckily i have an amazing family and a lot of close friends," Horstmann continued. "I also went to therapy! Don't be afraid of that!"
"I am still working on it. I am still going to therapy and have made huge strides," he added.
Another fan asked the reality star if he'd ever go on BIP again.
"I def wouldn't do it this year (still have pretty bad PTSD)," he wrote. "I don't even know if I would do it in the future either because I don't know if I could be myself. It's hard for me to trust anybody now let alone producers and anyone in front of cameras…. People change dramatically in front of cameras…"
So, the odds aren't looking good.
How Blake Horstmann is doing self-isolating
Another fan asked how Horstmann has been doing self-isolating in the midst of the coronavirus pandemic.
"Honestly I am a bit of an introvert (I get my energy from being alone rather than around people)," he wrote. "So it's been hard of course, but I definitely think it's easier for me than most people to be quarantined."
Plus, he says he practically self-isolated after his season of BIP aired. So he's used to not leaving his home for long periods of time.
"Also when Paradise was airing I didn't leave my bed, let alone my apartment for close to 3 months so this ain't my first rodeo lol," he wrote.
Read more: Why Colton Underwood Is Ready to Put 'The Bachelor' Behind Him