'The Bachelorette': Blake Horstmann Reveals Favorite Off-Camera Moment from Becca Kufrin Season
While The Bachelorette certainly provides entertainment for viewers to consume on-camera, fans understand that there is a lot that the audience doesn't see on the show. Two-hour episodes cover a whole week of time. A lot simply doesn't make it on TV screens. Former lead Becca Kufrin recently went on her runner-up Blake Horstmann's podcast, Behind the Rose. While on the podcast, they both discussed their favorite off-camera moment together. Read on to find out what each of theirs was.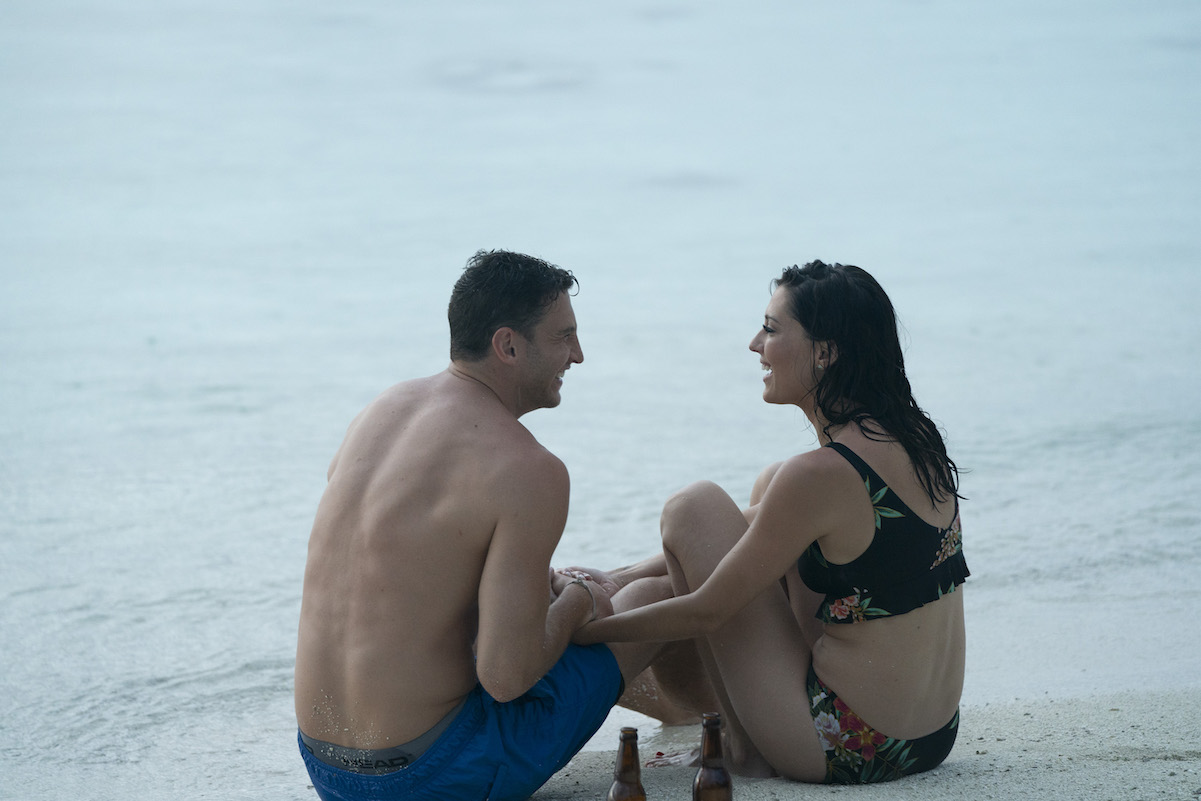 They had an early connection from the start
Kufrin selected Horstmann for the first one-on-one date of her season of The Bachelorette, which involved them smashing items to release anger and start fresh, together.
He continued to be a frontrunner on her show up until the devastating breakup in the last episode. Kufrin and Horstmann are both now single, and they struck up a friendship in the last year, while Kufrin was hosting The Bachelor — Live on Stage.
They walked down memory lane together while on Horstmann's podcast and shared fun moments that viewers never got to see.
Becca Kufrin described her favorite off-camera memory with him
Horstmann asked Kufrin to share her favorite off-camera memory with him on The Bachelorette while she was a guest on his Jan. 26 podcast episode.
"When we were in Denver for your hometown [date], it was your birthday and I had you come to my hotel room," Kufrin described. "We had probably only 20 [or] 30 minutes together, and we had a birthday cake and we just had time with us."
She continued: "They let us go in the bedroom, we could lay in the bed, and be like, 'Oh this is what normal life could be like. This is my blankie sitting right next to your face. Welcome to my life.' That was one of my favorite moments."
Kufrin then revealed that she asked for that special additional time with Horstmann — to spend time with him on his birthday.
Horstmann recalled that memory as well.
"That was after driving for an hour in a blizzard down from my house," he added. "It was like, 3 in the morning."
What Blake Horstmann's favorite moment off-camera was
Then Horstmann shared what his favorite off-camera moment with Kufrin was from her season. It happened at night following the second rose ceremony.
"I am in bed," he started the story. "I am already almost asleep — everybody in my room is asleep and I get a tap on my shoulder — it's a producer."
Horstmann wondered if the show was about to ask him to leave.
"All of a sudden I see you, full sprint, still in the gown and all, and you jumped into my arms, then [we] kissed, then [you] ran away," Horstmann described. "There were literally producers chasing after you."
Kufrin added her perspective from that night as well. She said people yelled at her for the incident.
"I was freezing cold in my gown doing B-roll walking through the courtyard," Kufrin said. "One of the producers was drunk, and was like, 'Hey, who should I go get?'"
She recalled: "I got so in trouble, they were like, 'You shouldn't have done that! What if any of the other guys saw that?' And I'm like, 'I don't care, I'm happy, it's fine!'"
Following their special moment together, Horstmann remembered he was quickly developing feelings for the lead.
"I remember going back to my bed and being like, 'Oh f*ck, this is gonna be hard.'"