Blake Horstmann Says 'Bachelor' Producers 'Are Evil'
Bachelor In Paradise alum Blake Horstmann visited Indiana University recently where he spilled some Bachelor secrets.
He spoke about what it's like attempting to find love on a reality TV show.
"It's so weird, making out in front of so many people," he told the 120 in attendance, as reported by the Indiana Daily Student. "But you kinda get used to it."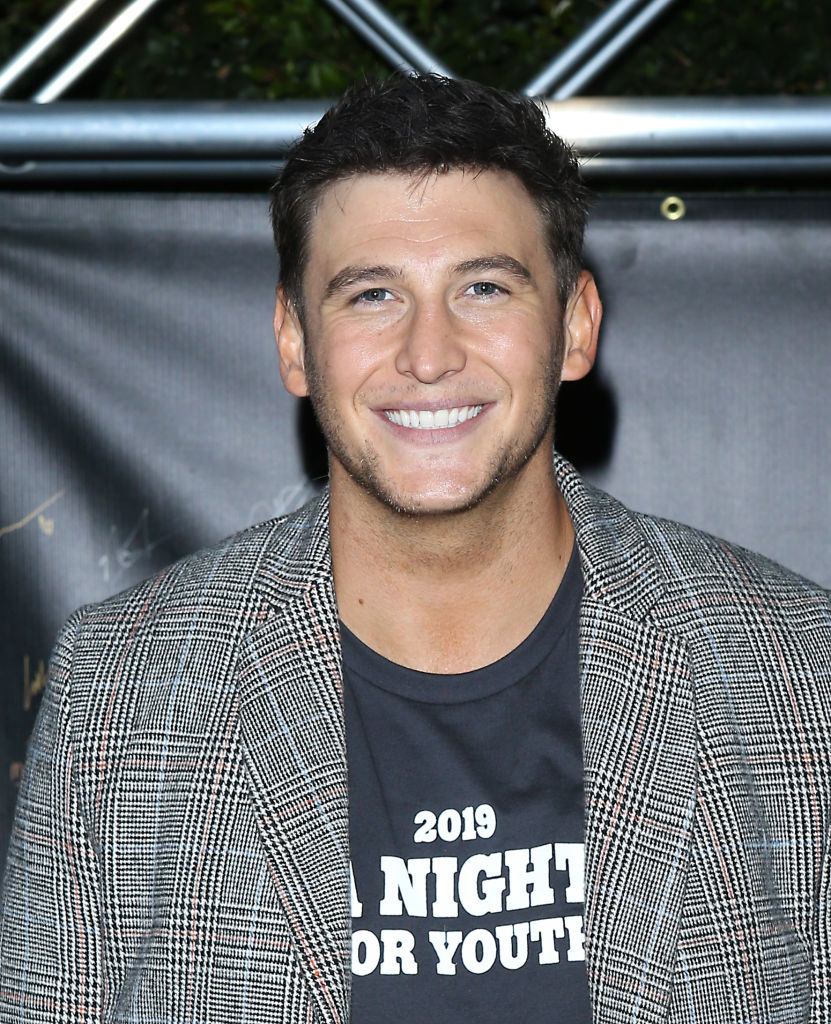 He reflected on his time on The Bachelorette, where he was the runner-up on Becca Kufrin's season. He told the students he knew he was going to fall in love with Kufrin quickly into filming. But, watching the season back, he understands why she chose Garrett Yrigoyen.
Blake Horstmann says 'Bachelor in Paradise' was miserable and the producers 'are evil'
He also dished on his dramatic season of Bachelor in Paradise, which he said was miserable to film. Apparently, "It was constantly hot, the days felt repetitive and spiders and monkeys often scurried through their rooms, which were open-air. In the first week he slept a total of 12 hours," according to the student paper.
"Paradise is another level of torture," Horstmann said. "I literally wanted to walk into the ocean and keep walking."
Horstmann also spoke about his feelings towards the show's producers. He says they put contestants in situations that encourage confrontation.
"The producers are evil, but they're very good at their jobs," he said.
'Bachelor' producers are getting a bad rap during Peter Weber's season
Horstmann's not the first person to say Bachelor producers are "evil." During Peter Weber's season, the show's fans have been commenting on the producers' heavy involvement. During the fourth episode of the season, contestant Victoria Fuller was serenaded (along with Weber) by country singer Chase Rice, who she says she previously dated.
"That was dirty of the producers," wrote one fan on YouTube.
"For a second I had hope that Victoria would have a better week… the producers are so messed up for this," wrote one Victoria F. fan.
"Producers are evil…." commented another fan.
"I know that producers live for the drama but do they seriously have no shame," wrote another.
Bachelor and Bachelorette alums (at least the leads) typically end their seasons by thanking the producers. But it's not uncommon for contestants to feel manipulated.
It seems Horstmann feels he could have been treated better by the show's producers, both on The Bachelorette and on Bachelor in Paradise.
Read more: 'Bachelor in Paradise': These Are Dylan Barbour's Favorite Mean Tweets About Himself (Some of Them Are Pretty Brutal)