Blake Hortsmann Thinks 'The Bachelor' Changed Fantasy Suites to 'Break' Madison
Fans and former reality stars aren't holding back when sharing their thoughts about The Bachelor. Blake Horstmann, who was on Bachelor in Paradise, shared his reactions to "Week 8."
He wasn't happy to find out Victoria Fuller, Madison Prewett, and Hannah Ann Sluss will be living together during Fantasy Suites. Find out what he had to say about the change and more.
Fantasy Suites on 'The Bachelor' are usually stretched over two weeks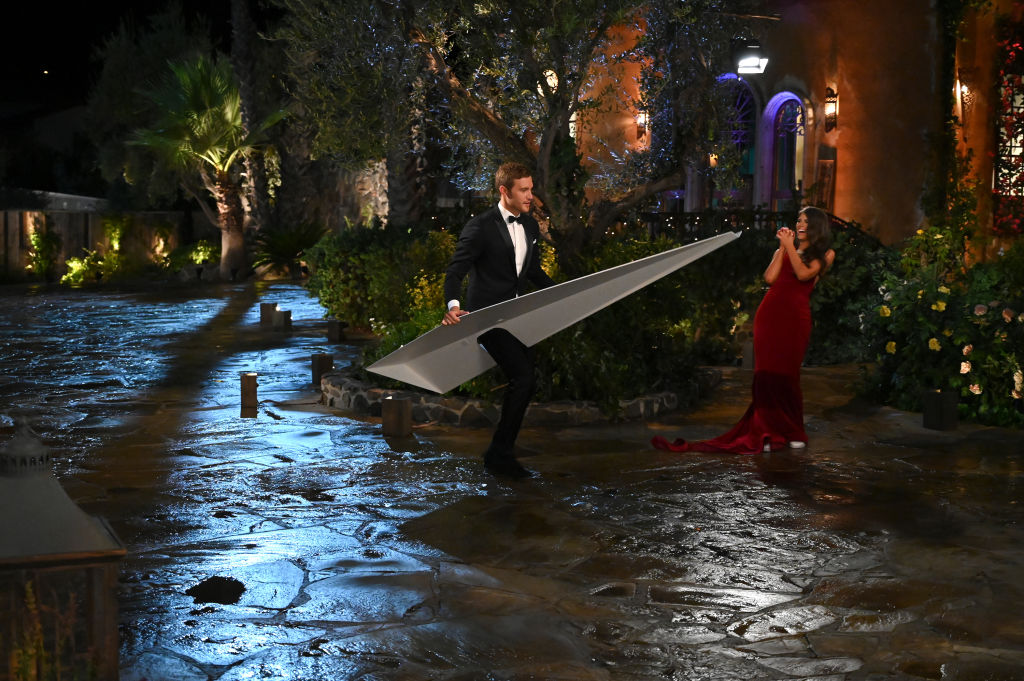 Fantasy Suites are the first time the reality star can spend time alone with contestants. The contestants are usually kept separate from each other and there is time between the dates.
"What people likely don't realize is that the fantasy suites are stretched out over a two-week timespan," Andi Dorfman, star of season 10 of The Bachelorette, told The Hollywood Reporter. "It does come in one quick episode, but this isn't back-to-back like viewers see."
That's a lot of time given the whole show usually takes about eight weeks to film. This season is different given the ladies will be staying together.
Madison will give Peter Weber an ultimatum
Next week will be the hardest for Madison. That's because she's a virgin waiting for marriage to have sex. It will also be Fantasy Suites where Weber can spend the night with the last three women.
"If he sleeps with anybody else, it's going to be hard for me to continue to move forward," she said in the teaser for next week. We know he does get intimate with someone because a previous teaser showed the reality star telling someone, "I don't want this just to feel like it's all about sex, but six days prior, I was intimate with someone else."
Victoria F. isn't happy about what Madison tells the pilot. "She gave him an ultimatum and I'm sorry but that's disgusting," she said. "Putting him in that position is so unfair. Are you kidding me?"
It's obvious the situation will get to Madison. Hannah Ann even says in promo, "I haven't seen Madison like this before." Victoria F. then says, "She's unwinding." Hortsmann has a theory about why the ladies won't be separated like they were in previous seasons.
Blake Hortsmann has a theory around the change for Fantasy Suites
The former contestant gave his reaction to the latest episode in his Instagram Story. He wasn't happy about the preview for next week.
"This show has done some evil things to contestants. But for them to all be living together during Fantasy Suites is so messed up," he said. He also wrote "So messed up for the show to put them together for fantasy suite! I'm actually angry about that."
He continued to talk about how "messed up" and "mean" this was in the story. Horstmann wrote "The only reason they are staying together…is bc [sic] Madi is a virgin and they want to break her."
He gave another theory about them living together. "They want her to find out that he had slept with–probably sleeps with other girls," he explained.
It's certainly a possible theory. Producers tend to want to get drama and this season has been criticized for possibly having a lot of interference from them.