Blake Lively and Ryan Reynolds Net Worths Are Drastically Different: Here's How They Spend Their Money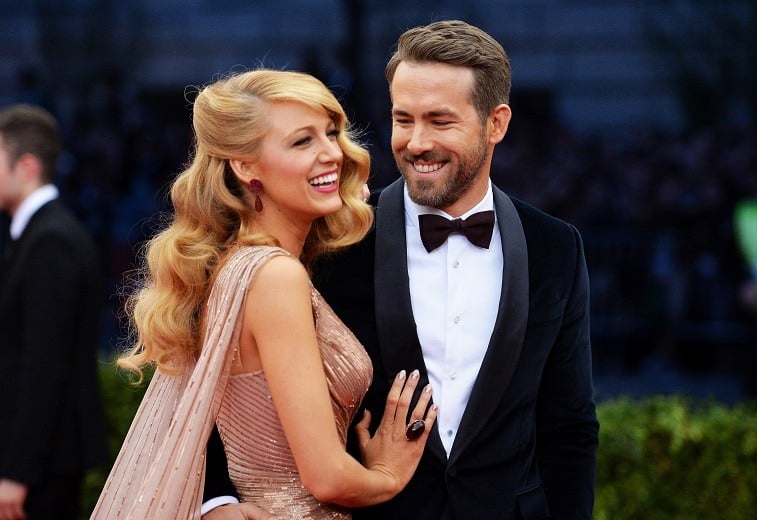 Everyone's favorite power couple is well-known, talented, and wealthy — and that's just the start of it. Blake Lively and Ryan Reynolds are a force to be reckoned with, a fact their bank accounts support. The A Simple Favor and Deadpool 2 stars have both done well for themselves and their family — but where net worth is concerned, they aren't equal.
Blake Lively has a net worth of $16 million
The actress rose to fame as Serena van der Woodsen on the CW's wildly popular TV show Gossip Girl — but that was just the beginning of her financial success. While the star initially wanted to attend Stanford University, her brother sent encouraged her to go on a few auditions with his talent agent when she was 17. She landed the role of Bridget in the movie adaption of Sisterhood of the Traveling Pants which she filmed between her junior and senior years.
Since her initial roles, Lively has starred in Green Lantern (where she met Reynolds), The Shallows, Age of Adeline, and the new 2018 femme fatale thriller, A Simple Favor.
While Ryan Reynolds' net worth is $75 million
Reynolds had a head start on his career — both in age and time. The now 41-year-old actor got his start at age 15 on the Canadian teen soap drama Hillside and rose to prominence starring the National Lampoon's Van Wilder.
While Reynolds was regarded as a comedic actor, he proved his superhero chops were real alongside Lively in 2010's Green Lantern and later as both a hero and a funny guy in Deadpool and Deadpool 2.
Reynolds makes money off more than his acting, however, and recently acquired a stake in Aviation American Gin. He plans to oversee the products creative direction, and his wife is clearly there to support — just look for the Aviation bottle in the first 30 minutes of A Simple Favor and Lively's Instagram support.
The two spent their money on a garden estate in New York
Real estate is always a sound investment, and if your combined net worth nears $100 million, you can make your purchases big — which is exactly what the couple did. Reynolds and Lively recently bought a $2.35 million, 4,753-square-foot estate in Pound Ridge, New York, which has 1.8 acres of land, including gardens and a brick wall to evade the paparazzi.
The house may seem like a country estate but it has plenty of luxury details to complement its charm, including french doors that lead to a covered porch, a customized stone terrace, and two private dressing rooms off the master bedroom.
They clearly appreciate a good shopping trip
Lively is unlike her former character Serena van der Woodsen in many ways — but a love of designer clothing and jewelry isn't one of them. The movie star is a fan of the finer things in life, among them designer suits, custom jewelry, and her signature fishtail braid ponytail every once in a while.
https://www.instagram.com/p/BnSTTqZjpkW/?taken-by=blakelively
While she may spend money on the clothing itself, Lively doesn't have to shell out for a stylist — she styles herself. While she joked that she probably chooses to dress herself because of her "control issues and a big ego," the real answer is much more simple: she loves fashion.
"I love design and I love fashion, and it's a way to be creative," she said. "In my job I get to be creative, but it's over a period of time and so many other people are involved, whereas this is a beginning, middle, and end, and I get to be creative and there's an end date in the near future.
Reynolds is no stranger to style, either. One of the "most requested style icons" for the modern man is a fan of the classic button up, jacket, and pleated pant combo — but he works it every time.
Check out The Cheat Sheet on Facebook!