Blake Lively Credits 1 of Her Siblings for Her Acting Career
Though Blake Lively is certainly a celebrity in her own right, she actually comes from a family of entertainers. Her late dad, Ernie Lively, was an actor and all four of her siblings are actors well. It seemed almost predestined that the Gossip Girl alum would somehow find her way into the entertainment industry. However, growing up, Blake had absolutely no interest in acting. In fact, it was one of her siblings that finally convinced her to get into her current profession.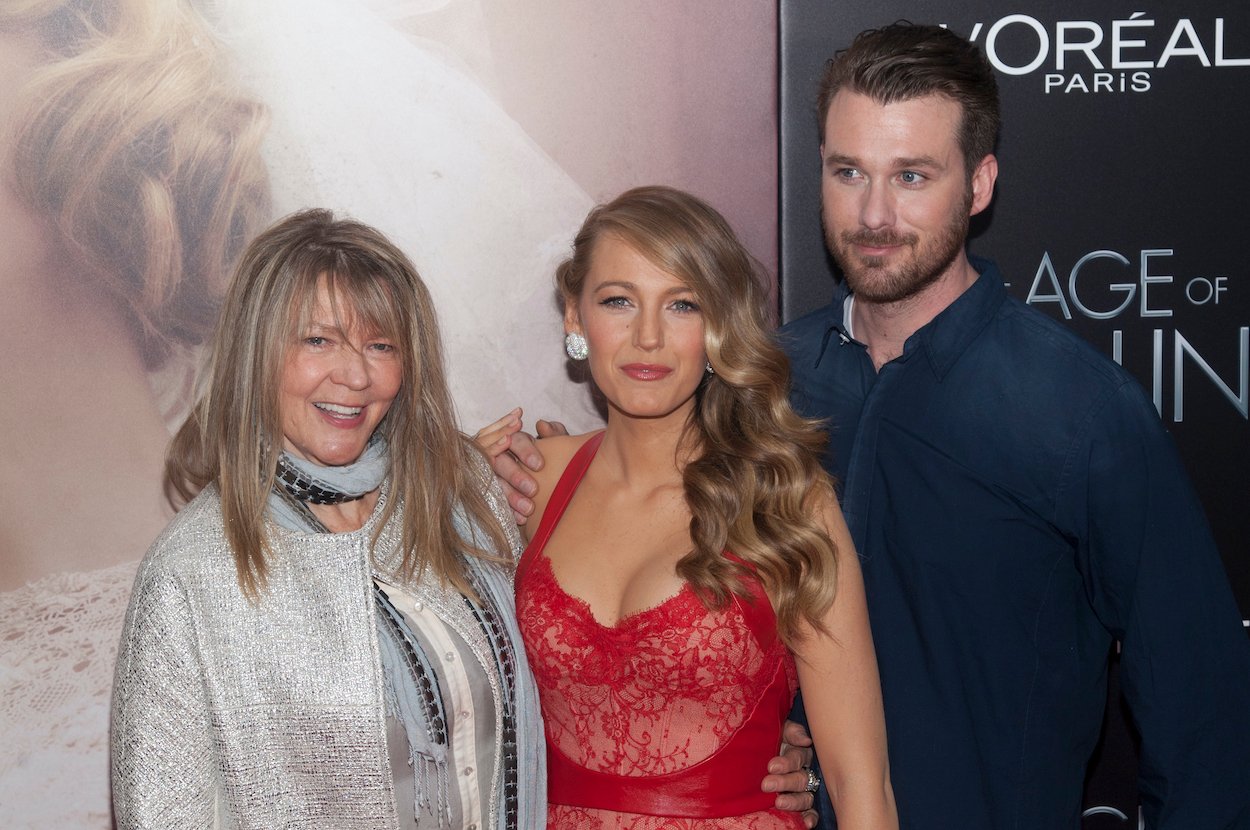 Blake actually has a pretty large family. She has three half-siblings, Lori Lively, Robyn Lively, and Jason Lively, courtesy of her mom, and one full sibling, Eric Lively, with whom she shares both parents. However, it is Eric who Blake credits for getting her into acting. When the A Simple Favor star was only 15, Eric convinced their parents to let Blake ditch school for a few weeks in favor of a trip to Paris, France. According to Blake, her brother wanted her to experience more culture and decided that a trip to a different continent would do just that.
Blake Lively reveals her brother pushed her to become an actor
But Blake's trip to Paris wasn't all fun and games. Eric was constantly questioning her about potential career paths and the future she saw for herself. Being six years older than Blake, Eric was keen on making sure his younger sibling was getting serious about what she wanted from her life. "When we were in Paris, every time we would stop to eat…This is a bold sentence for me, but I would dread eating, because every time we sat down for a meal he would start questioning me, saying, 'What are you going to do for a living? What do you think you want to do?'" Blake confessed in a conversation with Interview Magazine. "He was just being a good big brother. Because of my interests, he decided that I should be a film producer."
Blake was willing to consider being a film producer, but she had absolutely no interest in acting. According to the Accepted star, she didn't want to do the same thing as the rest of her siblings. However, fate seemed to have other plans for the actor. Only a year later, Eric convinced his little sister to go to an audition and the snowball affect eventually led to Blake's big break.
The 'Gossip Girl' alum didn't want to become an actor initially because of her dad and her siblings
"I did not want to be an actor because my whole family did it-going into the family business was the last thing I wanted to do," Blake admitted. "But then about a year later he was running lines with his friend and he talked me into going to this audition. I just did the first one to be nice because he was always so great to me, but then I ended up going to a few more auditions. I didn't have an agent. I would just write down that I was with my brother's agency, and then the agency would get calls and say that they had no idea who I was. But after a few auditions, I got The Sisterhood of the Traveling Pants, which was my first job." Clearly, Eric had great instincts about Blake's potential. We're sure she is grateful that he gave her the push she needed to pursue her career as an actor.