Blake Lively Explained Harsh Body Image Expectations She Felt After Having Her Baby
Blake Lively has been acting in Hollywood for the majority of her life, and she spoke up against body image expectations she felt subject to after having her children. The star has become a known figure due to her roles in The Sisterhood of the Traveling Pants, Gossip Girl, and A Simple Favor. Here's what she had to say about her relationship with body image.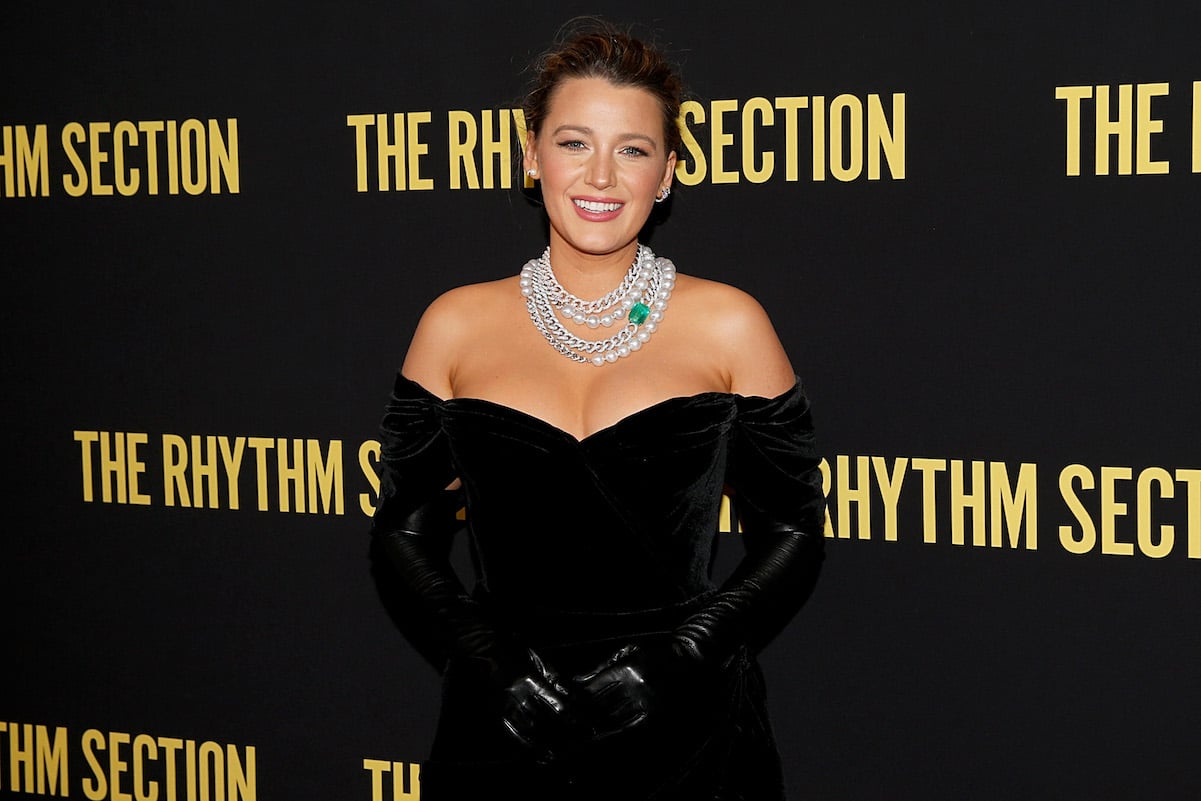 This is how much Blake Lively is worth
After starting her entertainment career in 1998, Lively has gone on to be in films such as Accepted, The Age of Adaline, and Café Society. The star's most recent movie, The Rhythm Section, came out in 2020. Her next project is The Husband's Secret, in which she will portray Cecilia Fitzpatrick, per IMDb.
The star, who was the main character Serena van der Woodsen on Gossip Girl from 2007 to 2012, is worth $30 million, per Celebrity Net Worth.
Blake Lively spoke about body image expectations she felt being an actor after having her child
Lively went on Sway in the Morning in 2016 to discuss her post-baby body image relationship amidst promotion for her movie The Shallows. She admitted that her body in the movie was "unrealistic."
"Your own vanity gets in the way," she said. "Here I'm doing this move in a bikini. My body wasn't what it was before I had a baby, but I worked and worked and worked. And [I] created an unrealistic body that wasn't like I normally have. Because I was too shy to go out there and not look like what everyone else's idea of beautiful was."
Lively continued: "I also had to be strong because this was such a physical movie, it was so athletic that other than vanity I had to just be able to keep up everyday."
"I felt good, but I wish I had the bravery to go out there and look like I really looked and had been like, 'Yeah, I had a baby 8 months ago, this should be beautiful too,'" Lively expressed. "But if I would've, people would've said not nice things so it's such a weird thing."
"It's sort of a challenge you have being in the public eye, wanting to represent women properly and accurately but then also not wanting to be picked on yourself," she concluded.
Many fans were touched by Lively opening up about the subject. Her candid vulnerability about body image definitely showcased her in a new light.
Blake Lively and Ryan Reynolds have 3 children together
Lively is married to fellow actor Ryan Reynolds, who she regularly features on her Instagram account.
The celebrity couple has 3 children together: James, Inez, and Betty. The three children also happen to make up the trilogy of songs in Taylor Swift's folklore. The names are featured in songs "betty," "august," and referenced subtly in "cardigan." Lively and Swift are good friends, with Lively making appearances at Swift's usual Fourth of July holiday party.
Lively's father, Ernie, died at age 74 in June 2021.