Blake Lively On Her Friend Taylor Swift: 'The World Needs More Taylor'
The friendship between celebrities Blake Lively and Taylor Swift is a special one. Both have spent time in the spotlight since they were teenagers, providing them with a unique bonding experience. Here's what the actor recently said about her friend, the famous pop star.
Blake Lively and Taylor Swift are friends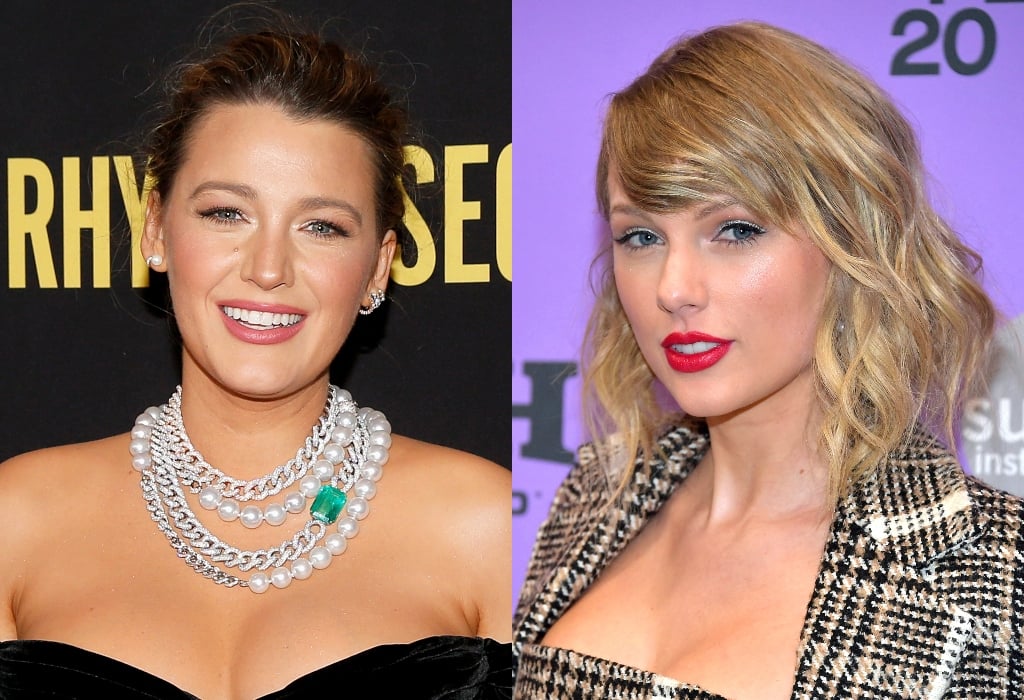 Though there aren't any available press photos of them, their friendship is well known. When Swift appeared on The Voice in 2019, she jokingly said, "I'm here with Blake Lively" in a video she was making with judge Blake Shelton. She then sounds disappointed, adding, "Oh, it's not Blake Lively."
Lively, in turn, has mentioned how close she is with Swift in the past. In fact, in a recent interview, she told Jimmy Fallon of her eldest daughter, James, "She's like, buddies with Taylor Swift. No problem." (More on James to come.)
They've celebrated many occasions together
Swift is known for throwing some pretty excellent parties. Once upon a time, she would have an annual Fourth of July celebration, and Lively and her husband, Ryan Reynolds, have been in attendance at those — most notably, in 2016, when Swift was dating Tom Hiddleston. (We'll never forget him wearing the 'I Heart T.S.' shirt.)
Sadly, many of these photos are no longer on Instagram (more on that to come). However, there are still a few more recent moments captured on Swift's social media profiles. The above group photo depicts her holiday-themed 30th birthday party. Lively can be seen in the very back receiving a kiss on the cheek from Reynolds.
What Lively recently said about Swift
In a BuzzFeed video while doing promotion for her new film, The Rhythm Section, Lively took a quiz. She was asked to "choose a celebrity to clone," with options ranging from past co-stars like Leighton Meester and Anna Kendrick to icons like Martha Stewart and Beyoncé.
Despite the seemingly difficult choice, Lively knew just who to pick. "I gotta go with Taylor," she said. "Come on. The world needs more Taylor. I need more Taylor."
How the singer made her friend's daughter famous
Over the years, Swift and Lively's lives have gone in different directions. The former has been all about her career, while the latter has focused on her growing family. But just because their lifestyles are a bit different, it doesn't mean they can't still hang out.
In fact, Swift included James, in one of her songs. "Gorgeous," a track off Reputation, begins with a child saying the title. This was long rumored to be James' voice, and this was confirmed in the liner notes of the album.
Why did Lively delete most of her photos with Swift?
There used to be a lot of photos of Swift and Lively spending time together on social media. But after the former deleted her Instagram posts prior at the beginning of the Reputation era, most of these were on the actress' profile. And now, many of those are gone too.
But the reason for their disappearance isn't personal. Lively has taken to clearing her Instagram while she's promoting a film, as she did in late 2019 ahead of the release of The Rhythm Section. Now, only a select few have been restored, including the above goofy one from 2015 in which Swift's face is partially obscured. If that's not friendship, we don't know what is.