What Is Blake Lively's Real Last Name?
Blake Lively comes from a family of actors. Her late father was also an actor, as is her older sister, Robyn Lively, and other siblings have dabbled in entertainment as well. However, it turns out that Lively isn't the last name she was born with. And her first name has an interesting story, too.
Blake Lively was named after a murdered relative
Lively's first name is striking. It is uncommon for a girl to be named Blake, and that, plus her unusual and evocative last name, add to her mystique. According to RadioFree.com, Lively's first name is actually kind of macabre. Apparently one of her siblings was looking at the family tree for names before she was born, and found the name of her grandmother's brother. The family decided that Blake would be the name of the baby if it were a boy, and Blakely for a girl. 
The whole family thought she would be a boy, so they got accustomed to calling Lively "Blake" before she was born. When she came out a girl, Blakely just didn't seem to fit. During a Wired Autocomplete interview, Lively also noted the Blake she was named after "was murdered."
Like her father, Lively chose to use a different last name 
Blake Lively was born Blake Brown. Her father, Ernie Brown, used the stage name, Ernie Lively. He was an actor as well. Lively chose to adopt the same stage name when she started in Hollywood.
The father-daughter duo even worked together on a movie at one point. Ernie Lively was in The Sisterhood of the Traveling Pants alongside Blake Lively. Naturally, he played her father in the movie.
For the younger Lively, however, the role wasn't as easy. It was her first acting gig, and it was a trial by fire as far as learning the ropes of the biz. Since it was such a big movie, Lively really had to learn on the go. Now, she feels she did make a lot of mistakes on set. "It was great to have my first opportunity be such a big role, but also not great because all of the mistakes I made-the entire learning process was on the big screen for everyone to see," she told Interview Magazine.
What is Blake Lively working on now?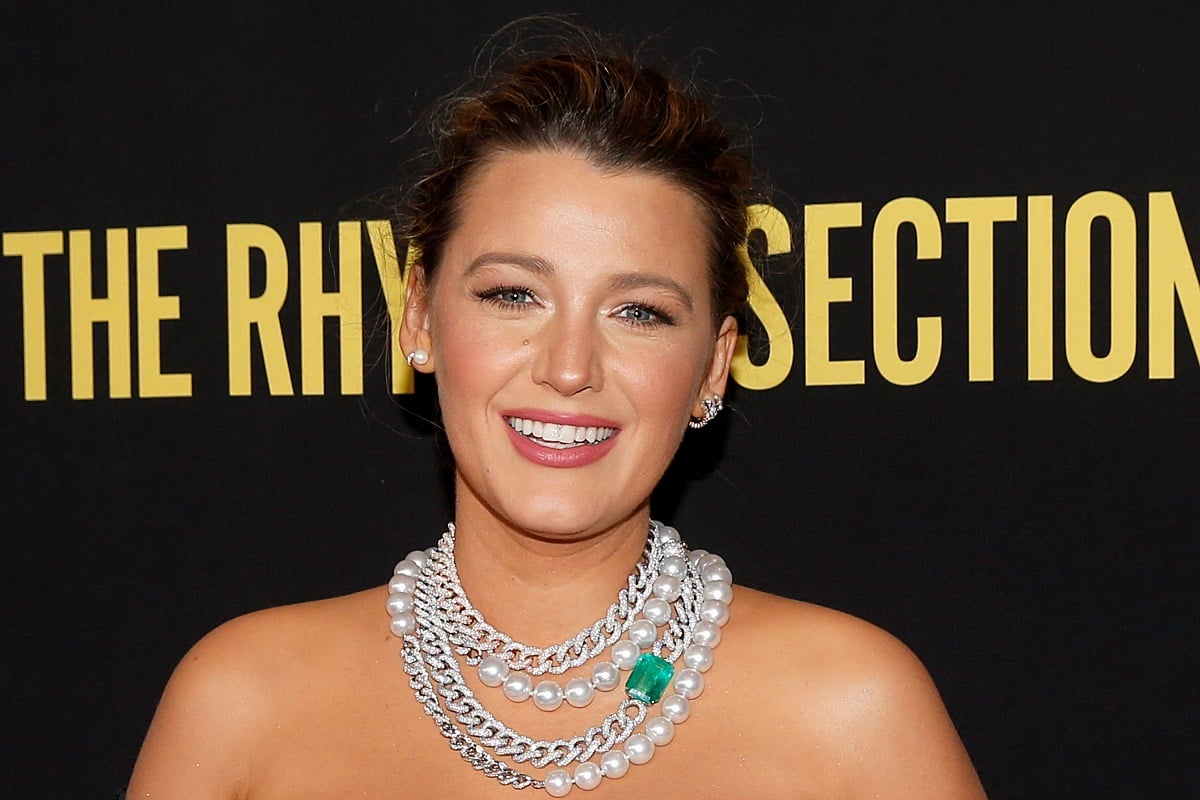 After The Sisterhood of the Traveling Pants, Lively went on to star in Gossip Girl, and a handful of other movies. A Simple Favor was one of her last big projects. The Gone Girl style thriller put her opposite Anna Kendrick, and the two played their parts perfectly. Now, it has been announced that she will be starring in The Husband's Secret, which is bound to be a huge hit. 
The Husband's Secret is an adaptation of the Liane Moriarty novel by the same name. Moriarty has penned other books that have gone on to be successfully adapted to screen, including Big Little Lies. There aren't many details about the project available yet, so it is unclear when viewers will finally be able to see it. With coronavirus (COVID-19) pandemic-related delays, it may be longer than expected.