Blake Lively Reveals How She 'Shattered' Her Hand Trying to Punch Jude Law on the Set
Blake Lively and Jude Law both star in the upcoming movie called "The Rhythm Section." The highly anticipated thriller can't get here fast enough for eager fans. Lively plays the protagonist who becomes a female assassin. Read on to learn how Lively actually "shattered" her hand while trying to punch Jude Law on the set.
How Blake Lively 'shattered' her hand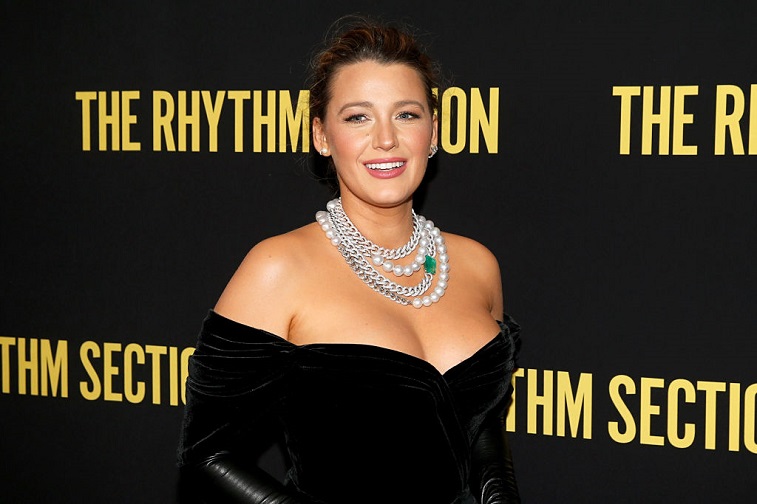 Lively made a girl's night of it with her mother and sister at a special screening for her new movie where she spoke with Extra about the injury that happened when she was filming a scene with Law. Lively had to do a lot of the scenes herself as they were "one shot, one take" as Lively explains it.
"There's a kitchen fight with me and Jude and that's the one where I shattered my hand and went down for six months," Lively revealed. "It's a four-minute fight with just the two of us. Just two actors who are not equipped to be doing a fight scene together. And then there's a car chase that's just me and you're trapped in the car with me the whole time."
Lively goes into detail
Lively underwent a lot of grueling training to prepare, including swimming in a lake that was six degrees at the time. When asked about how she specifically shattered her hand, she went into more than a little detail.
"I was lunging at Jude to punch him very aggressively with my rubber knife and he went to block it and we came in contact," Lively explained. "It was a firework explosion of ligaments and bones and tendons and soft tissue."
Most of the film was shot after the injury
Lively had to have two surgeries to fully recover from the situation and she was out of commission for six months. She also revealed that most of the film was shot after the injury.
"Most of the movie was shot after that. We were only a few weeks into production. So most of the fight sequences that you do see in the movie are after that, which is why my hand is wrapped," she said. "And there's a glass hand injury that happens in the movie that wasn't real, we just had to explain the other injury."
What's the new movie really about?
"The Rhythm Section" is actually based on Mark Burnell's novel with the same name. The story is centered around a woman dealing with the death of her family in a plane crash. Stephanie Patrick seeks revenge when she discovers the crash wasn't an accident at all. Stephanie undergoes training by an ex-M16 agent and she learns to wear multiple disguises. The action-packed thriller is set to be a huge hit.
Barbara Broccoli is the producer of the film and she has some interesting words for those that might compare the main character to James Bond. "Everyone's saying, 'Oh, can a woman be James Bond?' Why would a woman want to be James Bond!" Broccoli said at the screening to Variety. "A woman wants to be Stephanie Patrick, a complex, interesting character."
"The Rhythm Section" comes to theaters on January 31.