Blake Lively Still Won't Share Her Third Child's Name — Could Taylor Swift's 'Betty' Be Named for Someone Else?
Many of singer Taylor Swift fans were shocked when they realized she revealed what her friend, actor Blake Lively, named her youngest child, in her song "Betty." But new evidence suggests that that may not be the case. Here's what happened, and the other possible explanation behind the Folklore track's title choice.
Blake Lively and Taylor Swift have been friends for years
Lively and Swift's friendship dates back a number of years. Lively may have missed the "Bad Blood" girl squad window, but she and Swift hung out in Australia together in December 2015 (see the photo above). At the time, the former was filming The Shallows, and the latter was performing on her 1989 World Tour.
In the years since, Lively has been in attendance at numerous Swift-held events, from her now-infamous 2016 Fourth of July party to her 30th birthday celebration in December 2019. In 2020, Lively told BuzzFeed that, if she had to clone a celebrity, it would be Swift. "I gotta go with Taylor," she said. "Come on. The world needs more Taylor. I need more Taylor."
Lively has three children with husband Ryan Reynolds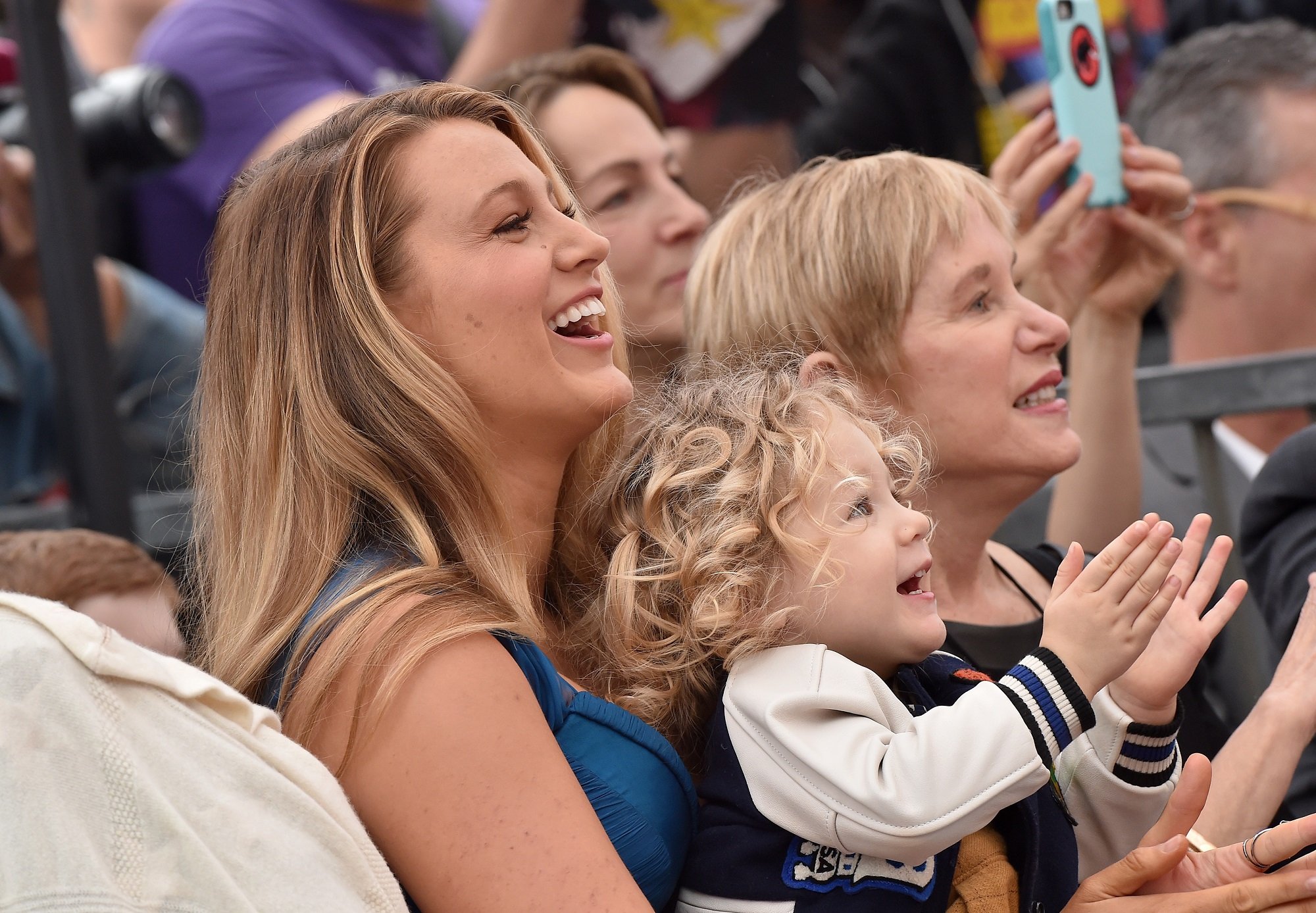 In that same interview, Lively expressed how busy she is, joking that she has "way too many children." With actor Ryan Reynolds, who she married in 2012, she has three daughters: James Reynolds (above), born in 2014; Inez Reynolds, born in 2016; and a third child, born in 2019.
Swift and Lively have remained close as the latter expanded her family. In fact, the singer-songwriter even employed her friend's eldest daughter with her 2017 album Reputation. The track "Gorgeous" opens with the sound of a child saying the title. This was later confirmed to be James Reynolds' voice.
Swift said she named 'Betty' characters after her 'friends' kids'
Fast-forward two albums, and Swift once again incorporated Lively's children into her work. When the artist's 2020 album Folklore debuted on July 24, 2020, fans quickly recognized that James and Inez's names were both present in the song, "Betty."
"I named all the characters in this story after my friends' kids," said Swift while introducing the song on country radio, according to E! With James and Inez are accounted for, that just leaves Betty. And so fans and the media took this as confirmation that Betty is Lively's youngest daughter's name.
Could 'Betty' be referring to another person named on 'Folklore'?
After Swift made that announcement, it may be assumed that Lively would confirm the rumors. However, when sharing a necklace with her children's names on her Instagram Story in August 2020, she cropped the photo so that only "James" and "Inez" are visible. So what if Betty isn't her youngest's name?
There was another theory about "Betty" that still holds up. On "The Last Great American Dynasty," Swift sings about Rebekah Harkness, a real woman who went by the nickname, Betty. If Swift did intend to connect all of the Folklore tracks, as some believe, this would fit. But it means that Lively's daughter's name is still a mystery.