Blake Lively's Daughters Helped Her Work out While Filming 'The Rhythm Section'
Blake Lively got some help from her daughters in The Rhythm Section.
In the film, which hit theaters on Jan. 31, the actress plays Stephanie Patrick, a woman seeking revenge after learning a plane crash that killed her family was, in fact, no accident. The action-packed thriller is based on author Mark Burnell's 1999 novel of the same name.
The Gossip Girl alum stars in the film alongside Jude Law and Sterling K. Brown of NBC's This Is Us. The physical role required Lively to train for fight scenes — she actually shattered her hand trying to punch Law — and car chases. Plus, she had to perfect a British accent with the help of a dialect coach. 
Blake Lively and Ryan Reynolds are parents of three
Lively and her husband, fellow actor Ryan Reynolds, have three daughters together. James, 5, Inez, 3, and a baby they welcomed in the summer of 2019 after the actress debuted her baby bump at the premiere of Pokémon Detective Pikachu in May 2019. 
Five months later in Oct. 2019, fans learned Lively had already given birth to baby No. 3 when Reynolds tweeted a picture of himself, his wife, and the newest addition to their family. The couple, known for being private about their marriage and children, have yet to release the name of their third child.
She used her children 'as weights'
In a Jan. 31 YouTube video for Vanity Fair, the 32-year-old actress documented a day in her life on the set of The Rhythm Section. In the process, Lively revealed how her children came in handy during early morning workouts. 
"On an average day on set" Lively explained she'd wake up at 5 a.m. "but mostly because I was doing Mama duty with my girls, having breakfast with them, hang out with them, work out with them 'cause I didn't want to wake up any earlier." 
"I'm not Dwayne 'The Rock' Johnson. I had to just get some sleep," she added. How did she include her young daughters in her sweat sessions? She'd use them to build muscle. 
"So I would actually wake up and work out with my girls," Lively said. "So I would sort of use them as weights. Instead of wearing a weight vest, I got to wear my children."
Lively had 8 months to train for 'The Rhythm Section'
Lively had a matter of months to prepare physically for her role in The Rhythm Section. She signed on for the movie just after giving birth to Inez and had to do all kinds of activities to prepare.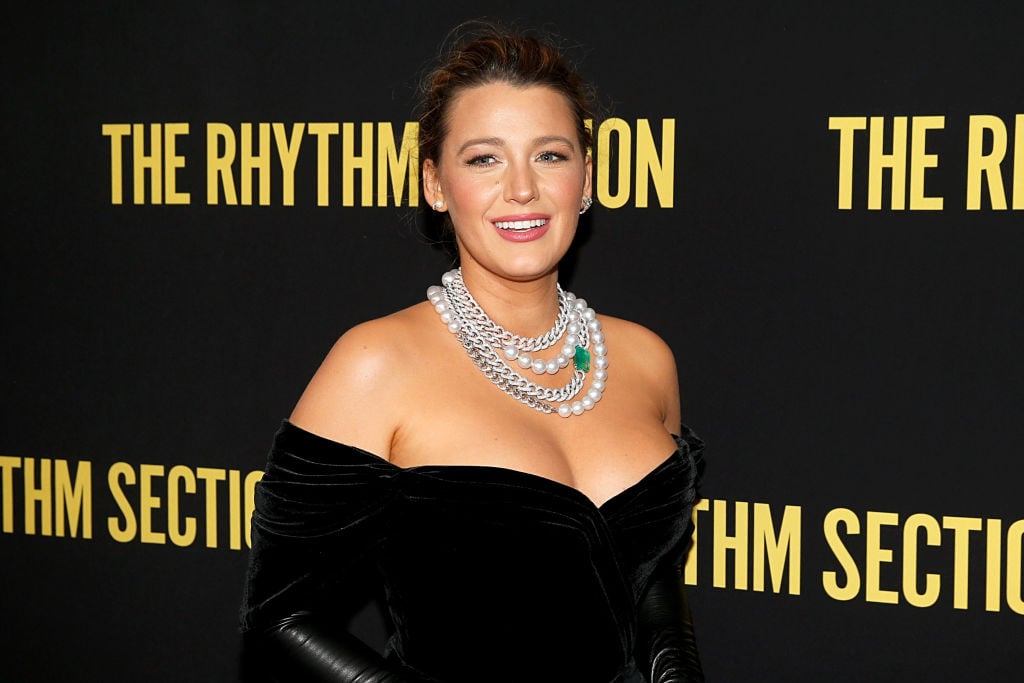 Lively trained for eight months "to get in just like pretty crazy shape," she said in the video. "And that was rock climbing, it was defensive driving training, and exercising and swimming," she recalled jokingly saying she didn't remember it. "I just eat donuts now. I can't remember that. I block it all out." 
The Rhythm Section isn't the first time Lively's experienced some intense training for a movie role. Ahead of The Shallows (2016), where she played a stranded surfer fighting off a shark attack, Lively spent about two months getting in shape, her trainer Don Saladino told Well and Good.