Blake Shelton Admits Some of His Former Relationships 'Seemed Like They Would Work on Paper'
Blake Shelton talks about his former relationships not working out on 'The Voice'.
It's hard to predict which relationship will go the long haul and which one will end. Blake Shelton admitted some of his relationships looked good on paper, only for them to end. This is who The Voice coach used to date and more.
Who did Blake Shelton previously date?
The country singer used to be married to his high school sweetheart Kaynette Williams. They were married for three years before getting divorced in 2006.
He later married fellow country star Miranda Lambert in 2011. They openly talked about falling for each other when they performed at the CMT 100 Greatest Duets Concert. 
"I've never had that kind of experience with anybody," Shelton said on VH1's Behind the Music via Taste of Country. "I was a married guy, you know? Looking back on that, I was falling in love with her, right there on stage."
The singers released music together, but the good times didn't last. They eventually divorced in 2015. He later fell in love with Gwen Stefani while they worked together on The Voice.
Blake Shelton admits some of his relationships 'seemed like they would work on paper'
The country singer and Ed Sheeran were advising Lana Scott on The Voice. She was preparing to sing the heartbreaking song "Wildest Dreams" from Taylor Swift. In the song, she talks about falling for someone and knowing it'll end badly.
The singers talked about their own experiences with breakups. "I've had those relationships that seemed like they would work on paper, too," Shelton revealed. "And they end up not working at all."
Shelton is now married to Gwen Stefani. They have often talked about being an unexpected couple, given their different backgrounds in music and more.
Shelton has joked about his relationship with Stefani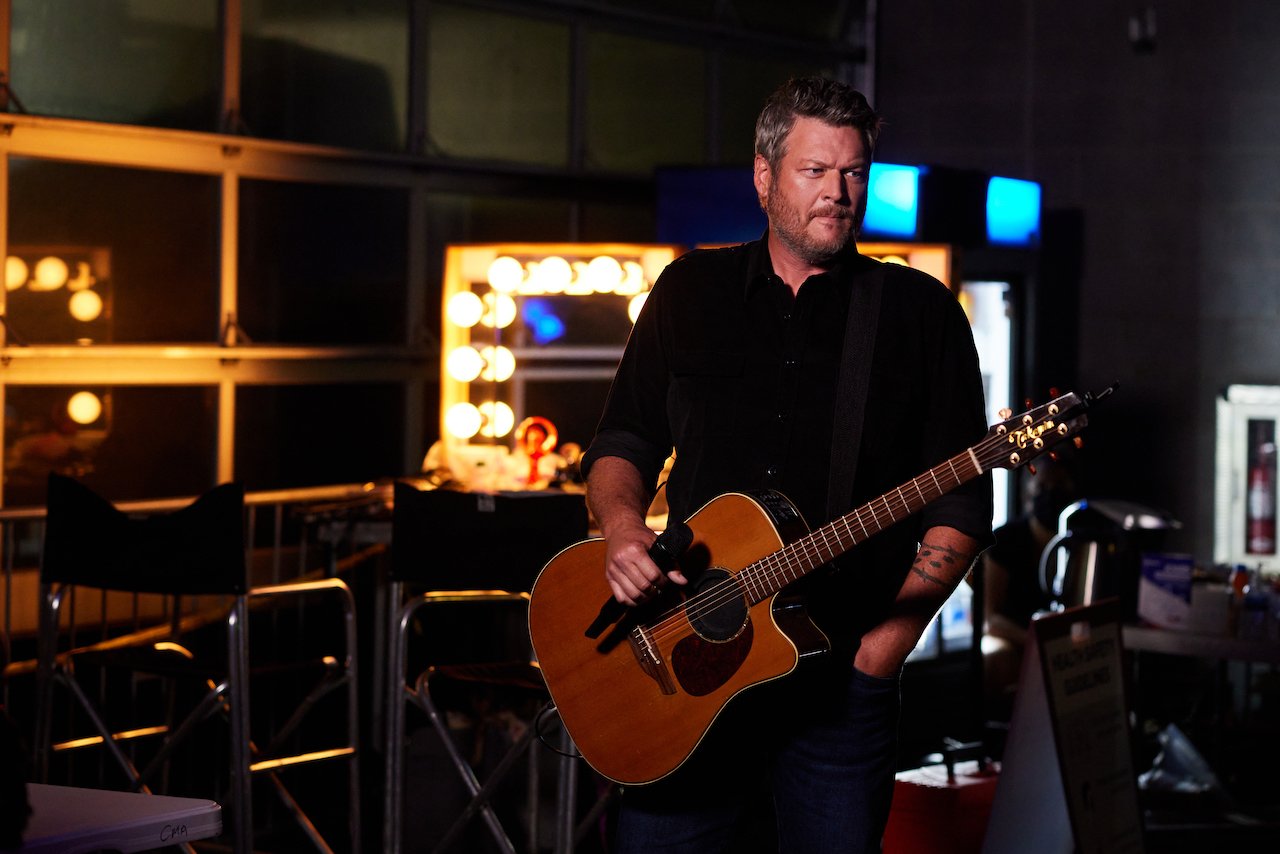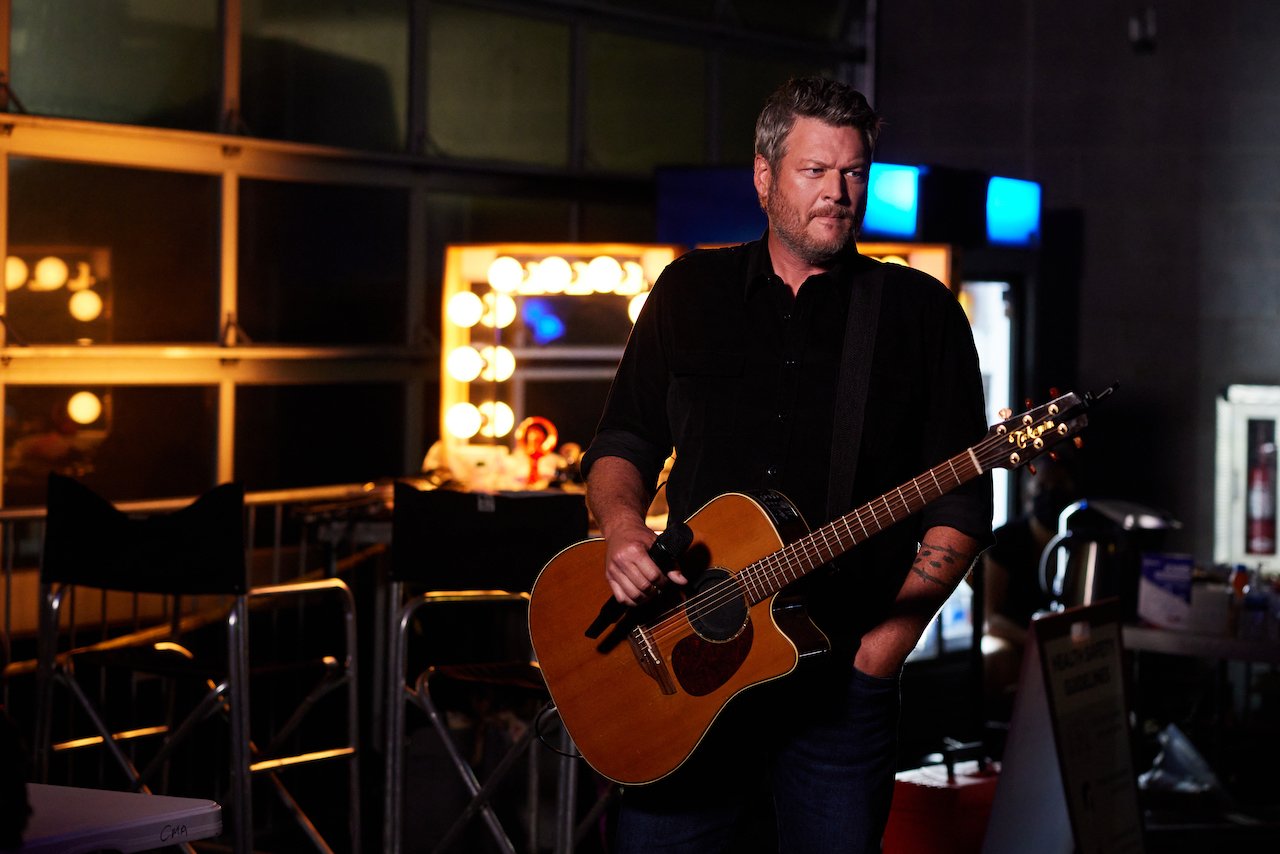 Shelton and Lambert probably made sense to a lot of people because they both love country music and lived the country lifestyle. Stefani started out making rock and pop music, and the couple talked a lot about their differences.
"If you thought the PEOPLE magazine cover was shocking, mine and Gwen's relationship is probably the biggest head-scratcher," Shelton said on the Vocal Point podcast. 
He admitted he wasn't close to Stefani during her first season coaching. "I'll even say that she was, of all the coaches, the least that I had gotten to know the first season she was on the show because she had just had a baby, and I mean just had a baby," he said. "And so any time there was downtime, she was busy."
But they both later bonded over their divorces. Now Stefani has dipped into country music, and they have released multiple duets. Shelton and Stefani got married in 2021.